The Surprising Number Of 8 Simple Rules Episodes James Garner Actually Filmed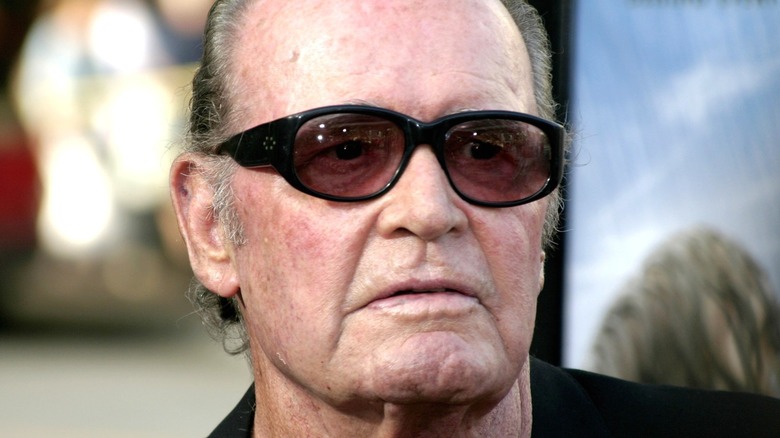 Tinseltown/Shutterstock
When it comes to sitcoms from the 2000s, shows such as "How I Met Your Mother" and "The Office" immediately spring to mind. However, the decade produced more than its fair share of enjoyable television comedies, some of which seem to have been overlooked in the grand scheme of things. "8 Simple Rules" isn't as popular as some of its sitcom peers from the era, but it did enjoy some success on ABC, lasting for three seasons before its cancelation in 2005.
"8 Simple Rules" starred John Ritter and Katey Sagal as parents to a family of teenagers, played by Amy Davidson, Martin Spanjers, and Kaley Cuoco. However, when Ritter passed away back in 2003, the show's creators had to come up with a solution to keep the series on the air without one of its main characters. So, they hired veteran actor James Garner to play the family's grouchy grandpa. While the sitcom's days were numbered after Ritters' death, Garner did appear in a substantial number of episodes.
James Garner filmed 45 episodes of 8 Simple Rules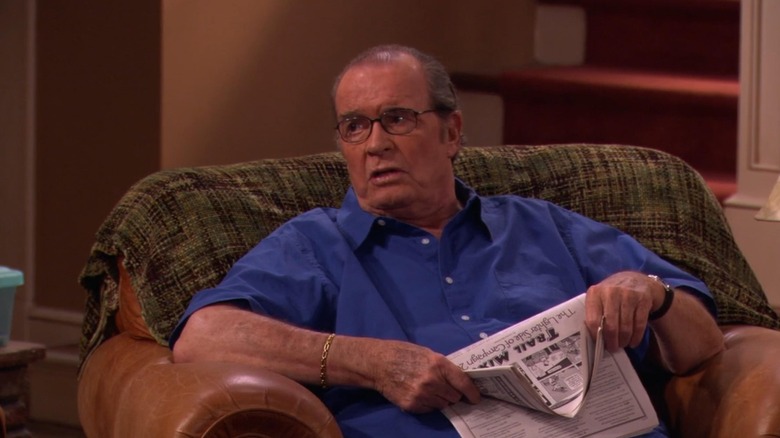 ABC
James Garner filmed 45 episodes of "8 Simple Rules" during his run on the sitcom (per IMDb). His character, Jim Egan, was introduced in the Season 2 episode titled "Goodbye," showing up to console his daughter and grandchildren as they tried to cope with the loss of the beloved patriarch of the family. In the episode, it's revealed that Jim has issues with his wife, Laura (Suzanne Pleshette) — which becomes a recurring theme throughout the series — but they're able to put their bickering aside for a few moments to help the family through the grieving process. From there on out, Jim was always on hand to give advice to his loved ones, while simultaneously providing plenty of laughs.
The veteran actor remained a full-time cast member until the sitcom's final episode, "Ditch Day," which revolves around the kids playing pranks on the last day of school. Surprisingly, Garner actually filmed more episodes of "8 Simple Rules" than John Ritter, who shot 31 prior to his passing (via IMDb). While Ritter is arguably more synonymous with the show's legacy, Garner did an admirable job of stepping in and making an impact in his own right.