The Two Parks And Recreation Episodes You Likely Didn't Know Were Written By Chelsea Peretti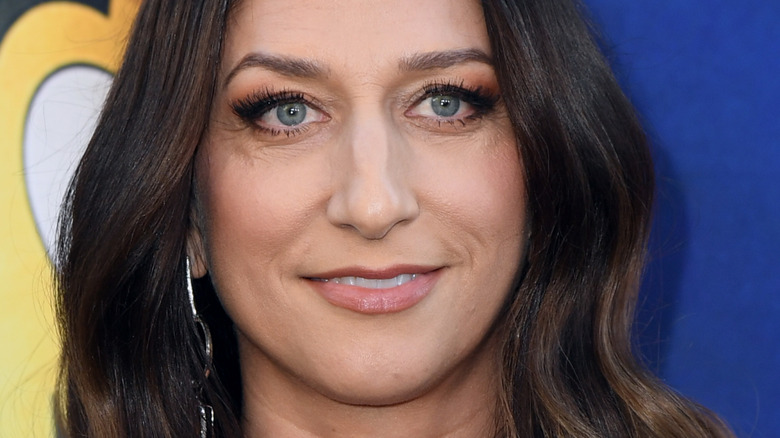 Jc Olivera/Getty Images
Classic NBC sitcom, "Parks and Recreation," co-created by Greg Daniels of "The Office" fame, has had numerous fan-favorite episodes throughout its seven seasons. The show has even featured some of the cast taking on roles behind the scenes on certain episodes. Adam Scott, who plays Ben Wyatt on the show, directed an episode. Nick Offerman, who plays Ron Swanson, wrote an episode, and even Amy Poehler, who plays the series' star Leslie Knope, wrote five episodes of the beloved series. One famous guest star on the show, Chelsea Peretti, has even written a couple of episodes in Season 4 of the show.
Before Peretti stole the hearts of comedy fans playing the wise-cracking Gina Linetti in the hit series "Brooklyn Nine-Nine," she guest starred in series like the aforementioned "Parks and Rec," "Louie," and "The Sarah Silverman Program." in the early 2010s (via IMDb.) She would eventually go on to leave "Brooklyn Nine-Nine," and she went on to appear in films such as "Spinster," "The Photograph," and "Friendsgiving." Besides being a prolific actor in both film and television, Peretti has also had a television writing career as well.
Chelsea Peretti wrote the Smallest Park episode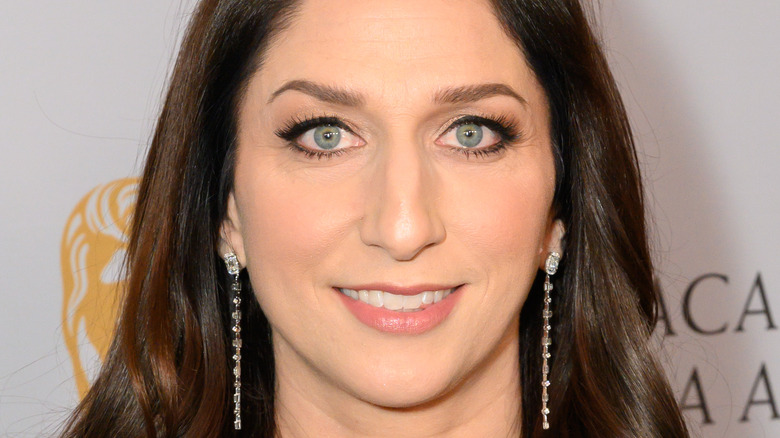 Silvia Elizabeth Pangaro/Shutterstock
Chelsea Peretti wrote two episodes of "Parks and Recreation." She wrote the episode she guest starred in entitled "Live Ammo," plus another Season 4 episode called "Smallest Park." The latter-mentioned episode, in which Peretti has a sole writing credit, features Leslie and Ben working on the smallest park in Indiana.
Ben wants to finish work on the park so he can move on to another project because working on the park is too painful for him, as it reminds him of his former relationship with Leslie. She wants to delay the work on the park so she can still stay close to him. After Leslie proposes fake environmental issues caused by the park to a public forum about the opening, which Ben quickly dismisses, he asks to be taken off the project because he can no longer work with Leslie. When the pair meet up at the small park to discuss their issues, they kiss, signaling their relationship's return.
Chelsea Peretti wrote an episode she appeared in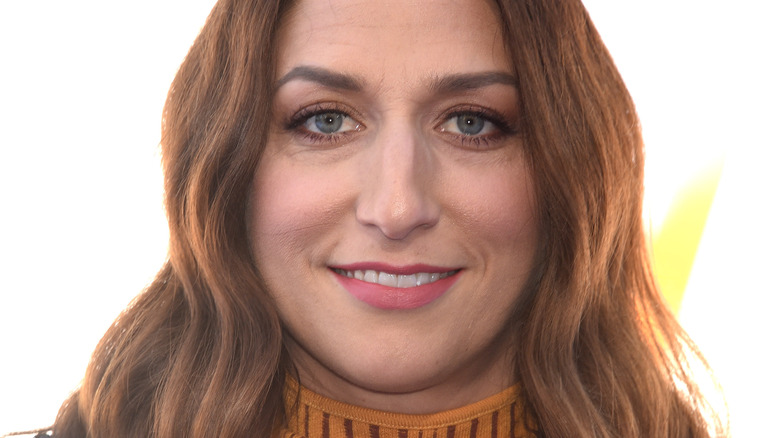 Ga Fullner/Shutterstock
Chelsea Peretti shares co-writing credit with Dave King (via IMDb) on the episode "Live Ammo," which is about Leslie finding out about the park's budget being cut amid her campaign to run for a seat on the city council. When Leslie begs Councilman Pillner (Bradley Whitford) to reconsider the budget cut, he cuts funding from an animal shelter, leaving the animals no place to go. After her opponent for the council seat's campaign manager (played by Kathryn Hahn) paints Leslie as the villain in the scenario, Leslie adopts all the animals, which leads to a failed pet adoption fair. The Councilman threatens to cut several employees in a shift in the budgeting. Leslie and Ben devise a plan to have her political opponent (played by Paul Rudd) fund the animal shelter so that any budget cuts can just come from the park's budget and not from firing any employees.
Peretti has also written episodes for "Kroll Show" and "The Sarah Silverman Program." She told Cosmopolitan about slowing down writing, "Well, I used to write for 'Parks and Rec' and I decided to leave because I wanted to continue performing stand-up. With the TV writing schedule, it's really hard to do both." Peretti may be focusing on performing, but her episodes of "Parks and Recreation" will be rewatched by fans who keep revisiting the show over and over.