The Only Parks And Recreation Episodes Amy Poehler Actually Wrote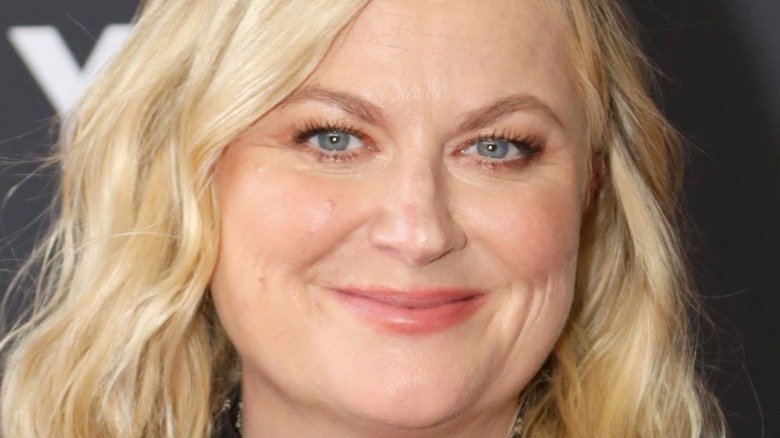 Anna Webber/Getty Images
Amy Poehler is one of the stars of "Saturday Night Live" who was able to propel her comedy into mainstream stardom in both the film and TV space. There's seemingly nothing Poehler can't do — she writes, directs, acts, and produces. While her "SNL" stint throughout the 2010s will forever be legendary, she is also synonymous with the fictional deputy director of Pawnee, Indiana's "Parks and Recreation" department as the one and only Leslie Knope (and obviously the show of the same name). Knope is one of the most hilarious characters in television history. She's ambitious and pure in her intentions for her small role in her small town. Despite the obstacles, she works to make things better and attempt to reach her goals — personal, professional, and political. 
Poehler is the heart and soul of"Parks and Recreation." Producers Michael Schur and Greg Daniels literally wrote the part for her and she ended up starring in more than 120 episodes. Not only that, Poehler had a major role behind the scenes as a producer and occasional director. She also wrote a surprising number of episodes, including the last-ever "Parks and Recreation" episode to air on NBC. 
Amy Poehler wrote 5 episodes in total
According to IMDb, Daniels and Schur have the most writing credits at 124 (the total number of "Parks and Recreation" episodes). However, Poehler made her mark in the writer's room by writing five episodes throughout the show's history. Her first credit is for the 2010 episode "Telethon" where Leslie Knope stays up all night in a telethon fundraiser that doesn't go as planned. She goes on to average writing about one episode per season with "The Fight" in 2011, "The Debate" in 2012, and "Second Chunce" in 2014. "Second Chunce" was significant as the 100th "Parks and Recreation" episode to air, where Knope also sets her sights for higher roles in politics after her tenure on city council. In "The Debate," Knope debates Paul Rudd's Bobby Newport for her city council seat and ends up landing a big win for the little guys, which essentially defines her character's entire spirit. 
Poehler also wrote the last-ever episode of "Parks and Recreation" titled "One Last Ride" in 2015. The episode is split in two, showing the Pawnee Parks Department employees saying goodbye as well as showing a bit of what their lives look like after the show. For Poehler, getting to wear so many hats on such a collaborative series was a major moment for her career. "It was like a dream come true, like every moment on this show is for me," Poehler said in a 2012 interview with The Paley Center For Media.