The Episode Of Parks And Recreation You Didn't Realize Was Directed By Adam Scott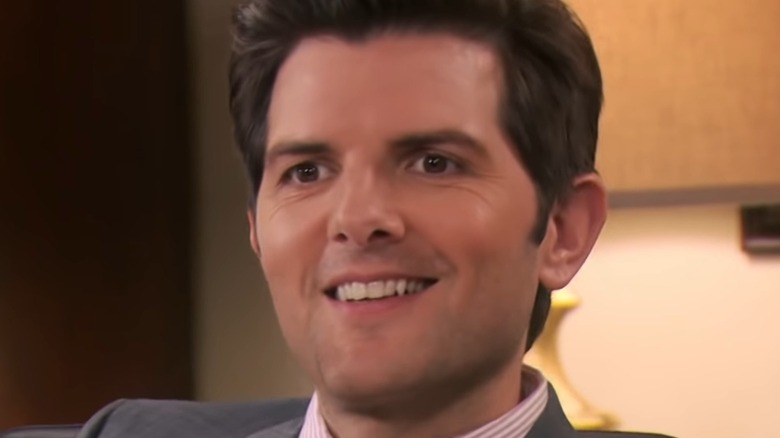 NBC
"Parks and Recreation" is one of the most popular sitcoms of the 2010s and its cast of quirky characters working in local government remains beloved by a legion of dedicated fans. Adam Scott's character Ben Wyatt is easily one of the favorites, and his evolving relationship to main character Leslie Knope (Amy Poehler) left many teary-eyed when the series finally came to an end.
However, you may not have realized that many of the brilliant cast members have used their talents beyond acting, including Nick Offerman, Poehler, and Scott himself. Although most widely recognized for his skills as an actor, Scott is a man of many talents, having also co-created, directed, written for and starred in "The Greatest Event in Television History" (that's actually its name) from 2012 to 2014.
Read on to find out which episode of "Parks and Recreation" was directed by the man who played the character behind the infamous "Ice Town" incident.
Adam Scott directed a Parks and Recreation episode with an iconic quote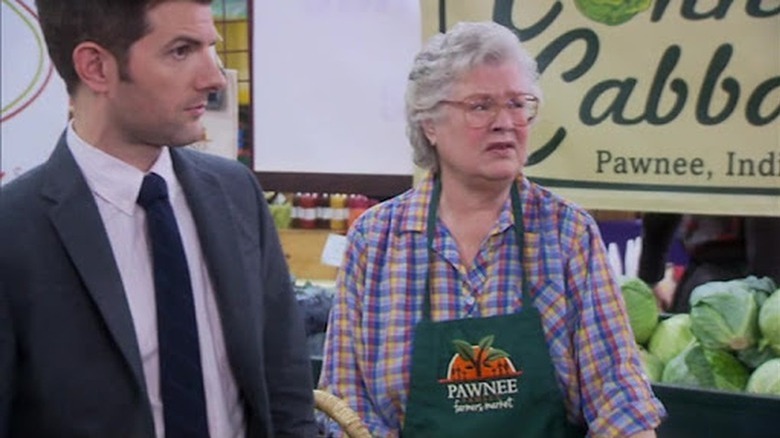 NBC
Adam Scott was the director for the Season 6 episode "Farmers Market," which aired in 2014. "Farmers Market" is written by Joe Mande and features most of the regular cast, including Scott as Ben Wyatt. The episode also features series producer Alan Yang as Chang, Mark Rivers as Rivers, and Judith Drake as the one and only Connie Cabbage.
As is typical for "Parks and Recreation," the episode features multiple storylines, including a fight between Ben and Leslie over the controversial ethics of farmers market sales tactics and the beginnings of Andy Dwyer's (Chris Pratt) career as an entertainer for kids.
However, the episode is likely best known for the wisdom imparted to the energetic but misguided Chris Traeger (Rob Lowe) by the typically clueless but lovable Tom Haverford (Aziz Ansari), who says, "I've spent my entire life reading instructional books about relationships in order to trick women into liking me," Tom tells Chris. "When Ann tells you what's bothering her, don't try to fix it. Just say, 'D***, that sucks.'"