The CSI: Vegas Scenes That Were Sometimes Confusing For Mandeep Dhillon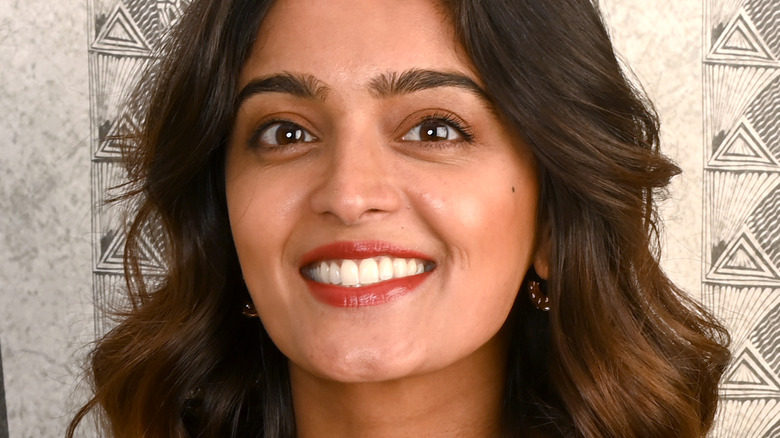 Dave J Hogan/Getty Images
"CSI: Vegas" is preparing to premiere its second season on CBS on September 29th after being officially renewed back in December of 2021 (via Deadline). Of course, fans will sadly not see the return of William Peterson's Gil Grissom, Hugo Ramirez's Mel Rodriguez, and Jorja Fox even made it official through a Twitter post only a short time later that she would not be returning as her character of Sara Sidle.
Two of those actors were also longtime regulars on the original "CSI: Crime Scene Investigation" series from 2000 to 2015. However, throughout Season 1, fans have been coming to know all of the fresh faces that "CSI: Vegas" has brought to the table. The new unit is headed by Maxine Roby (Paula Newsome), along with "Friday Night Lights" actor Matt Lauria as the ever-capable Joshua Folsom and, of course, Mandeep Dhillon's Allie Rajan, amongst others.
Josh and Allie develop a good working relationship by the time Season 1 reaches its finale, although it's clear that there's something romantic developing. Arguably, Josh has a crush on Allie, and despite her being taken, she may feel the same way. Some fans aren't very supportive of this decision from "CSI: Vegas," but some still like Allie and Josh as characters separately.
For Dhillon, her role as Allie is another on an impressive resume of popular television series, including the likes of "24: Live Another Day" and the BBC show "Some Girls" (via IMDb). However, the actress has explained that "CSI: Vegas" scenes, in particular, were very confusing sometimes.
Mandeep Dhillon says the CSI: Vegas montage scenes are confusing at times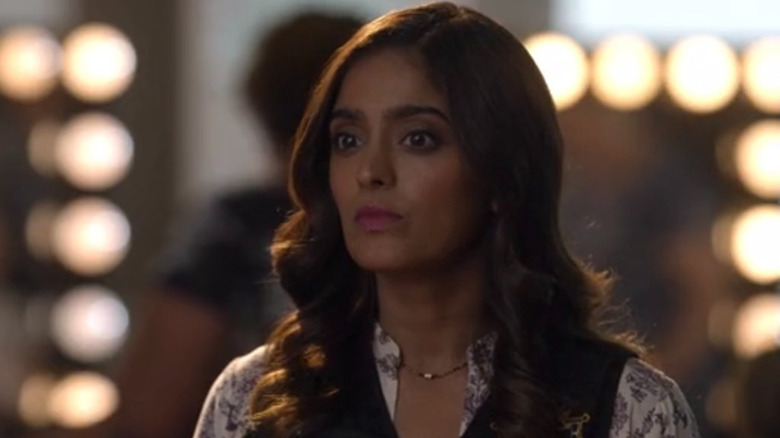 CBS
According to a recent interview that Mandeep Dhillon had with In Creative Company, the montage scenes from "CSI: Vegas" are sometimes the most confusing and challenging for her during filming. Dhillon explained that when the actors are tasked to do something for a montage sequence, it may be during a random time and takes place on a separate set. So, the tricky part is knowing how to play the shot based on which episode it's taking place in. "Yeah, but although it's really funny because when we are doing that stuff, sometimes it's on a separate unit, and so you're literally standing there, and you're not on the set anymore, you're in this tiny little thing," Dhillon said. "And you're like, 'Wait, what episode is this?'" she continued.
Dhillon further noted that it was tough for her to wait then and try to get herself in the mindset of a different specific episode because the shooting schedule calls for random episodes that often aren't in order. Montages are often a huge part of crime shows like "CSI: Vegas." They show specific aspects of what the team is doing, and with a crime scene unit, it's always interesting to get a closer look at the science and tools used to solve a case. In fact, Dhillon says that she believes science itself is another character. "But I think the props and the science is its own character in the show," she said.