The CSI: Vegas Character That Really Gets On Fans' Nerves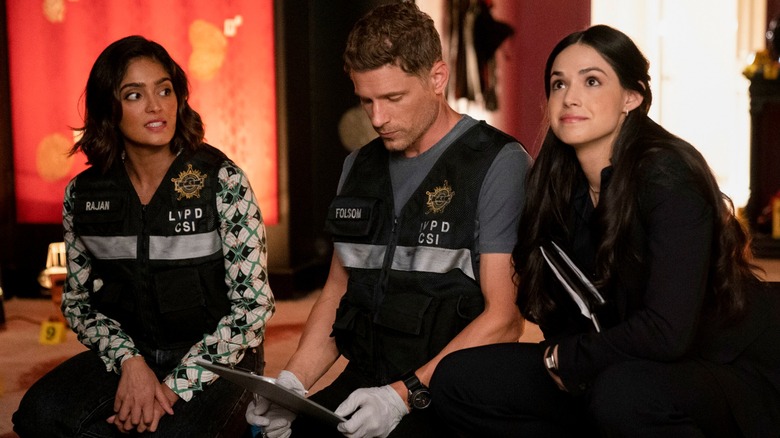 Erik Voake/CBS
With the start of the new millennium came the premiere of a brand new crime drama for television viewers to enjoy. Titled "CSI: Crime Scene Investigation," the series followed the tireless efforts of those working at the Las Vegas Police Department as they attempted to solve all kinds of horrific crimes. The program stuck around the CBS scene for the next 15 years and well over 300 episodes, becoming a standout in the crime genre in the process. Still, despite its conclusion, its small screen legacy has yet to fade by even the smallest metric.
Not long after its creation, "CSI" spawned several spin-off titles to keep up with fan demand. While some, like "CSI: Cyber," didn't stick around long, the likes of "CSI: Miami" met remarkable success. The latest in the franchise, "CSI: Vegas," premiered in October of 2021 with a batch of 10 episodes. It has put the spotlight on fan-favorite characters like Gil Grissom (William Petersen) and Maxine "Max" Roby (Paula Newsome), though it's also proving more than capable of giving "CSI" newcomers some time to shine alongside these established names.
Try as it might, though, "CSI: Vegas" couldn't put together the perfect cast of characters in the eyes of fans. According to many, this individual is quite irritating and makes watching the show a chore.
Allie Rajan hasn't made a good first impression with many CSI: Vegas viewers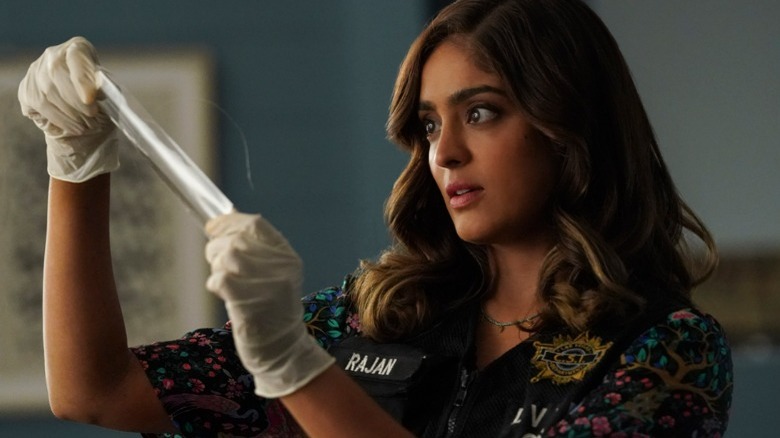 CBS
A fresh face in the "CSI" universe, Allie Rajan (Mandeep Dhillon) has become a prominent member of the "CSI: Vegas" cast. An immigrant who will stop at nothing to succeed as a crime scene investigator, she's more than held her own alongside her more experienced colleagues. Nevertheless, her dedication to her line of work hasn't translated to fan support, as evidenced by the chatter in Reddit user u/AchieveUnachievable's thread. "The character Allie Rajan drives me absolutely bonkers to the point I don't know if I can keep watching," they wrote, with many other "CSI: Vegas" viewers offering up similar thoughts on the character.
While many "CSI: Vegas" fans don't exactly enjoy Rajan's presence on the series, at least Mandeep Dhillon herself gets a lot out of the role. Speaking with the Pop Culturalist, she dished on what Rajan means to her and her experience portraying her on the small screen, which proved quite different from her usual parts. "She's got layers to her, and that was exciting to be able to play a character like that. I normally do a lot of comedy. This is the first role where I'm properly playing an adult," Dhillon explained. She adds that getting to play Rajan opposite Matt Lauria's Josh Folsom was an absolute joy.
Allie Rajan may have annoyed a portion of the "CSI: Vegas" community throughout Season 1, but by the time the upcoming Season 2 is said and done, it'll be interesting to see if their attitudes toward her change.