The Unexpected Reason Pat Sajak Hosted Early Wheel Of Fortune Episodes Drunk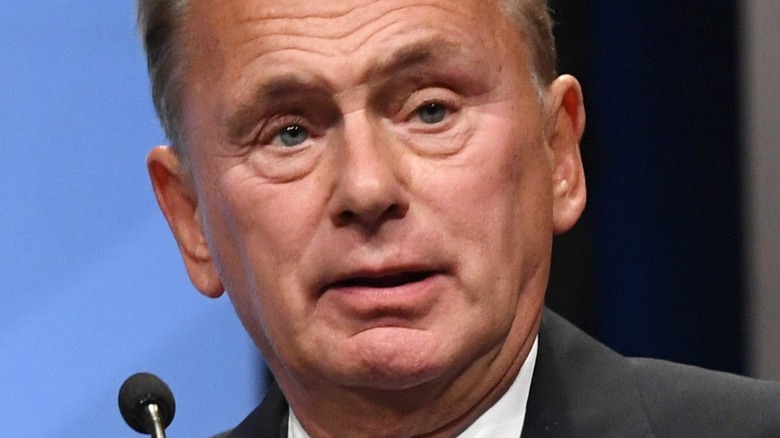 CBS
"Wheel of Fortune" is a long-running game show in which contestants solve word puzzles similar to the game hangman. Lucky winners receive a variety of prizes, including cash, cars, and trips. For over 40 years, audiences have enjoyed guessing the words along with the contestants, laughing at some of the delightful blunders along the way.
Currently airing in evening syndication, "Wheel of Fortune" has broken numerous records. As recognized by the Guinness World Records in 2021, host Pat Sajak increased his time as the longest-running game show host of all time, and the show celebrated its 7,000th recorded episode in 2019. Sajak humorously noted via Twitter that when he started hosting the show four decades ago, Reagan was in his first year in the White House and Olivia Newton-John's "Physical" was the number one song. Co-host Vanna White would join Sajak soon after. While Sajak has been host of the show since 1981, White joined him in 1982.
After that many years on the air, audiences can imagine the kinds of wild backstage and behind-the-scenes stories Sajak and White have to tell. And having hosted for so long, we'd expect Sajak and White have had to host under some less than ideal personal circumstances as well.
In the earlier years of the show, Sajak reveals that he and White would sometimes host drunk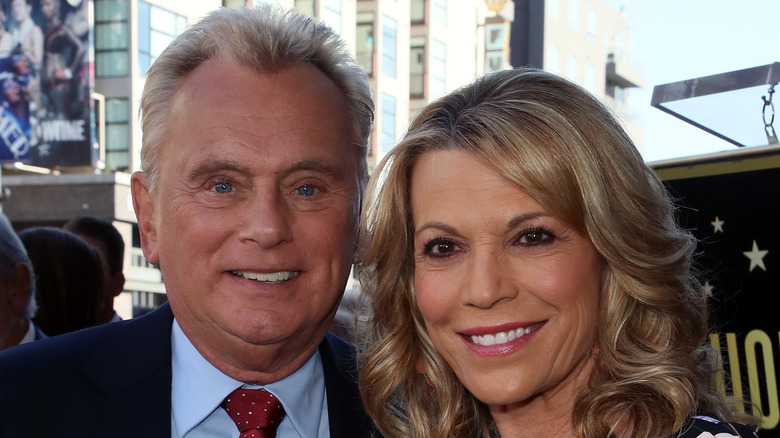 David Livingston/Getty Images
In 2012, Pat Sajak was interviewed on the ESPN2 program "Highly Questionable." Host Dan Le Batard asked Sajak if he ever hosted the show while intoxicated, which is a question that many viewers have probably had over the years. In the beginning, maybe nerves had to be calmed, or maybe there were on-set celebrations that potentially became out of hand — it happens! Sajak responded that he had hosted drunk, though not necessarily for a reason one might expect. He explained that in an earlier format of the show, which had more physical prizes than cash winnings, there were longer breaks between recordings. During these breaks, Sajak and White would go to a Mexican restaurant across the street from the studio they filmed at in Burbank. "They serve great margaritas, so Vanna and I would go across [the street] and have 2 or 3, or 6, and then come and do the last shows and have trouble recognizing the alphabet," Sajak joked to Le Batard.
With those drunk recordings having happened years ago, does Sajak think he would be able to host the show now under those conditions? "Now, if I were to inhale the cork in a bottle of wine, I would probably keel over," Sajak told them. Safe to say, it's probably harder to host while intoxicated now than it was in his youth.