Wheel Of Fortune Fans Have A Big Question About Vanna White's Role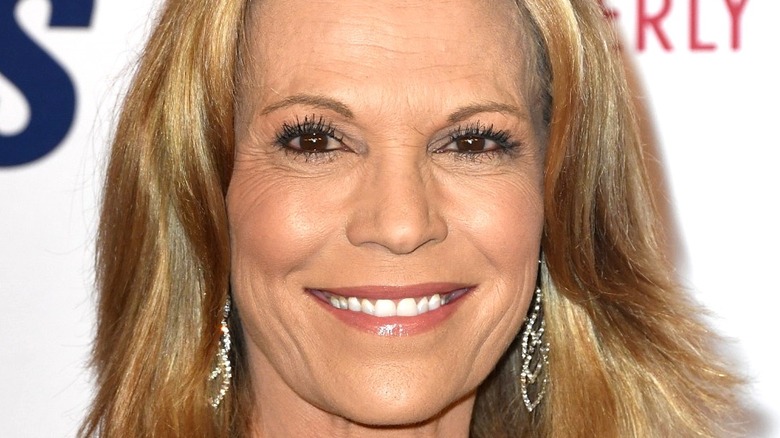 Frazer Harrison/Getty Images
"Wheel of Fortune" is a popular and long-running game show that tests participants and viewers alike on their knowledge of phrases, objects, locations, and other such words with but a simple hint. Contestants often spin a wheel that grants varying forms of money and prizes, and then they use the money provided by the wheel to buy vowels and attempt to guess the words in the shortest amount of time. Considering the simple premise of the show, it is no wonder why "Wheel of Fortune" has been on for so long.
According to USA Today, "Wheel of Fortune" became the longest-running game show on American television, which was announced during the airing of Episode 7,000 in 2019. Looking back on her long tenure as the show's letter-turner, Vanna White told the outlet that she did not expect to be on "Wheel of Fortune" for more than five years. "I thought, 'Well, this is gonna be fun, but I can't imagine it lasting that long.' I remember sitting in the chair next to Pat [Sajak] saying, 'I wonder where we'll be in 10 years? And here it's been 36," she said. 
Much like host Pat Sajak, White has been a fixture of "Wheel of Fortune" since the early 1980s, but it seems like some fans have some questions regarding her continued role on the game show.
Fans wonder why White is still a fixture on Wheel of Fortune
Taking to the subreddit r/WheelOfFortune, u/CourtK1212 started the conversation on Vanna White's role on "Wheel of Fortune" by saying, "in today's society where women are more than just show girls, is she really necessary anymore? Do you feel the game would be different if the letters just appeared rather than her going to activating it? I know she filled in for pat when he was sick; it'd be cool to see them be cohosts or something. Give her a more important job rather than just looking pretty."
u/asiandawgshy replied that even though the technology is there for the letters to turn themselves over, having a real person there gives the show a more human feel. u/angelamartini also had an opinion and replied that White actually adds much more to the show than just flipping letters, and doesn't recognize the anti-women sentiment highlighted by the original post. They then wondered what the show would be like without Pat Sajak and White's interactions. u/wheelmasterdave also agreed and said that when Sajak was out for surgery, White filled in as host, and a person in a Minnie Mouse costume took her place and gesticulated at the letters, as opposed to walking across the board and personally flipping them, which shows that the technology is indeed there.
Another Reddit user added, "It's not about if they CAN do it. Pat and Vanna ARE WOF. Decades of tradition (and high ratings) show that they are doing exactly what the people want. She purportedly makes over $10M per year. They wouldn't pay her that if it didn't make sense financially. The people want Pat AND Vanna."
White has joked that a computer can do her job
Vanna White's continuing presence on the show has not been lost on White herself. In an interview with DelmarvaLife, White was asked about her role on "Wheel of Fortune," to which she replied that a lot of what she does is on autopilot, like pointing at the different prizes, but she has to be mentally present whenever somebody calls out a letter because she'll have to move to the corresponding locations. She then added, "You know, 15 years ago I said, 'Is there any way you can make my job easier? No, I'm kidding. I didn't really do that. But they decided that they wanted to do it computerized with TV screens because it saves time for them. They don't have to load each letter in manually."
White then joked that she could be replaced by a computer, but the showrunners have not yet figured that out. Considering both White's remarks and the above comments from "Wheel of Fortune" fans, it seems like White is not mechanically necessary for the show, but since she has been on for so long and she is essentially a cornerstone in the presentation of "Wheel of Fortune," she will continue to do so. Even though she doesn't need to be there, people still want to see White. She is as intrinsic to the show as Pat Sajak and the eponymous and heavy prize-giving wheel.