The Criminal Minds Actress You Likely Forgot Starred In A Classic Goosebumps Episode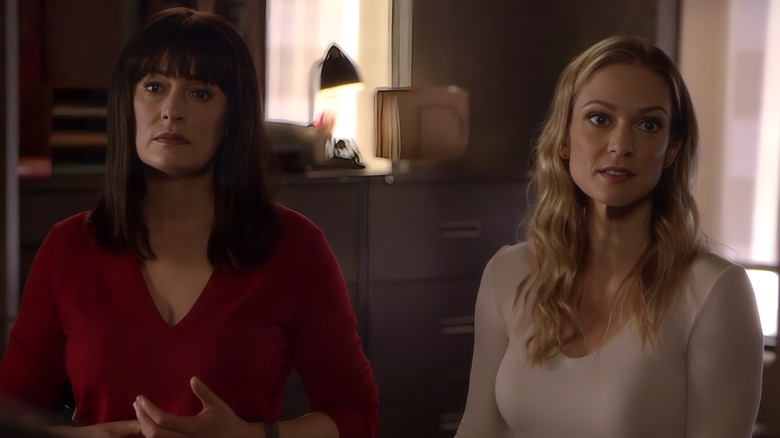 CBS
"Criminal Minds" was one of the favorite police procedural crime dramas during its 15-season run on CBS, and fans were thrilled when — a year after it ended — Paramount+ announced they'd ordered 10 episodes for a revival of the series. While it was confirmed that not everyone would be returning, core members that included Joe Mantegna, Kirsten Vangsness, Paget Brewster, Adam Rodriguez, and A.J. Cook were excited to be reuniting with their TV family (per Deadline).
While the former cast of "Criminal Minds" have all been busy moving on with their lives since the show ended in 2020, some have been more absent from the public eye than others. Cook, whose net worth is $5 million, is one of those people. While she made an appearance in Season 5, Episode 12 ("Boston") of "9-1-1," she's been working with the Innocent Lives Foundation and appearing as a special guest at their 2021 Fest, but mainly just enjoying spending time with her family. "For the first time ever, I've been able to just be a mom, if that makes sense," she told the Innocent Lives Foundation during the Fest. "All I know is that I'm living this life happily right now and just trying to be present, and you know I do really miss acting, I do really miss that creative outlet."
What few people realize is that Cook first started working steadily at 19, and one of her first roles was in the kids' show "Goosebumps" (via IMDb).
A 19 year old A.J. Cook starred in an episode of Goosebumps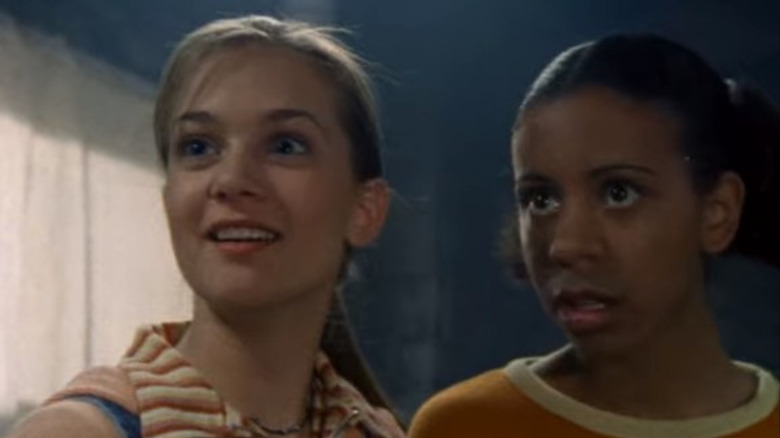 Scholastic Productions
In Season 2, Episode 22 ("Don't Wake Mummy"), A.J. Cook plays Kim, a girl who's introduced in a voice-over by her brother Jeff (Evan Morgan) as fearless, someone who's never afraid of anything. But — as this is an anthology of scary stories — something happens that manages to scare even her. When her father mistakenly sends a mummy's sarcophagus to their home instead of the museum, she can't control her curiosity and ends up opening it, which awakens the mummy.
Cook's role as Kim is a far cry from special agent Jennifer "JJ" Jareau, but she was also just a teenager and, by all accounts, still pretty green when it came to acting. After "Goosebumps," she would star as Mary Lisbon in "The Virgin Suicides" two years later. After that, she starred in films such as "Final Destination 2," "Ripper," and "Out Cold" and made an assortment of television appearances before getting hired for "Criminal Minds."
While Disney+ is rebooting "Goosebumps," the anthology format makes it unlikely for Cook to appear in it. Fortunately, we can look forward to more of A.J. Cook as Agent Jareau when "Criminal Minds: Evolution" returns this fall on Paramount+(via EW).