The Transformation Of A.J. Cook From Childhood To Criminal Minds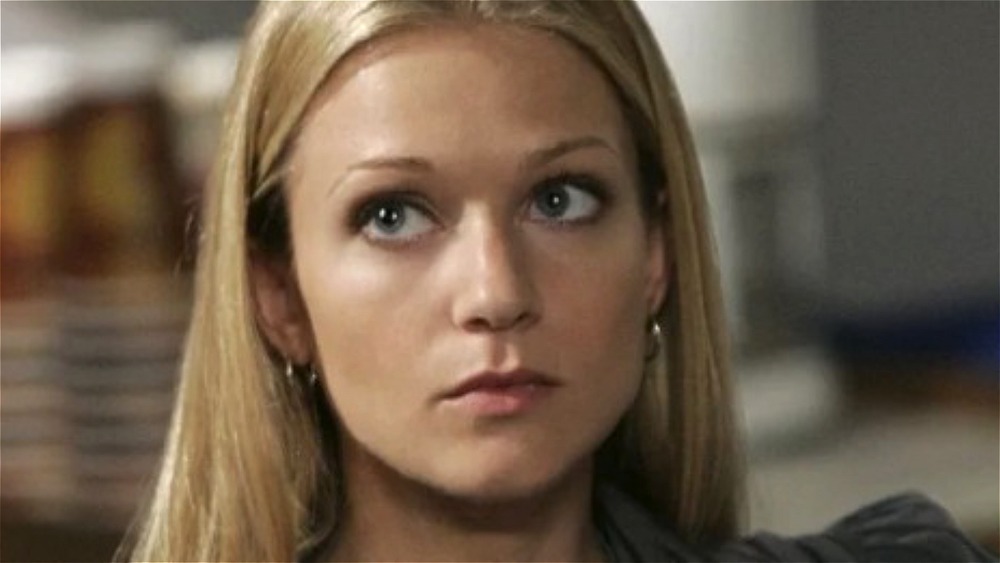 CBS
A.J. Cook is still gracing our televisions daily as FBI media liaison JJ Jareau, thanks to Criminal Minds' seemingly endless syndication. The show is also available to stream on Netflix, so you can choose your favorite JJ moments to watch again and again.
Criminal Minds told fictional stories about the FBI's Behavioral Analysis Unit for 15 seasons, the majority of which featured Cook. On the show, BAU profilers deduced psychological information on unknown subjects (or "unsubs," in the show's parlance) from the crimes they've committed. At one point or another, the series starred Matthew Gray Gubler, Dharma & Greg's Thomas Gibson, Broadway veteran Mandy Patinkin, Shemar Moore, Aisha Tyler, and The Thrilling Adventure Hour's Paget Brewster. CBS tried to let Brewster and Cook go from the show after season 5, with reports saying the network was trying to cut costs by "trimming the female portion of its cast" and Brewster saying CBS treated its female stars as essentially disposable. Fans revolted, however, and the two ladies were eventually reinstated as full cast members.
But A.J. Cook has been in showbiz since childhood. The Canadian actress got her start in a McDonald's commercial in 1997 and has been working steadily ever since. Let's take a look at her journey to Criminal Minds.
A.J. Cook entered show business as a dancer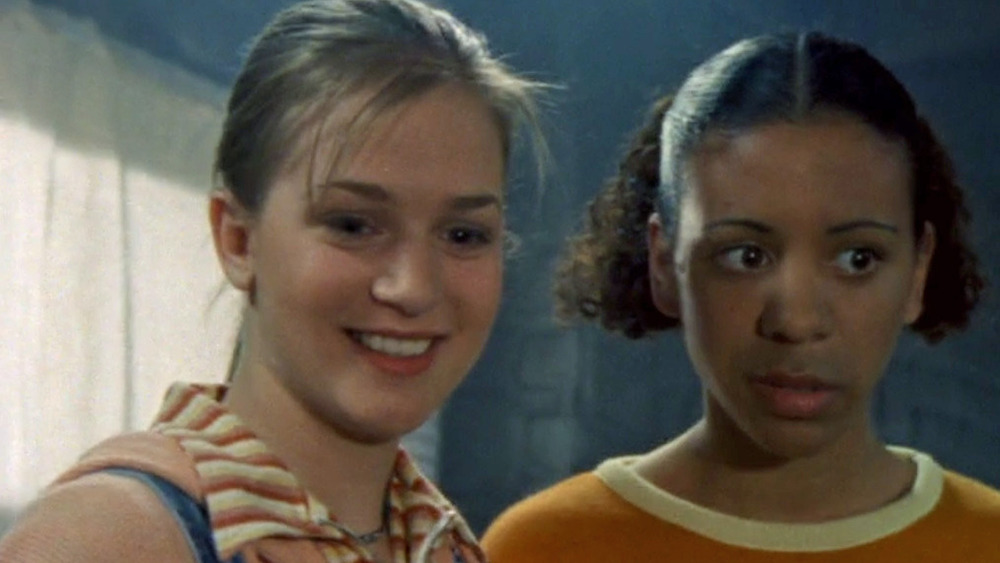 YTV
A.J. Cook was born in Oshawa, Ontario, in 1978. Although beloved by her native Ontarians, she considers the real pride of Ontario to be hockey player Eric Lindros, joking in a 2003 interview with Canoe that "there's always someone stealing [her] thunder!"
Cook had been interested in performing since she was 4 years old, but it took some cajoling for her to actually try acting. "I was always a dancer, from the age of four, but in the back of my mind I wanted to be an actor," she told Canoe. "But I was so shy. I was the shyest kid. So for me to even have that thought, about acting — I would never express that." It took a casting agent to push Cook to actually give acting a try. In 1997, she began her career with a McDonald's commercial but quickly followed it up with one episode of Goosebumps and a supporting part in the TV movie In Her Father's Shoes.
A.J. Cook began her film career in dramatic fashion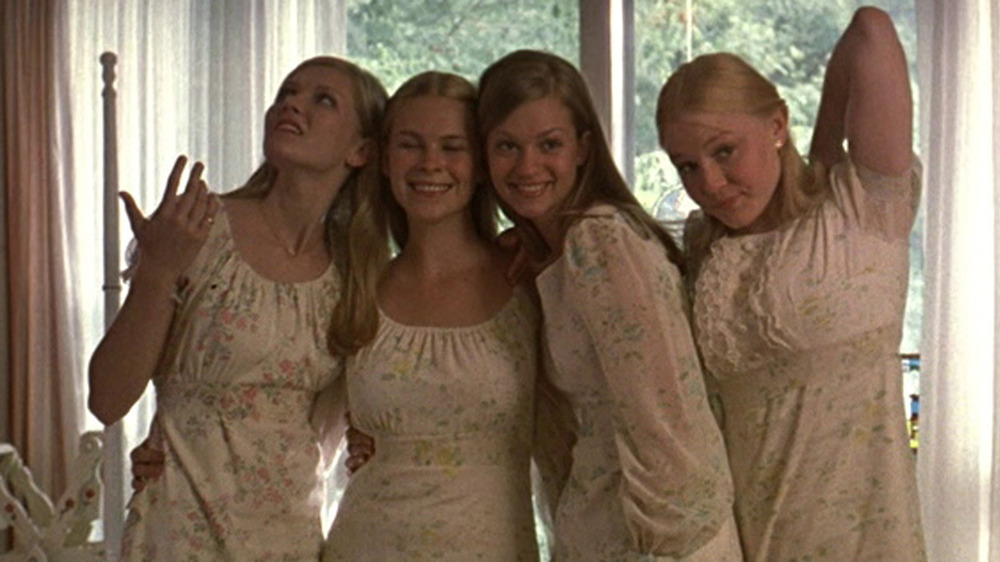 Paramount Pictures
A.J. Cook's first big break was as one of the Lisbon sisters in Sofia Coppola's 1999 directorial debut, The Virgin Suicides. Cook portrayed second-oldest sister Mary Lisbon. In the film, her family is thrown into chaos when youngest sister Cecelia takes her own life by jumping from a window. The movie is told through first-person plural narration by Giovanni Ribisi, who represents all the teen boys of the town who obsess over the Lisbon sisters, their beauty, and their unknowable sadness.
The Virgin Suicides launched Sofia Coppola's directing career and solidified the French band Air as go-to soundtrack mood maestros. Cook's sisters in the movie are played by Kirsten Dunst, Hanna R. Hall, Leslie Hayman, and Chelse Swain. James Woods and Kathleen Turner play the overprotective Lisbon parents. The film also stars Josh Hartnett, Jonathan Tucker, and Cook's future co-star Hayden Christensen.
A.J. Cook's mountain era: Higher Ground and Out Cold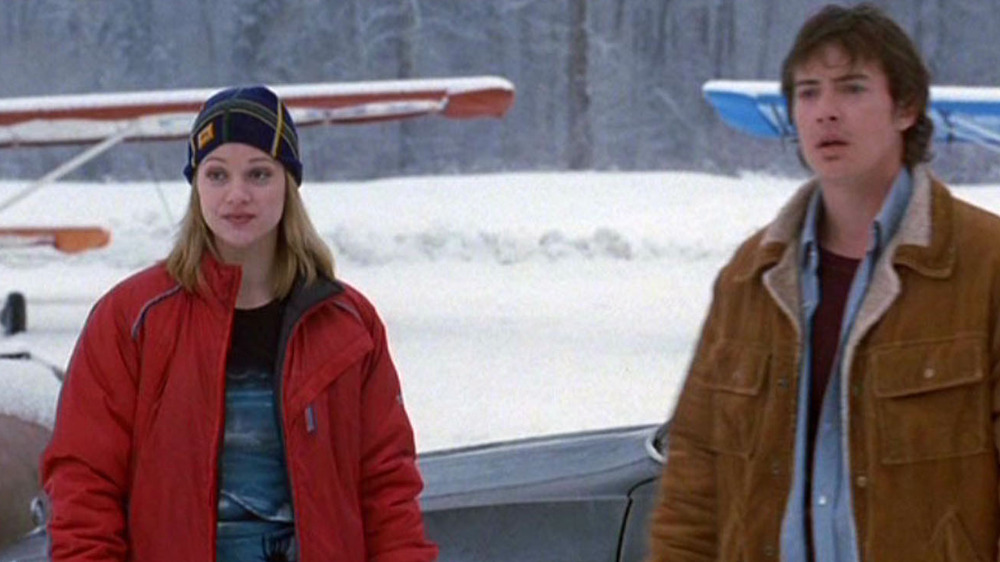 Buena Vista Pictures
After The Virgin Suicides, A.J. Cook was on the American-Canadian drama Higher Ground. The show followed a group of students at a wilderness boarding school for at-risk youth and co-starred a pre-Attack of the Clones Hayden Christensen. Higher Ground premiered stateside on Fox Family (now Freeform) in 2000. Schools like the one portrayed on Higher Ground have come under criticism recently, as adult former students such as Paris Hilton come forward with harrowing accounts of abuse.
Cook also starred in the ski snobs vs. snowboarding slobs comedy Out Cold, playing the love interest of Rick Rambis (Jason London). The film also starred her future Tru Calling co-star Zach Galifianakis. Out Cold told the story of Rick, a man who sells a fading ski resort to yuppies because he feels unable or unwilling to live up to the legacy of his father. Rick eventually sees the error of his ways and must work to undo his real estate deal. The film includes many allusions to Casablanca, for some reason.
A.J. Cook ran from death in Final Destination 2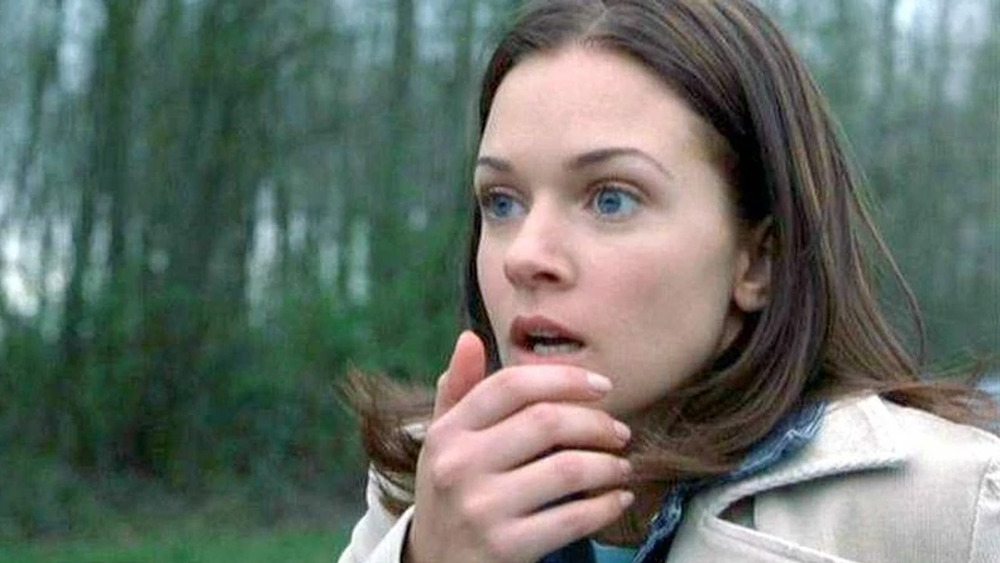 New Line Cinema
Cook also starred in Final Destination 2, aka "The One with the Logging Truck." Final Destination 2 expanded on the universe of the first one, bringing back Ali Larter as the lone survivor of Final Destination, Clear Rivers. Criminal Minds fans might not recognize Cook in FD2, since she went brunette for the film. The movie also expands on the mythology of Death, bringing in the central tenet of the Destination-verse: only new life can defeat death.
In every Final Destination movie, someone gets a vision of a crazy accident that results in multiple fatalities. This vision-haver then saves a handful of people from their demise, only for those folks to wind up biting it in even more grisly fashions. Cook stars as Kimberly Corman, this movie's vision queen. She works against the cruel hand of Death alongside Michael Landes (Save Me), Justine Machado (One Day at a Time), and Tony Todd (Candyman).
Pivoting to TV with Tru Calling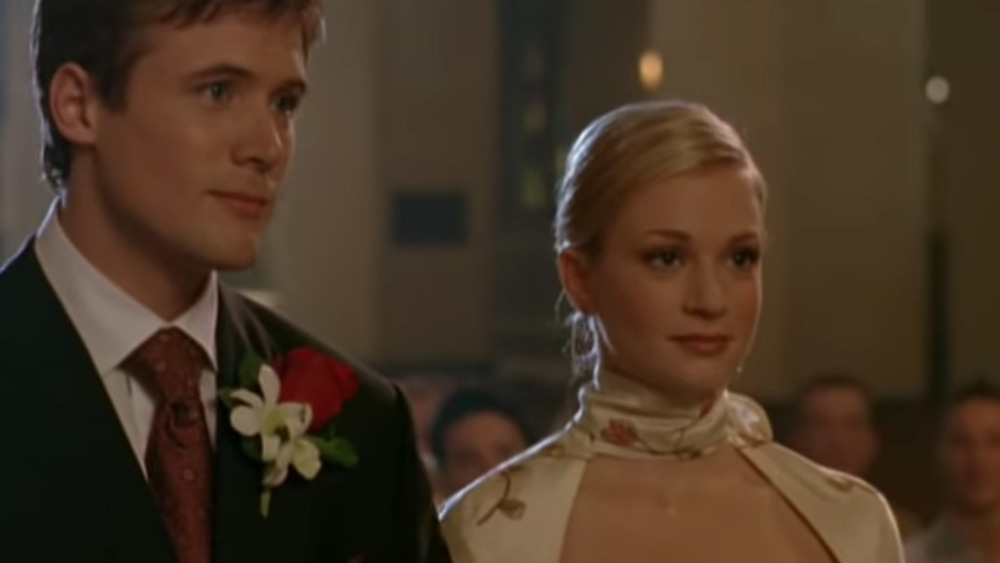 FOX
A.J. Cook had her entrée into the world of crime-solving procedurals with Tru Calling. The Fox show starred Eliza Dushku as Tru Davies, a city morgue intern who has the ability to relive the last days of bodies in her custody and uses this mystical do-over button to save people from their grisly fates. Genre-wise, it was a more uplifting version of Cook's previous work in Final Destination 2. Cook played Tru's best friend, Lindsey, who doesn't know about her BFF's new superpower. Tru Calling also starred Zach Galifianakis as Tru's boss, Davis, and Matt Bomer as Tru's boyfriend, Luc. Both Bomer and Cook left the show after season 1, and Tru Calling was canceled after a six-episode season 2 in 2005.
By Tru Calling's cancellation, Cook was already on Criminal Minds. Despite the constant cast changes, Criminal Minds became a CBS mainstay. While working with the BAU, JJ foiled many a serial killer, got married, and even briefly helped hunt down Osama Bin Laden. That's a pretty big glow-up from being just another kid in a McDonald's commercial.
A.J. Cook took other projects while working on Criminal Minds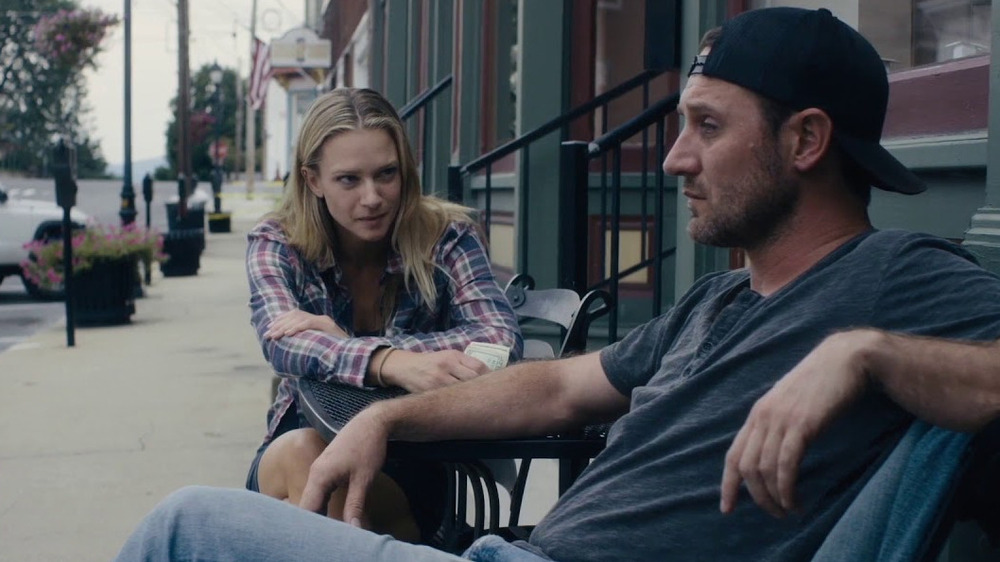 Uncork'd Entertainment
Holding a main role on a series as long-running as Criminal Minds is a massive commitment, and it doesn't usually leave actors much time to do anything outside of said series, let alone audition for and work on other projects. A.J. Cook managed to diverge from the status quo during her Criminal Minds run, sneaking in a handful of gigs from 2006 to 2019 (the year of her most recent non-Criminal Minds role). 
On the film side of things, she portrayed Theresa in 2006's romantic comedy I'm Reed Fish, switched gears in a big way to play Lily in the 2007 horror movie Night Skies, and played Miranda Bliss in 2008's Misconceptions. Cook then appeared as Vicky Rice in 2010's Mothers Day, Cheryl in 2012's Least Among Saints, and Kate Moore in 2013's Wer, a horror flick about werewolves. After a six-year break from the big screen, Cook portrayed Nida in the 2019 drama Back Fork, about an Appalachian couple working through tragedy and addiction.
Cook's mid-Criminal Minds TV credits are, understandably, much sparser. She appeared in a single episode of Law & Order: Special Victims Unit (the 2011 installment "Mask," playing Dr. Debbie Shields) and popped up in two television movies before and after: 2006's Vanished and 2011's Bringing Ashley Home.