This Is The Net Worth Of Criminal Minds' A.J. Cook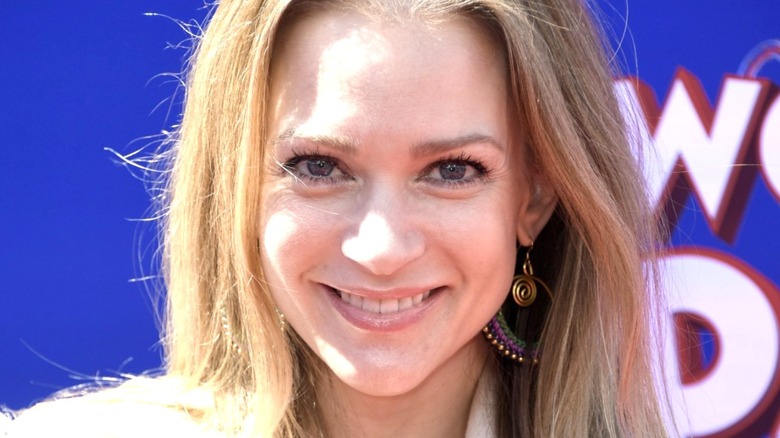 Frazer Harrison/Getty
For many years, "Criminal Minds" was one of the most-watched and beloved procedurals on the air. Each episode followed criminal profilers working on behalf of the FBI, who use a variety of techniques to bring criminals to justice. Each team member has their own specialties, offering unique perspectives and areas of expertise to get the job done.
One of the most invaluable members of that team was Jennifer "JJ" Jareau (A.J. Cook). She's the communication liaison for the team, and she was a constant presence on the show, only missing out during Season 6. According to reports that came out at the time, she was let go due to a combination of creative differences as well as cost-cutting on behalf of those working behind the scenes. She eventually came back for the show, and even though cost-cutting was attributed to her departure, she apparently didn't do too bad financially during her time on the series.
A.J. Cook is reportedly worth $5 million
A.J. Cook appeared in over 300 episodes of "Criminal Minds," so perhaps it should come as no surprise to hear that according to Celebrity Net Worth, the actress is worth in the neighborhood of $5 million. Based on information from the same website, that's in line with what some of her costars have in their bank accounts. Kirsten Vangsness, who played Penelope Garcia in all 15 seasons, is worth $3 million, while Matthew Gray Gubler, who played Dr. Spencer Reid, has around $10 million.
Of course, it's worth pointing out that "Criminal Minds" wasn't Cook's only source of income over the years. She's appeared in a number of films and TV series, including "Out Cold," "Final Destination 2," and "Mother's Day." Most recently, she could be seen in an episode of "9-1-1" with Season 5's "Boston."
Now that her time on "Criminal Minds" is over, it's exciting to think of what the actress will accomplish next.