Disney+'s Goosebumps - What We Know So Far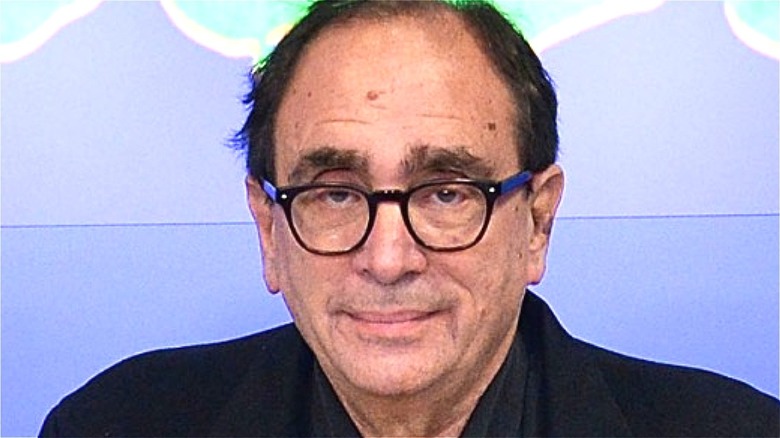 Slaven Vlasic/Getty
For a generation of readers, author R.L. Stine's "Goosebumps" book series was essential reading. Not only did a single entry of the author's frightfully fun anthology send a shiver up your spine (yes, that's a book pun, folks), but every story brought readers into a new world filled with spectacular creatures and relatable protagonists worth rooting for.
Now, a brand-new "Goosebumps" series has reportedly been ordered up by Disney+, with Neal Moritz and Rob Letterman serving as the show's executive producers, along with "Neighbors" and "Forgetting Sarah Marshall" director Nick Stoller (via Variety). Moritz and Letterman previously worked on the 2015 "Goosebumps" movie, which Letterman directed. Moritz, who also works on Amazon's "The Boys," was a producer for both that film and the 2018 sequel.
The Disney+ "Goosebumps" series will ultimately be another reimagining of Stine's classic horror children's books, which exploded in popularity during the 1990s with over 400 million copies sold, per Variety. It'll be the franchise's second live-action television project ever made. Stine's original anthology TV show that aired on Fox between 1995 and 1998, titled "Goosebumps," was the first. News of the show's impending arrival on Disney+ was also announced on Twitter on Friday, February 4.
Currently, there's not too much out there about the Disney+ pickup and what Moritz and Letterman reportedly have planned for it. But what we do know is enough to pique your interest. 
Disney+'s Goosebumps show will focus on teens who unleash supernatural forces upon their town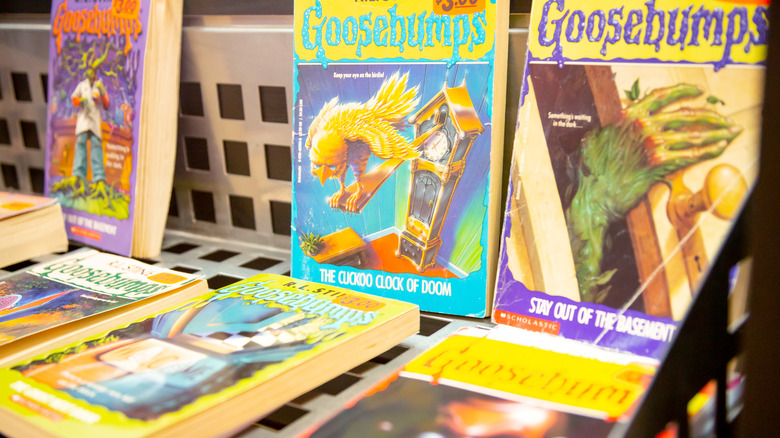 TonelsonProductions/Shutterstock
According to Variety, the new "Goosebumps" show will follow five teens on a mission to save their town from supernatural forces ripped straight from the pages of R.L. Stine's book series. The group "must all work together — thanks to and in spite of their friendships, rivalries, and pasts with each other — in order to save it," Variety reports. In addition, the high schoolers will also discover some hidden teenage secrets from their parents' pasts as well.
While no release date or cast members have been announced, we do know some of the heavy hitters who'll be producing and ultimately making each Disney+ episode. Right now there will be 10 of them, per Variety. Producers Pavun Shetty of Original Film, Conor Welch of Stoller Global Solutions, and Iole Lucchese and Caitlin Friedman of Scholastic Entertainment are said to be executive producing. Sony Pictures Television Studios will oversee the production. 
Variety notes that Disney's "Goosebumps" series has been in development since April 2020. It's the second Stine property that the streaming giant has picked up, with the author's "Just Beyond" graphic novel series getting turned into an eight-episode show that aired in October 2021.