The One Stargirl Villain That Brec Bassinger Thinks Is Beyond Redemption - Exclusive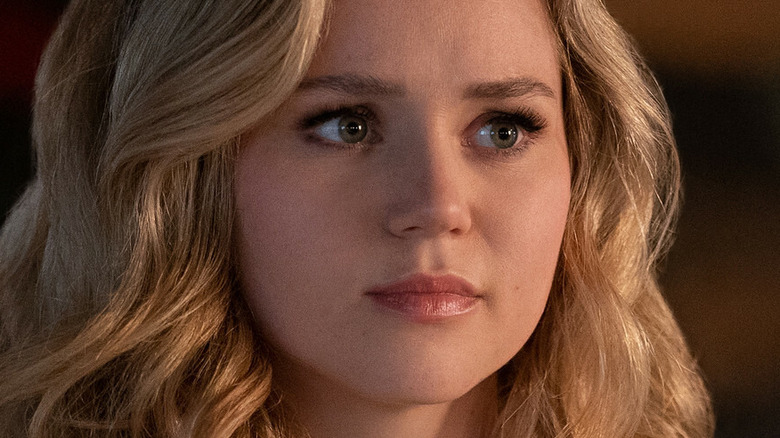 The CW
Villainous redemption is quite literally the tagline of the third season of "DC's Stargirl." Season 3 focuses on former villains like Cindy and the Crocks kicking it with the heroes and trying to ditch their criminal ways. With a "Frenemies" season title, it's clear that these transitions aren't exactly what you'd call seamless, but things are certainly heating up in Blue Valley. With tensions tested and tenuous friendships on the line, the show's third installment is a fascinating character study on what sets villains apart from their heroic counterparts. 
Heroes like Starman (Joel McHale), now a series regular, have tested the waters between hero and villain, and now it's the villains' turn. Brec Bassinger (Stargirl) spoke to Looper during an exclusive interview where she dished on the "Frenemies" angle of Season 3 and the one "Stargirl" villain beyond redemption. She also revealed which villain she's looking to see more of in the future. 
Total eclipse of the villains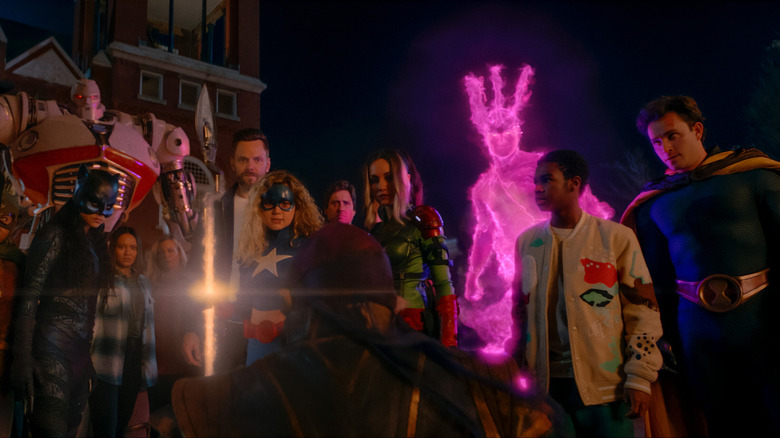 The CW
Discussing the hypocrisy of some of the show's villains and their attempted redemption arcs this season, Brec Bassinger said, "Coming from Courtney's perspective, Icicle's no longer in the picture. But when it comes to Sportsmaster and Tigress, they did team up with the JSA. Maybe it was to protect their kid, but also, there could have been other reasons."
Stargirl is known for her willingness to give people chances, and it doesn't look like she's stopping anytime soon. "Courtney wants to give them the benefit of the doubt and say that they've changed and they've turned over a new leaf and want to be good," Bassinger continued. "Throughout the last season, she's come to learn that not everyone is all good and not everyone is all bad."
Everyone, even a villain, typically has layers — but there's one villain that Bassinger cites as beyond redemption. "There's good in even the worst of people — Eclipso aside. He has no saving grace. But [Courtney] wants to give them the benefit of the doubt," Bassinger explained. "When it comes to Icicle, he's no longer in the picture, but she has such an emotional connection to Cameron. She wants to be optimistic that he has good in him as well."
Jonesing for Mr. Bones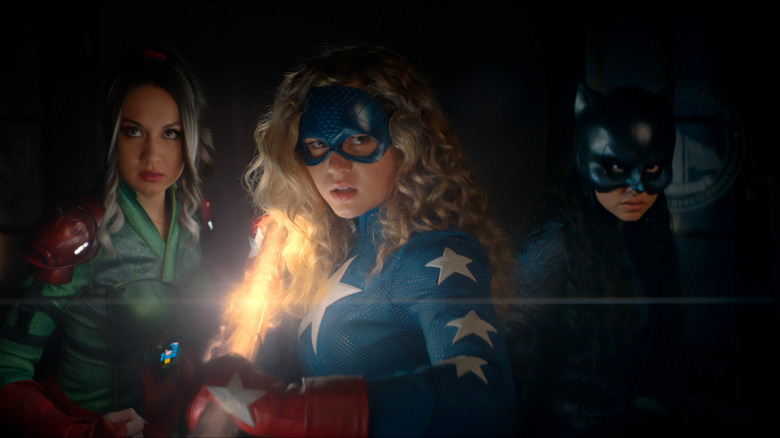 The CW
Brec Bassinger teased how the "Frenemies" concept informs the direction of the season, saying, "With the start of the season, Sportsmaster and Tigress or Paula and Crock have moved in next door. They're literally our neighbors. As much as we want to call them friends, there's a lot of history there."
She's quite happy with the phrasing of the season's title, too. "Frenemies is the best term we can make of it. But even Cindy wanting to join the JSA, and Starman, with him back, the last time he was alive ... Sportsmaster and Tigress were literally murdering him and his friends," she noted. "Frenemies is the perfect term because even though Courtney wants there to be harmony in Blue Valley, there's so much more to it — so voila. We have frenemies."
There's one villain in particular that Bassinger wants to see more of throughout the show. "I love Mr. Bones, and we've gotten little teases of him, and we'll get more of him in Season 3," she said. "But I still want more. I want more of him because he's so cool. I got to learn a little bit more about the history of him and his backstory, and I would want to know more because he's awesome." It's safe to say that after the small teases fans have gotten of this iconic villain, they're hyped for Mr. Bones' storyline, too. Who could argue with a comically formal name like that for a skeleton dude?
New episodes of "Stargirl" air Wednesdays on The CW and stream on the website the next day.