Mr. Robot Creator May Write Obi-Wan Kenobi Spinoff Movie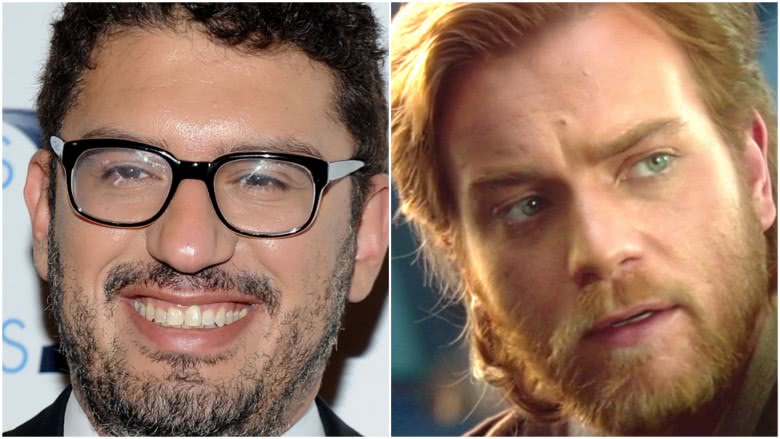 Getty Images
Rumor has it that Mr. Robot creator Sam Esmail may be writing a standalone Star Wars flick all about Obi-Wan Kenobi.
As reported by Omega Underground, Lucasfilm allegedly met with Esmail about penning a Star Wars anthology film. Reportedly, "two separate sources" have confirmed to Omega Underground that Esmail has "taken pitch meetings" with the studio and that the information gathered indicates the project is "likely the Kenobi movie."
The report also states that Esmail's involvement may be limited to just writing the script, despite his past directorial experience. Esmail has helmed 15 episodes of his drama-thriller series Mr. Robot, and directed the 2014 indie film Comet. Omega Underground notes that nobody from Lucasfilm or otherwise has mentioned Esmail as a potential director.
This isn't the first time speculation has swirled around a possible Kenobi film coming in the future. According to Entertainment Weekly reporter Anthony Breznican, Lucasfilm hasn't closed the doors on Obi-Wan just yet. "I have heard rumors that the one reason they haven't moved sooner on Obi-Wan is that they're not done with Obi-Wan quite yet... in the saga films," Breznican explained to StarWarsNewsNet. "So I wouldn't be surprised to see an Obi-Wan thing happen beyond Episode IX."
Ewan McGregor, who played Obi-Wan in the prequel trilogy after Alec Guinness first portrayed the character in 1977's A New Hope, has also expressed interest in more Kenobi films.
"I've always thought there was a story to tell between my last [movie as Obi-Wan] and Alec Guinness' first one," McGregor said last year. "I hope that they're going to explore different genres under the Star Wars banner, and one of those could be an Obi-Wan Kenobi feature film. Or two! The Obi-Wan Kenobi Story Part 1 and Part 2!"
However, McGregor recently changed his tune about the possible project. He told Entertainment Weekly that he was unsure it would ever happen, since Lucasfilm already has a jam-packed Star Wars schedule. Additionally, McGregor stated he hasn't had any involvement with an upcoming spinoff thus far.
"There's no official offer, and I haven't met them about it or anything," McGregor said. "But I've always said that I'd be happy to do it if they wanted to do it. It would be a good segue between the last episode of the prequels and the new episodes. I think they've got films to make until the 2020s, so I don't think it's going to happen soon if it happens at all."
As McGregor said, the Kenobi project would likely take place between Revenge of the Sith and A New Hope, so McGregor (currently 46 years old) would be the appropriate age.
If the rumors are proven true, this would mark the first word of development on the Obi-Wan Kenobi spinoff. Many have shown their support for the possible project, citing McGregor's stellar performance as the Force-sensitive fighter as a redeeming aspect of the prequel trilogy, so perhaps Lucasfilm is serious about moving forward.
While we wait to see if an Obi-Wan Kenobi standalone flick is really in the works, read up on the most powerful Jedi in the Star Wars universe.