Star Wars: Ewan McGregor Wants Obi-Wan Kenobi Spinoffs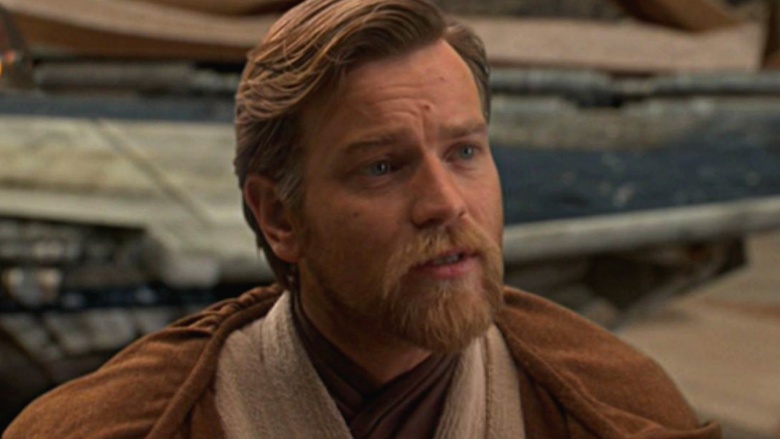 Now that the Star Wars universe is expanding at a rapid rate, there's plenty of room to explore the backstories of some of the more intriguing characters. And Ewan McGregor, who played Obi-Wan Kenobi in the prequel trilogy after Alec Guinness originated the character in 1977's Star Wars, has a few ideas about where Lucasfilm should go next.
"I've always thought there was a story to tell between my last [movie as Obi-Wan] and Alec Guinness' first one" McGregor told Premiere (via Den of Geek). "I hope that they're going to explore different genres under the Star Wars banner, and one of those could be an Obi-Wan Kenobi feature film. Or two! The Obi-Wan Kenobi Story Part 1 and Part 2!"
Believe it or not, it's been more than a decade since McGregor last played the Jedi master in 2005's Episode III: Revenge of the Sith. But he said the timing is right to revisit the character. "It would be fun to film that story now [that] I'm older," he said. "I'd be the right age. I'm 45. Alec Guinness was what, 60? I could do two of them!"
While he's obviously joking, there's still a hint of truth in there. And now that there's an anthology prequel about Han Solo in the works, a movie or two about the mysterious Obi-Wan might not be all that crazy.
In addition to Rogue One: A Star Wars Story and the Han Solo spinoff, there's a third standalone film being written. Rumor has it that it's about Boba Fett, but you never know who will return in that galaxy so far, far away. And you might have missed McGregor's brief contribution to The Force Awakens.
Rogue One will arrive in theaters Dec. 16. Meanwhile, McGregor is all over some of the best Star Wars bloopers you've never seen.