The Big Reason Mae Whitman Was Impressed By The Good Girls Script From The Very Start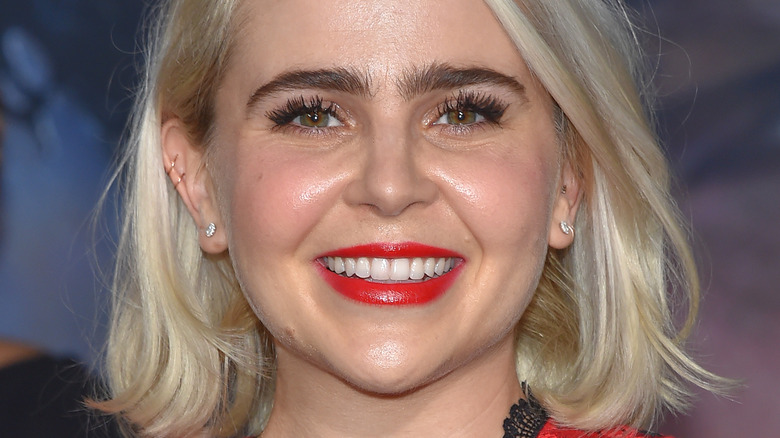 DFree/Shutterstock
Even though there won't be a "Good Girls" Season 5, there are plenty of reasons to love the show: the premise is compelling, the cast is hilarious, and there is a perfect mix of humor and drama. It's no surprise that Mae Whitman, who plays Annie Marks, has been a "Good Girls" champion all along. Whitman had the perfect response to "Good Girls"' cancelation, and even tried to save the show using social media (which, unfortunately, did not work). 
Whitman loved several things about the show. In an interview with Variety, she said "When I was younger I always played people that acted older, and now it's fun that I'm older and I get to play somebody who acts like a child." She enjoys that her childish character is also a mother and someone who diffuses tension with humor. "It's been really fun to build an actual, serious character around funny jokes." 
In addition to finding the role of Annie refreshing, Whitman loved that the show passed the Bechdel test, meaning it features substantial scenes where women talk to each other about topics other than men. Whitman told Variety, "Like almost nothing passes that test! ... It's so absurd. In general, there has been a natural thing to pit women against women. I just love the female friendship [in the show], the encouraging of each other that we all do. It's important to show a female friendship that is so supportive, encouraging, and imperfect...They are really a family." 
However, the first thing that made Whitman fall in love with "Good Girls" was the script.
Whitman loved the genre-bending nature of the script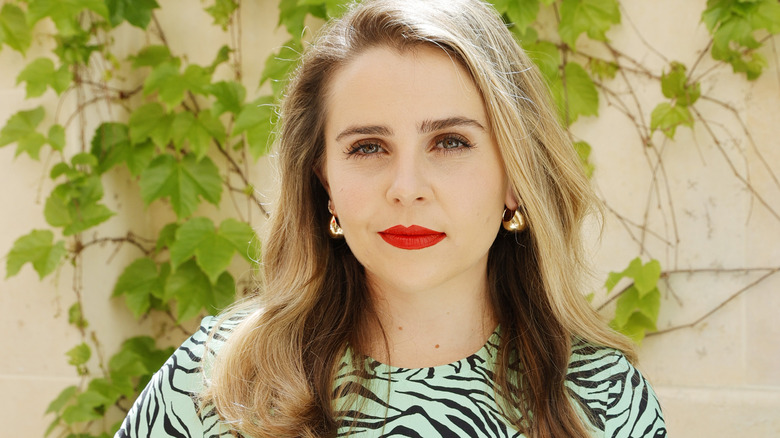 Amy Sussman/Getty Images
In an interview with Build, Whitman said, "One of my favorite things is anything that's, like, genre-bending. I think when that stuff works successfully it's, like, really special, and, to me, nobody does that better than Jenna [Bans, the creator and executive producer of "Good Girls"]. The way she's able to twist and turn, and do things that you don't see coming. When I read the script, it really kind of starts off as just, like, a family drama, like it seems like you're watching something really grounded ... and then all of a sudden it takes this total other twist in this really sudden way, and then you're just on a whole different journey ... to me, that was something I thought was just incredible right away." Certainly, the way the script blends elements of comedy and crime drama creates a truly unique show — one almost as serious as "Breaking Bad" or "Ozark," but just as funny as "Parks and Recreation." 
Whitman shared with Variety another thing she loves about the script: her character's portrayal. She highlights that Annie's character is someone whose main goal in life is not just being in a relationship. "The thing I also really love is Jenna's made it so that it doesn't feel preachy. It doesn't feel like a big statement. It just is. I think that's how we need to work on making change happen — by saying this is what it is." Indeed, a strength of the "Good Girls" storytelling is that it carries many messages, but does not shove them down viewers' throats.