Mae Whitman Had The Perfect Response To Good Girls' Cancelation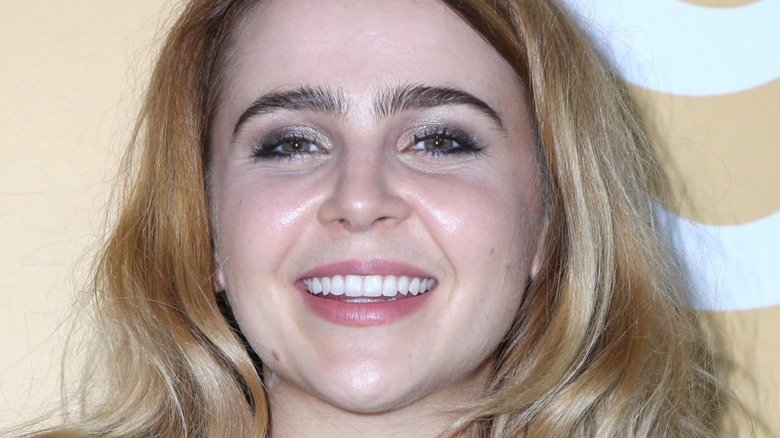 Kathy Hutchins/Shutterstock
For four seasons, "Good Girls" offered a refreshing and unique spin on a familiar genre. Created by Jenna Bans, the NBC crime comedy series follows a trio of suburban mothers who decide to try and improve their circumstances by robbing a supermarket. Unfortunately for them, their act attracts a lot of unwanted attention, including from the mobsters who, unbeknownst to the women, had incorporated the supermarket into their ongoing criminal organization. The series boasted an impressive cast that was led by Christina Hendricks, Mae Whitman, Retta, Reno Wilson, and Matthew Lillard.
The NBC comedy received consistently strong reviews across its four seasons (via Rotten Tomatoes), but despite that, "Good Girls" was still canceled by NBC in June 2021. According to a report from Deadline, while "Good Girls" did well on digital platforms and pulled in strong post-season numbers on Netflix, it was ultimately the show's lackluster Live+Same Day TV ratings that resulted in NBC deciding to cancel it.
Over the course of its time on the air, "Good Girls" did, notably, experience consistent season-to-season ratings declines (via TV Series Finale). However, the show's lackluster ratings performance didn't stop one of its stars from publicly expressing her dismay over its cancelation.
Mae Whitman was heartbroken by Good Girls' cancelation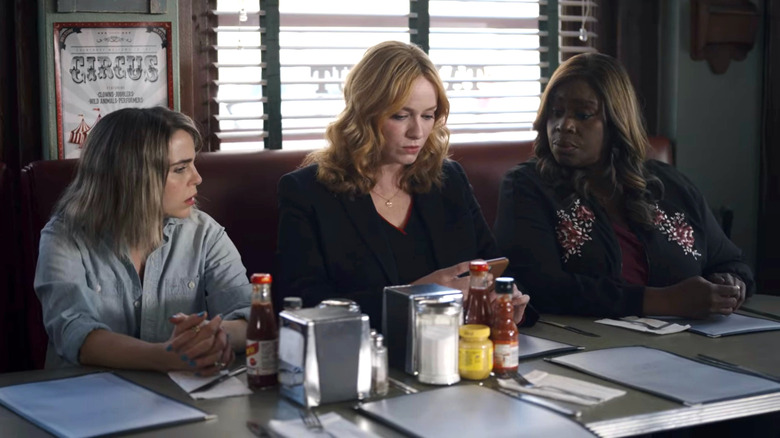 NBC
After it was announced that "Good Girls" had been canceled, Mae Whitman took to her personal Instagram account to post a meme about the news. The meme in question shows a headline announcing the series' cancelation followed by a screenshot from "Good Girls" of Christina Hendricks shielding Whitman's eyes with her hands. The implication, of course, is that Whitman wishes someone had stopped her from learning about the show's cancelation.
Whitman captioned the image with a few emojis, including one of a woman shrugging her shoulders and another of a broken heart. Combined, the Instagram post offers a humorous but bittersweet reaction to the news. The show's cancelation came a little over a month after Whitman tried to save it by asking fans on social media to share their support for the series (via Twitter). Unfortunately, those efforts ended up being in vain.
In the aftermath of the show's cancelation, Whitman also wrote in an Instagram story (via TVLine), "Feel too sad and confused to look at phone." In the same post, Whitman added, "[I] Love my pals on this cast so much and love you guys who loved the show. It was such a joy being Annie and I'm forever grateful to you for supporting us." Whitman, notably, wasn't the only "Good Girls" star who shared their disappointment over the series' ultimate fate. In fact, Hendricks even used the same "Good Girls" meme Whitman did in an Instagram post of her own where she wrote, "Well, we gave it our all. We really did."
In case it wasn't already obvious enough, Whitman and Hendricks' social media posts make it undeniably clear not just how much they loved "Good Girls," but also how disappointed they were over how it was brought to an end.