Jon Favreau's Favorite Movies Are All-Time Classics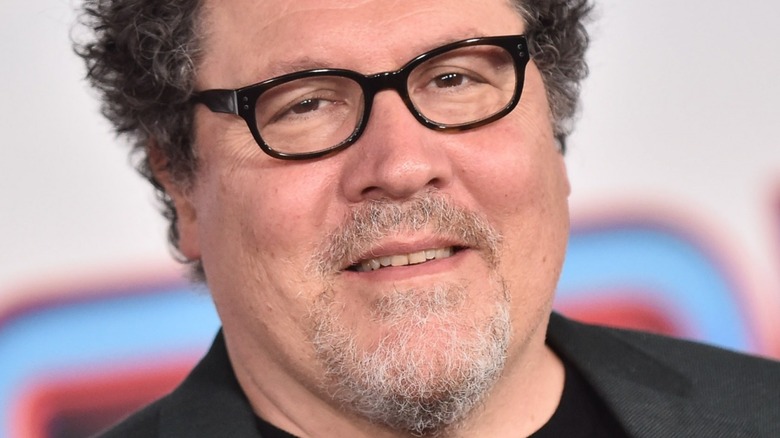 DFree/Shutterstock
Long before Jon Favreau became a staple behind-the-scenes with the Marvel Cinematic Universe (MCU) and the Star Wars universe, he was a popular filmmaker within the independent film movement. With breakaway indie hits such as 1996's "Swingers" and 2001's "Made," Favreau developed a following that gave him creative freedom to pursue his passion projects. If you never knew this, it is likely because the writer/director/actor has made genre filmmaking his top priority in the last fifteen years. Starting with 2008's "Iron Man," the MCU found its origins and the first film in the MCU release order thanks to Favreau.
It can be said that all movie directors are likely inspired to enter filmmaking thanks to their influences within the field. Any "best directors of all-time list" almost always includes the usual suspects of Spielberg, Scorsese, Welles, and Kubrick near the top, but moviemaking influences can be varied depending on the influenced filmmaker's artistic style. For Favreau, discovering his favorite films of all time reveals some noteworthy selections that make a lot of sense when you consider the MCU and "The Mandalorian." Let's take a look at the director's all-time favorite movies, all of which are classics.
Jon Favreau's favorite westerns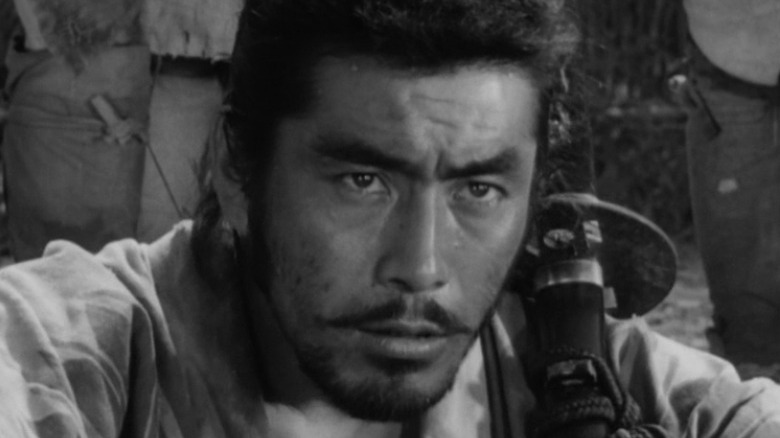 Toho
When you engage with "The Mandalorian" or "The Book of Boba Fett," the look and feel of each series are reminiscent of western films. Speaking to Gwyneth Paltrow (via Goop), Favreau listed two westerns that defy the common American West landscape and instead utilize the themes and grand distances that define the ethos of the film genre; Akira Kurosawa's "Seven Samurai" and Michael Crichton's "Westworld," which was later a popular HBO series.
When listing "Seven Samurai," later remade in America as "The Magnificent Seven," Favreau called it "Kurosawa's masterpiece. A real study in storytelling and cinematography." The film tells the story of a rogue traveler named Kikuchiyo (Toshiro Mifune), who pretends to be a samurai to hunt down and destroy a gang that has been terrorizing the Feudal Japanese countryside. When watching "The Mandalorian" and, indeed, "The Book of Boba Fett," both featuring rogue bounty hunters as the protagonist, this film's influences on Favreau are clear to see.
Crichton's "Westworld" is an interesting choice. In the novelist/filmmaker's signature style, the movie takes place in an interactive theme park set as a western film, where androids slip in and out of different roles while blurring the lines between reality and science fiction. Favreau cited the film's "great concept and great violence," with Yul Brenner's starring role being a direct inspiration for 1984's "The Terminator." Within the director's work, the science fiction meets western atmosphere is seen throughout his 2011 sci-fi/western "Cowboys & Aliens."
Favreau's list also includes some eclectic choices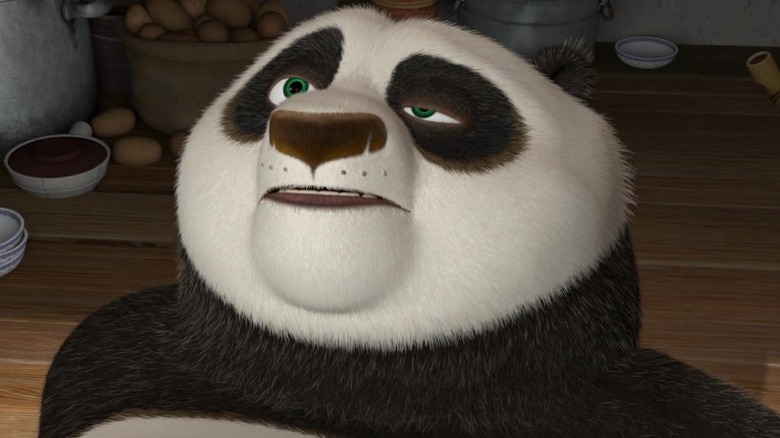 DreamWorks
The filmmaker also lists the 1992 documentary "Visions of Light," which explores the history of cinematography as a cornerstone of filmmaking. This documentary has become a staple in graduate-level film courses since its release. Favreau called it "Perhaps my favorite documentary. I watch it every few years." His list is also not without some humor, chiefly his inclusion of the "Top Chef" DVD box set that he watched on a flight from Los Angeles to Europe.
But another surprising choice he listed is 2008's insanely popular animated martial arts comedy "Kung Fu Panda." This movie is, of course, aimed at children, but it does contain many references to classic kung fu movies that only adults would know. Slapstick comedy and dry humor have featured prominently throughout the director's filmography, and this is a movie that contains a bit of every element we have come to know within a Favreau film. With all of these classics in mind, we now know a bit more about where his distinctive style comes from in terms of inspiration.