Why Some NCIS Fans Enjoy All The Casting Changes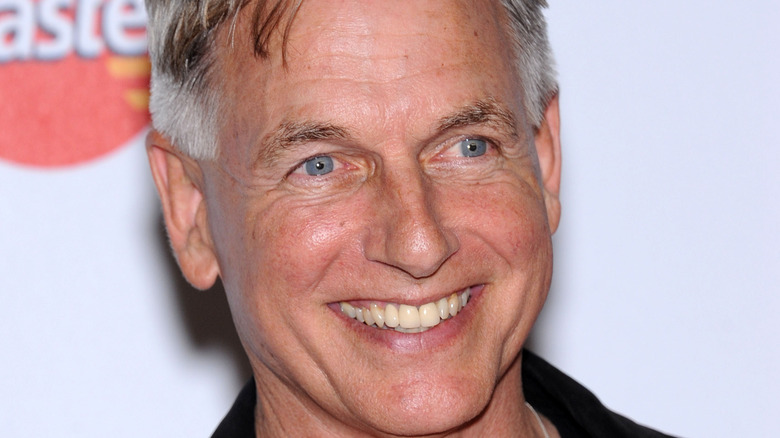 DFree/Shutterstock
It's no secret that the cast of "NCIS" has changed drastically over the past couple of seasons, although it isn't particularly unusual for any well-known crime show that runs for more than a few years. Whether it's due to creative differences or merely a desire for any actor or actress to move on to a different project, usually, the cast that fans come to know for the first few seasons isn't there by the end of the show. Many of those who love "NCIS" have argued that the best cast in the entire series (via Reddit) includes Leroy Jethro Gibbs (Mark Harmon), Anthony 'Tony' DiNozzo (Michael Weatherly), Ziva David (Cote de Pablo), Timothy McGee (Sean Murray), Abby Sciuto (Pauley Perrette), Dr. Donald 'Ducky' Mallard (David McCallum), and Jimmy Palmer (Brian Dietzen). Unfortunately, only two members of this team have remained on the show in recent seasons.
As of this writing, the only members of what many might consider the "OG" team that is left only include Murray's McGee and Dietzen's Jimmy. Pablo exited back during filming for Season 11 (via Deadline), Weatherly exited soon after and then starred in "Bull," Perrette left after disagreements with Harmon (via Good Housekeeping), and McCallum appears every so often as the official NCIS historian (via Express UK). Harmon finally left his starring role as Gibbs during Season 19.
It's true, the cast of "NCIS" now features a lot of fresh faces. However, some fans are enjoying the major casting change.
NCIS fans say casting changes keep the show interesting
According to a Reddit thread, some fans of "NCIS" are appreciative of the casting changes that are starting to happen with the show after 19 seasons. U/Kimber107 initiated the conversation by explaining that they aren't mad at "NCIS" for shaking up the cast lineup. "I feel like one of the main reasons the show has ran for 19 (20?) seasons it's because the cast doesn't get too boring," they said. "The show would have progressed very differently and honestly, would probably get boring with the same cast for 20 seasons," they continued. Many fans would jump in to agree, including u/KeepLkngForIntllgnce, who said that the writers and casting directors do a stand-up job. 
U/HatTrkPatrk even said that they would've stopped watching the show many seasons ago if the cast hadn't changed. "I very much agree. I'll always miss the people who've left, but if they hadn't shaken things up over the years with the regular cast I would've stopped watching years ago," they said. However, there is still room for some of the original cast to appear.
With "Bull" recently ending, "NCIS" executive producer Steven D. Binder was asked if Michael Weatherly would return to "NCIS" as DiNozzo, and he explained that it's possible but not soon (via Newsweek). As we know, Cote de Pablo did return as her character in Season 17. Given that Harmon is so involved in the show and has been since the beginning, an appearance of Gibbs again at some point in the future could certainly be likely. Only time will tell.