Grease's Jamie Donnelly Dishes On How Olivia Newton-John Was More Like Sandy Than You Probably Thought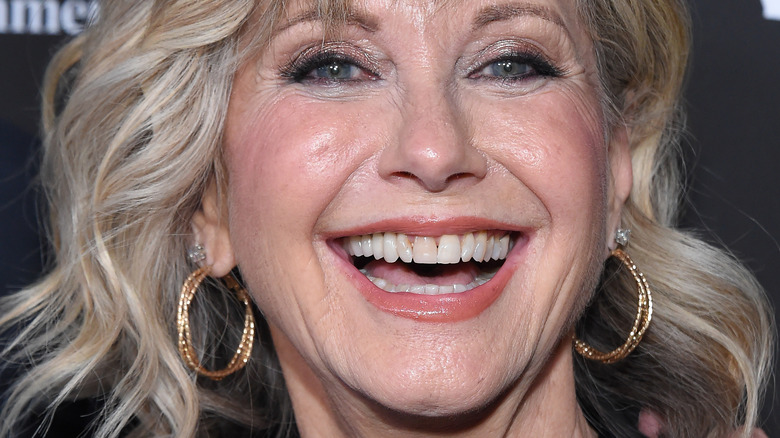 DFree/Shutterstock
"Grease" touched the lives of so many cinema and theatre fans around the world. From its earliest Broadway beginnings, as a Tony-Award-Winning musical with over 3,000 performances, to its feature film adaptation, "Grease" endures in large part thanks to the electric showmanship of its movie stars Olivia Newton-John and John Travolta. The film closes with Sandy (Newton-John) and Danny (Travolta) declaring their love for one another by singing "You're the One That I Want." It's not just the perfect song to close the story, but it is regarded as a "game-changing single," according to Billboard. The pair maintains a long-standing friendship following the film's release.
When Newton-John died, Travolta penned a heart-breaking tribute on his Instagram: "My dearest Olivia, you made all of our lives so much better. Your impact was incredible. I love you so much. We will see you down the road and we will all be together again. Yours from the first moment I saw you and forever! Your Danny, your John!" However, Newton-John's rapport with her other "Grease" co-stars prompted even more tributes.
Jamie Donnelly, who portrayed Jan in "Grease," reflected on her friend's life and legacy, too, and Donnelly dished on how Newton-John is more like Sandy than you probably think. Do you really know the acting and singing sensation? You might be surprised at what makes Newton-John so much like the iconic character she portrays.
Modesty and grace typify both Sandy and Newton-John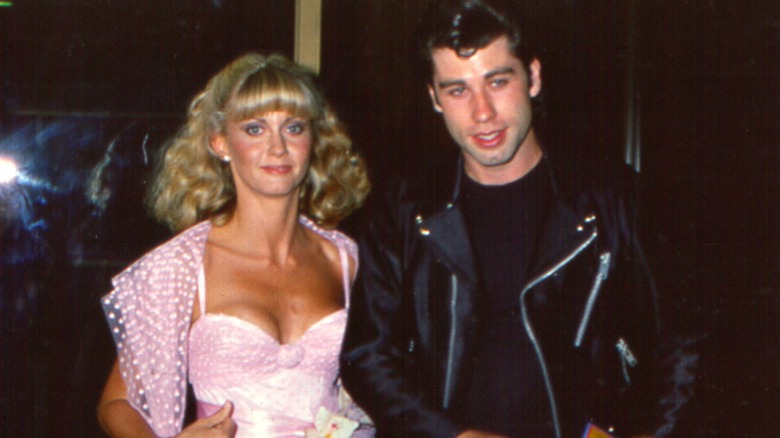 Michael Ochs Archives/Getty Images
The two words Donnelly uses to describe Newton-John are "modesty and grace." Newton-John's wonderful performances remain on full display in the countless songs she sang, but her acting roles outside of "Grease" also do her credit. And her grace is never more ever-present than in Olivia Newton-John's on-screen duet, "Whenever You're Away from Me," with Gene Kelly in "Xanadu."
"And when she [Newton-John] came in, it was Sandy," Donnelly spoke of her friend's modesty on the set of "Grease," during an interview with the Australian daytime show "Today." "She was wonderful. And I'll say, she was so modest. She was already a big popstar, country western singing star, but she came to me right away. And she said, 'you know this is all new to me, acting. And so, any time you see anything you think I might need help with, or any suggestions you have, I'm wide open. I'm counting on you guys because I'm really new to all this.'"
The outpouring of love for the devastating death of Olivia Newton-John continues, and her legacy endures. Newton-John's accolades include four GRAMMY wins and a star on the Hollywood Walk of Fame, but Donnelly perhaps said it best: modesty and grace. These qualities, along with her humble nature, are what endear Olivia Newton-John to so many fans and colleagues.