The Mind-Blowing Connection That Led Don Stark To That '70s Show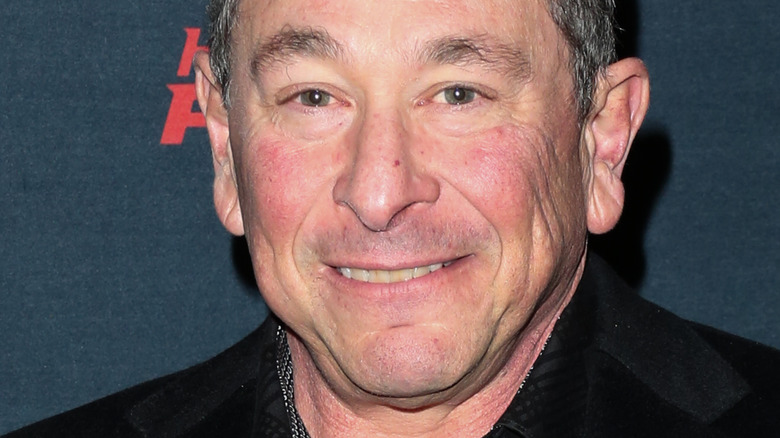 Paul Archuleta/Getty Images
Don Stark has been in the acting business for decades — starting his career playing a small role in a made-for-TV movie in the early 1970s — and has made appearances in all sorts of major TV shows and movies, like "General Hospital" and "The Twilight Zone." But one of Stark's more recognizable roles was his portrayal of Bob Pinciotti on "That '70s Show," the loveably goofy next-door neighbor to Eric, Red, and Kitty Forman.
Stark was a cast member for all eight seasons of "That '70s Show," but during the first season, a familiar voice at an interview with the press would send him straight back to his earliest days of acting. "Don, I just wanted to know, how is your mother?"
The person speaking turned out to be Stark's old forensics teacher, Phil Berk, who was now the president of the Hollywood Foreign Press, and that teacher inadvertently launched Stark on his path to "That '70s Show" fame without even knowing it.
Don Stark got his start in acting purely by accident
When Don Stark was in high school, he had Phil Berk as a teacher, but it wasn't his teacher urging him to become an actor that got him started in his career. It was Berk being absent one day and Stark having to spend that class period in a drama class instead that got him into the world of acting.
"One day he was out [of class] so we went to the drama class, basically there to be babysat. And, somebody was up on stage and, being the jock that I was, I started laughing. The teacher, Victoria Francis, who was amazing, said, 'Oh, you think that's funny? You think you could do better?' And I said, 'yes.' So I got up and got a lot of laughs and thought, 'Great, this will be a fun class and I'll take it the next semester,'" Stark explained in an interview with Fan Fest. This was certainly not quite the average start to an acting career, was it?
Stark would go on to take that drama class and take on several roles in his high school's productions of "Dark of the Moon," "Guys and Dolls," and "Fiddler on the Roof," although Stark claims in the Fan Fest interview that he only tried out for the plays because he was dared to. But despite his interest in acting kicking off in high school, it would still take another decision to make it his career when he headed off to college. "I had started Cal State Northridge as a business major and I walked over to the theater department and the ladies were much more attractive in the theater department and I never looked back," Stark said.