Here's Where You Can Watch The Original Bee And Puppycat Online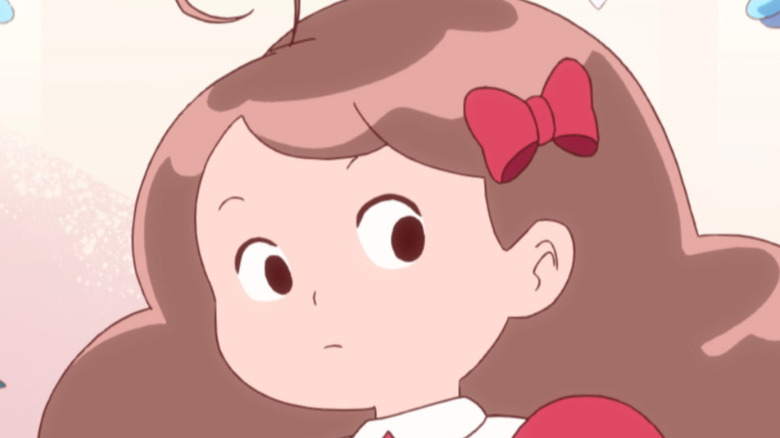 Netflix
"Bee and Puppycat" is a charming animated look at the life of a single woman named Bee (Allyn Rachel), an awkward singleton in her 20s trying to navigate the adult world. After being fired one day, she says she wishes she had a cat to take care of. A creature falls from the sky before her. She dubs it Puppycat, as it resembles a combination of those animals, and adopts it as a pet. Puppycat is in fact magical and transports Bee to another universe entirely. 
There, Bee finds herself doing temp work, just as she does in the workaday human world. But here the jobs do not involve such mundanities as fetching coffee and answering letters — she finds herself traveling through space to ferry packages, or working to assist mysterious and possibly dangerous individuals. Bee soon finds she's meant for this sort of dangerous and adventuresome work. But she's set to discover something brand-new about her cute animal friend.
Netflix's version of the show re-envisions a small part of the show's original run with fresh animation, with the first episode being a combination of a remake of the pilot and the episode "Food," before embarking on its own path. Those who didn't see "Bee and Puppycat" during its time as a web original might be wondering how they can see the original short films which started the show's legacy. Look no further; here's how to watch its original run.
The whole series is up for free on YouTube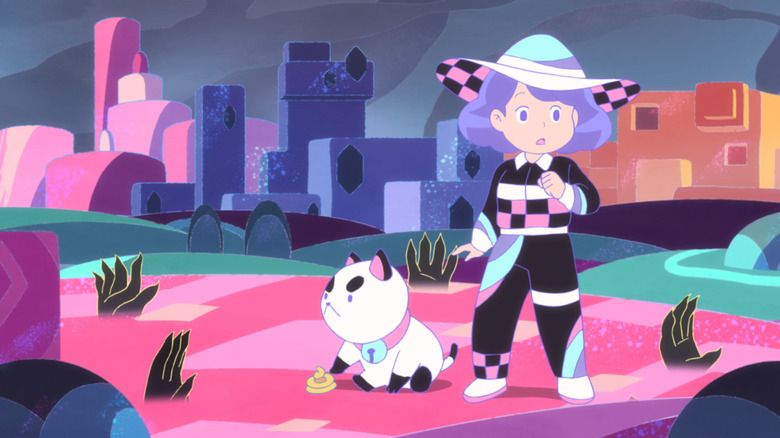 Netflix
You can catch the original run of "Bee and Puppycat" in its entirety on YouTube — legally! It has been officially uploaded to a channel called Cartoon Brew, which also hosts the cult hit animated show "Bravest Warriors." The full compilation of shorts runs over an hour long, so be sure to bring some snacks to your binge. The video edits together all of the episodes in one, taking you from the pilot episode to its conclusion.
The show's first season is 10 episodes long, not including the pilot. Netflix's version of the show adds six episodes to the original Frederator Studios run. Per Polygon, the original version of "Bee and Puppycat" was also briefly hosted on a now-defunct platform called VRV. The series has definitely come a long way from those days of yore. After weeks of bad news hitting animation-loving streamers worldwide, this is a refreshingly positive turn of events.