You Won't Believe How Much Money Amazon Is Spending On The Lord Of The Rings Season 1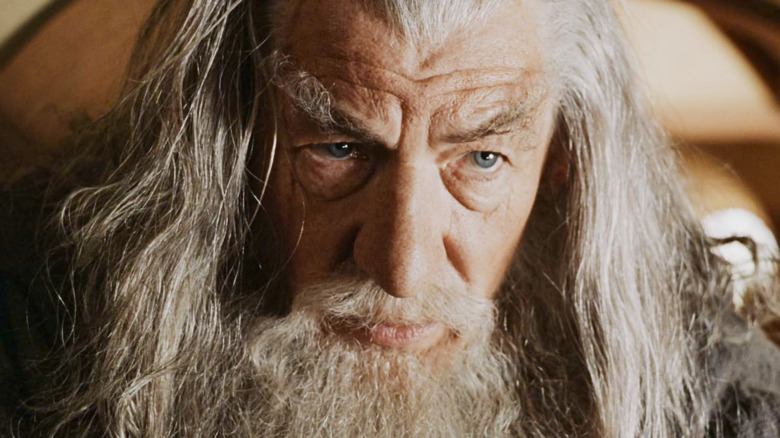 New Line Cinema
Game of Thrones proved that high-budget fantasy can be profitable on television. HBO hasn't revealed the exact financial details from Game of Thrones' eight-season run from 2011 to 2019, but here's one figure to give you some idea: Altogether, its 73 episodes cost about $1.6 billion to produce, but earned $3.1 billion from increased HBO subscriptions alone (via Finance Monthly). This considered, it was basically inevitable that other networks would pour a small country's GDP worth of money into more fantasy series — and that's what we're seeing in progress now at Amazon Studios.
In 2017, Amazon Studios purchased the rights to J.R.R. Tolkien's Lord of the Rings for a staggering $250 million (via Forbes). Since then, the company has moved forward on an upcoming Lord of the Rings TV series, which will be set during Middle-earth's Second Age, thousands of years before the events of Tolkien's Lord of the Rings trilogy. The new TV series is currently being filmed in New Zealand — like Peter Jackson's film adaptations of both Lord of the Rings and The Hobbit were — and that country's government recently revealed how much Amazon spent on the first season's production. 
How expensive is the Lord of the Rings TV series? How's "the most expensive show ever made" for an answer?
The Lord of the Rings TV series will cost all the money in Middle-earth, and then some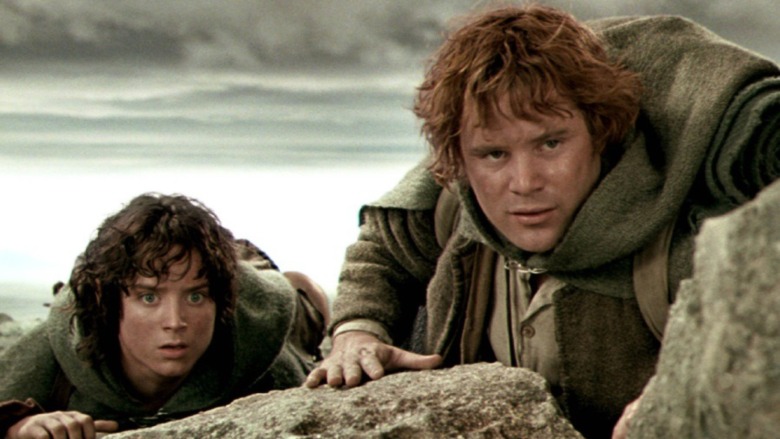 New Line Cinema
As reported by New Zealand magazine Stuff, the country's Economic Development Minister Stuart Nash noted that the first season of the Lord of the Rings series could easily cost Amazon about $650 million NZD, and would qualify for a hefty government subsidy of about $162 million NZD. That amounts to about $465 million USD. You read that correctly: almost half a billion dollars for the show's first season alone.
"This will be the largest television series ever made," Nash stated, adding that Amazon executives will work closely with New Zealand officials to "look at where innovation can occur depending on where it is needed in a particular series." Amazon is reportedly planning for its Lord of the Rings show to run for a total of five seasons, all to be filmed in New Zealand.

However, as The Hollywood Reporter noted, future seasons won't necessarily cost as much as the first since studios generally have to invest a large chunk of money to get the show off the ground at the beginning. All the pricey bells and whistles can usually be reused in subsequent seasons, though, so it's safe to assume that the Lord of Rings series' future installments won't run quite as massive a bill. Amazon is also planning a Lord of the Rings spin-off series (to be filmed in New Zealand as well), so that will have a much smaller price tag too.
Bringing things back to Game of Thrones, as THR details, each season of the series ran HBO about $100 million, with per-episode costs more than doubling from its first season to its last. Add that all up, and you're looking at roughly $800 million for the entirety of Game of Thrones — just one season of the upcoming Lord of the Rings series is costing Amazon more than half that much money. That said, if Lord of the Rings turns out to be even close to the success Game of Thrones was, it won't be long before another fantasy series comes along and takes the crown for Most Expensive Show Ever.