This Fan-Favorite Yellowstone Character Is Officially Returning For Season 5
If the Paramount Network's "Yellowstone" — a program about the Dutton family, who own and have to contend with the tribulations that come with the titular ranch — has proven anything, it's that the Western genre isn't nearly as out of date as most assumed it was. Since it premiered in June of 2018, it has amassed a global fanbase and reached remarkable levels of success — even launching a handful of prequels and spin-offs for fans to enjoy. People can't seem to get enough of it, and luckily for them, it isn't showing any sign of slowing down.
In only a few short years, "Yellowstone" has extended to four seasons and nearly 50 episodes, and yet it's nowhere near complete. Season 5 joined the release slate in February of 2022, going on to kick off production in May so that it can meet the release date of November 13 — as announced by the incredibly tense teaser. Aside from a handful of new additions and unexpected returning names, the typical "Yellowstone" crew will feature prominently in the next batch of episodes, along with a fan favorite who hasn't popped up on the show in some time.
Here's who's recently been confirmed to return for "Yellowstone" Season 5.
Q'orianka Kilcher will return as Angela Blue Thunder in Season 5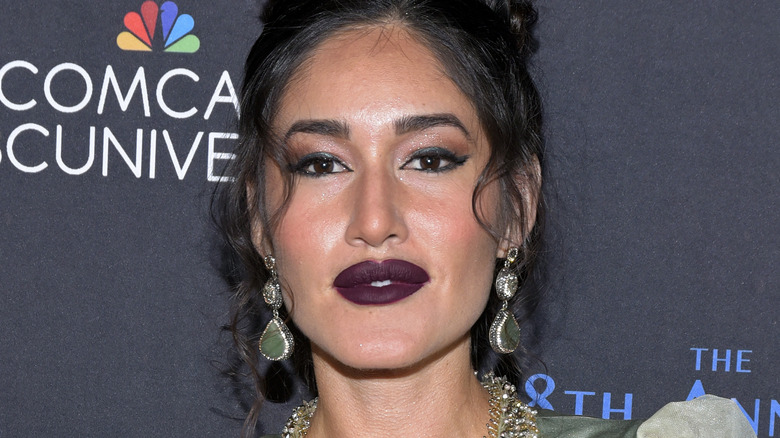 Michael Tullberg/Getty Images
As revealed by Deadline on September 2, 2022, "Yellowstone" fans will get to see the return of the advocate for the Broken Rock Indian Reservation, Angela Blue Thunder, in Season 5. Q'orianka Kilcher will come back to play the skilled lawyer after debuting the character in Season 3. To date, she's only appeared in four installments: "Going Back to Cali," "The Beating," "I Killed a Man Today," and "The World is Purple." It's unknown how prominently she'll feature in Season 5, but one has to imagine that her return isn't merely a one-off for the sake of fan service. Although, we'll just have to wait and see.
Much like the bulk of the "Yellowstone" roster, there's some degree of ambiguity regarding Angela Blue Thunder. Some may see her as ruthless and a threat, while others look upon her with more sympathy and support for her cause. In an interview with Decider, Q'orianka Kilcher touched on this as one of the show's strongest elements. "You may be less likely to make snap judgments about people without understanding where they are coming from," she said, explaining that fans have a lot to gain from watching through the series with a critical eye and an open mind when it comes to the characters and their motives.
"Yellowstone" Season 5 can't come soon enough, if for no other reason than to see where the story of Angela Blue Thunder will go in the next set of episodes.