The Real Reason The Fresh Prince Of Bel-Air Ended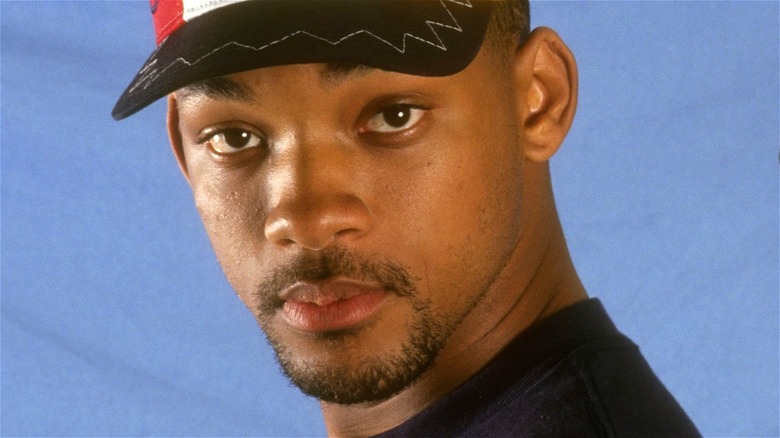 Al Pereira/Getty
Years ago, back before his infamous Oscars slap and legendary movie run in the 1990s and early 2000s, Will Smith was simply known as the guy from "The Fresh Prince of Bel-Air" — a show that not only blasted his career into the Hollywood stratosphere but one that really resonated with people. Like all great things on television though, "The Fresh Prince" had to go and eventually jump the shark. In May 1996, the show lost its TV crown for good after what some would say was a lackluster and often ridiculous final two seasons.
"Anyone who has ever been on a sitcom can tell you the episode in which their show jumped the shark," Smith explained in his 2021 memoir "Will," which talks about the real reason "The Fresh Prince of Bel-Air" ended (via Entertainment Weekly). "Ours was season 5, episode 15, 'Bullets Over Bel-Air,' the one in which I got shot and Carlton started carrying a gun," Smith recalled. "I had successfully fulfilled a promise to myself that I would never get caught in a cycle of deterioration without having the next thing on tap. The show could easily sustain another season; this was my family; I loved them. But a movie career was now a viable option; I was at a crossroads."
Not knowing what to do, Smith decided to turn to someone in the industry that he looked up to as a kid — John Amos, aka James Evans from "Good Times" — after Amos had appeared on "Fresh Prince" as a guest star. The legendary actor wound up giving Smith some life-changing advice based on his own career, which ultimately led to the NBC sitcom's demise.
John Amos told Will Smith to end Fresh Prince on his own terms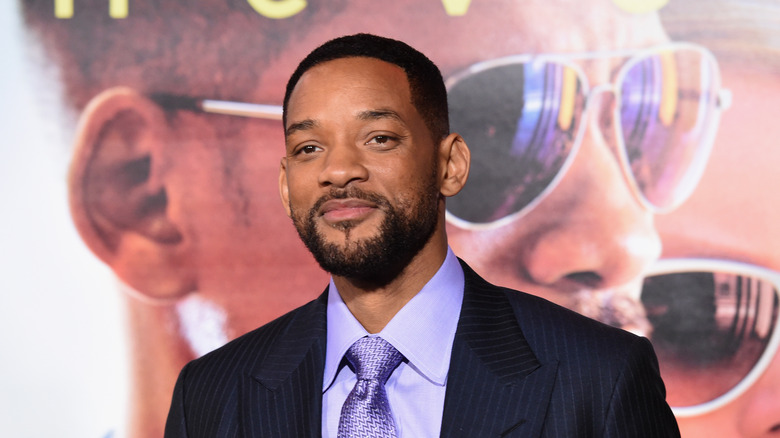 Jason Merritt/term/Getty Images
According to Will Smith's memoir, the "King Richard" star reportedly decided to end things on "The Fresh Prince of Bel-Air" after Season 6 because of a conversation he had with John Amos, who warned Smith about Hollywood's cruel ways of dealing with TV stars. Amos — who was fired from "Good Times" and killed off due to a contract dispute with the show's writers — used his own life as an example.
"None of these execs, or producers, or businesspeople, give a s*** about your family," Smith remembered Amos telling him, per Entertainment Weekly. "Do not let them f*** off all of your hard work and passion," Amos added. "It is your responsibility to make sure these people get to leave this show with some dignity." According to Smith, it was a conversation that ultimately led to a complete turning point in his life. 
"As a fan, I felt insulted and abused by the ['Good Times'] narrative," Smith said. "John's character was unceremoniously killed off, and almost twenty years later, the man himself spoke the word that fit the hole in my heart." The very next week, Smith recalled gathering the "Fresh Prince" cast together and informing them that Season 6 would be their final season and that they should take the next year to make whatever plans or preparations they felt necessary. "I promised them that we would go out with style and grace," Smith remembered. To him, what happened to Amos and his character James Evans all those years ago on "Good Times" was something truly unforgivable, and he explained why in his 2021 memoir "Will."
'The whole s*** was undignified'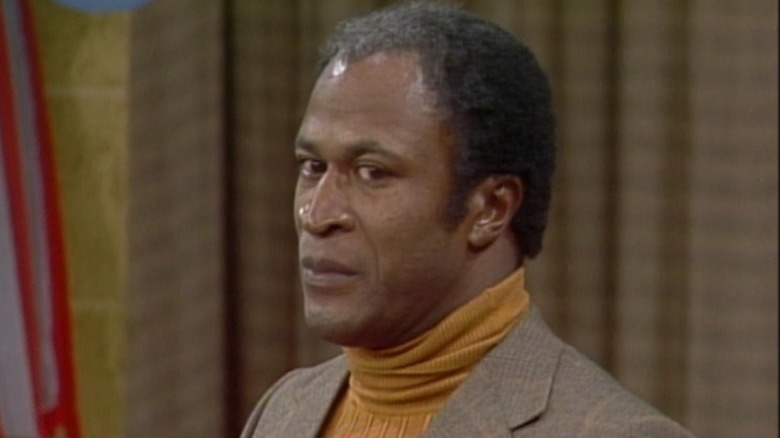 Sony Pictures Television/Peacock
According to Will Smith, seeing and hearing about John Amos' falling out with the "Good Times" showrunners is something that still sticks with him to this day. For those who don't know what happened, Amos had been very vocal about his feelings toward the "Good Times" writers, and how they dealt with things during the years he was on the show. He even went so far as to accuse them of inaccurately portraying Black families living in the United States.
"Their perception or their idea of what a Black family would be and what a Black father would be was totally different from mine, and mine was steeped in reality," Amos told VladTV in a 2020 interview. He explained that in the end, he had a way of voicing his problems with the "Good Times" script and narratives in ways that weren't deemed "acceptable" to the production staff, and his character James Evans was ultimately killed off as a result. "I was told that my services were no longer needed because I had become a 'disruptive element,'" Amos recalled. 
For Smith, hearing how the entire situation was handled by Amos himself left a life-altering sour taste in his mouth. "The whole s*** was undignified," Smith wrote in his memoir. "I even sensed John's pain, that maybe he had failed his TV family." But while Smith chose to step away from "The Fresh Prince of Bel-Air" as a result, he wasn't gone from the franchise for good. In February 2022, Peacock premiered a new spinoff  — "Bel-Air" starring Jabari Banks — with Smith serving as an executive producer.