Where Is Smallville's Michael Rosenbaum Today?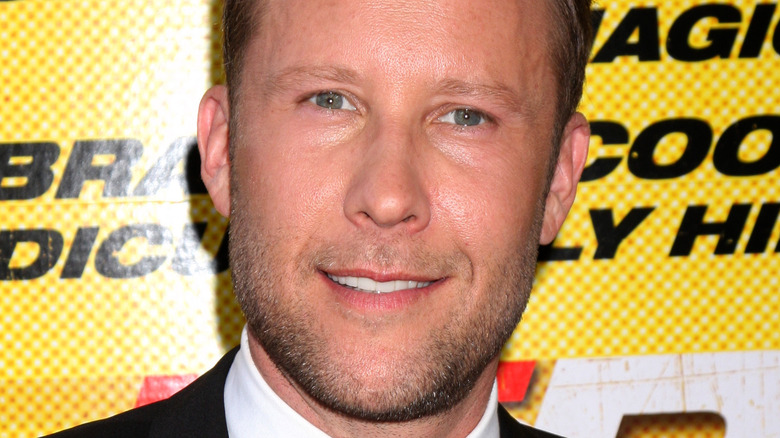 Kathy Hutchins/Shutterstock
Previously on "Smallville," Clark Kent (Tom Welling) became the Man of Steel, and Lex Luthor (Michael Rosenbaum) was elected president of the United States! It sounds like the logline for a cliffhanger, not a series finale. Unfortunately, the show dedicated to telling the story of young Clark's journey to becoming Superman ended after 10 years.
While Welling is certainly the straw that stirs the drink on a well-crafted ensemble piece, Rosenbaum is an integral part of the show, and his absence is sorely felt in Seasons 8, 9 and 10. Besides being a fine actor, Rosenbaum has an on-screen and off-screen charisma no one can deny. Part of the reason the dynamic between Clark and Lex works so well is because viewers want the guys to end up as friends, and that's in large part thanks to a mixture of Rosenbaum's charm and Lex's temerity.
Fortunately, friendship does happen for Rosenbaum and Welling in real life, but Superman and Lex Luthor will always be at odds. "So, what's the deal with Michael Rosenbaum?" Try to hear the question in Jerry Seinfeld's whiniest but most heartfelt tone of voice. Where is Michael Rosenbaum today? The answer may surprise fans, but his incredible journey is sparking new life into "Smallville."
Rosenbaum helms the Talk Ville podcast
Barry Brecheisen/Getty Images
After his departure from "Smallville," Michael appears in the television shows "Breaking In" and "Impastor." Arguably, Rosenbaum's role in "Guardians of the Galaxy Vol. 2" remains his most intriguing credit, even if you can't see his face. However, Rosenbaum's breakthrough comes when he ventures into podcasting.
The "Inside of you with Michael Rosenbaum" podcast presents a witty, relaxed atmosphere that Rosenbaum uses to interview celebrity guests. The show feels more like a couple of friends shooting the breeze, and it's that approachability Michael possesses that makes the podcast so interesting. But why should Superman fans be so excited about Michael's podcasting adventures? Well, the band's back together again: Rosenbaum and Welling are hosting a new podcast dedicated to all things "Smallville."
The podcast is aptly named "Talk Ville." Each week, the guys watch an episode of the show, and they offer their behind-the-scenes memories of a television program that endears itself to so many superhero fans. Hopefully, the "Smallville" animated series isn't as far off as Krypton, but until then, fans can stop by each week and listen to Michael and Tom reminisce about the good old days.