Smallville Animated Series - What We Know So Far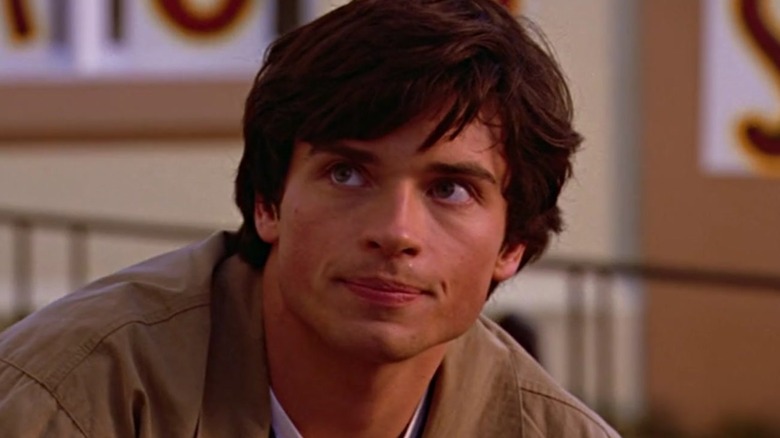 The CW
Clark Kent is officially returning to "Smallville." The beloved series' original star Tom Welling confirmed he and his former co-star Michael Rosenbaum (who played Clark's friend-turned-nemesis Lex Luthor) are developing an animated continuation of their characters' stories.
"Michael Rosenbaum and I are actually working on an animated series to bring those characters back to life, and use as many of the original cast members as possible," Welling revealed in a Cameo message. "Don't tell anybody, though. It's a secret, we're still working on it."
"Smallville," which ran from 2001 to 2011 on The CW (known as The WB at the time) for a whopping 10 seasons, told Superman's origin story as a young man growing up in Smallville, Kansas. While Clark never donned the iconic Superman costume until the very last episode, "Smallville" established his relationships with well-known DC characters like Lex and Lois Lane in-depth. 
Now that a sequel series is officially in the works, let's break down everything there is to know about it.
When is the release date of the Smallville animated series?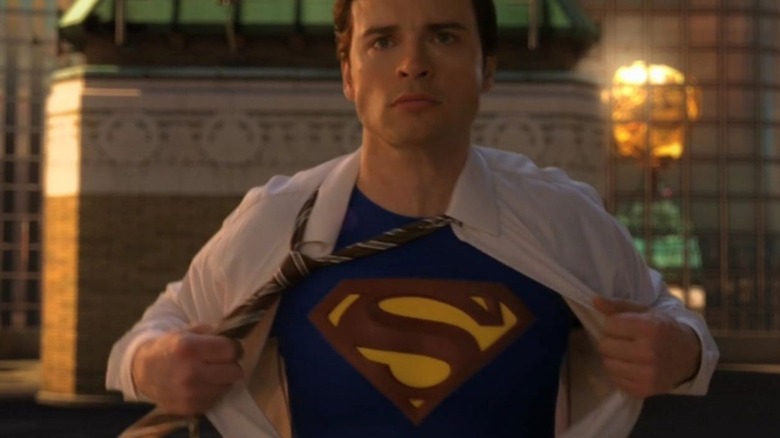 The CW
Since Welling mentioned in his Cameo video that he and Rosenbaum are still figuring out the logistics of an animated series and recruiting original cast members to reprise their roles, it seems unlikely that the "Smallville" animated series will premiere before 2022 at the absolute earliest. However, The CW also seems committed to making this reboot happen. According to an anonymous report to Giant Freakin Robot from March 2021, the TV network has been involved in early discussions about the "Smallville" revival.
Welling previously reprised his role as Clark for the CW Arrowverse crossover event "Crisis on Infinite Earths" in 2019, and even if fans have to wait a while to see the animated reboot, he's open to appearing as Superman in other projects — especially alongside Robert Pattinson's Batman. "My buddy Rob Pattinson, he is going to be the new Batman," Welling said in a March 2021 interview with YouTuber Ernesto de Cuadros. "It would be fun to be the Superman that shows up in his movie, just because he is a friend of mine."
Who is in the cast of the Smallville animated series?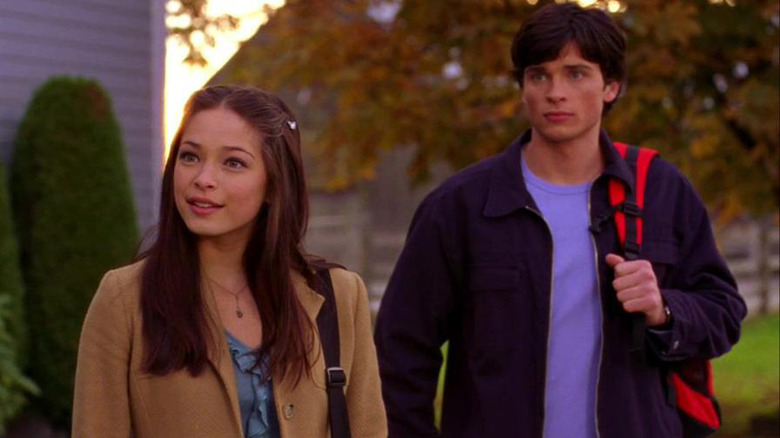 The CW
Since Welling and Rosenbaum are leading the charge to resurrect "Smallville," expect to see them reprise their roles as Clark and Lex. The two former friends had grown into foes by the end of the original series, so watching them continue to navigate their charged relationship will definitely play a key role in any future "Smallville" stories. Expect Clark's love interests, Lois Lane (Erica Durance) and Lana Lang (Kristin Kreuk), to return as well — although whether they'll be voiced by their original actresses remains to be seen. 
Durance previously reprised her role as Lois in "Crisis on Infinite Earths," so her return feels like a safe bet. Also eligible to return are Annette O'Toole and John Schneider, who played Clark's parents Martha and Jonathan. One cast member who probably won't be back? Allison Mack as Chloe Sullivan. The actress was involved in the NXIVM cult, and was arrested on charges of sex trafficking and forced labor conspiracy in 2018.
What is the plot of the Smallville animated series?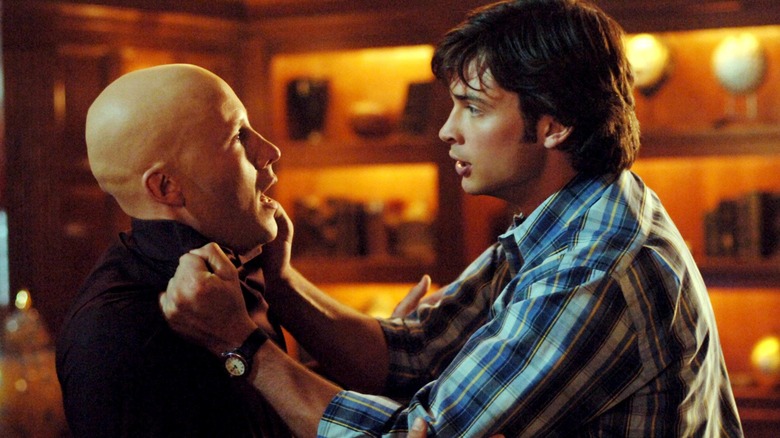 The CW
The original "Smallville" ended with Clark embracing his iconic superhero persona, and "Crisis on Infinite Earths" provided some updates on where the character ended up. By 2019, Clark had given up his superpowers in order to live a normal life with Lois on his family farm. Oh, and Lex is now the President of the United States.
Of course, a "Smallville" revival would require Clark to somehow regain his superpowers, which were so far gone that he was able to hold kryptonite without any side effects. Perhaps a new threat will require him to strike a deal with a new superpowered friend or foe in order to save the universe from destruction yet again.
Whatever the case, it will be exciting to see how the revival's animated format will draw inspiration from the original DC comics and put a new spin on the "Smallville" characters we all know and love.