Michael Rosenbaum Talks About His Guardians Of The Galaxy Vol. 2 Role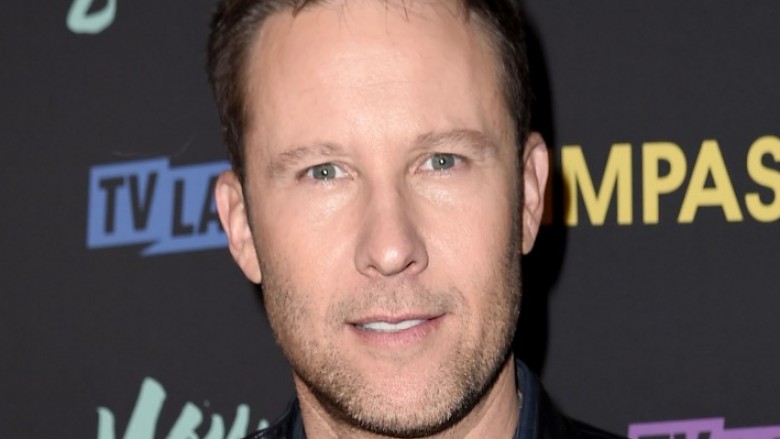 Getty Images
Fans have been in a tizzy since it was announced that Smallville star Michael Rosenbaum would be playing a "key role" in Guardians of the Galaxy Vol. 2, with many scrambling to find out what part Lex Luthor could play in the film's otherworldly plot.
Rosenbaum revealed a few more details about his role at the red carpet premiere for the movie Wednesday night, and, although he wouldn't say who he is playing, he did pump us up to see the final product.
"I can't really say the role I'm playing because James [Gunn] swore me to secrecy," he told Marvel's reporter. "It's with [Sylvester] Stallone. It's an important role. I'm not allowed to say anything other than that."
The actor did say that, while he won't reveal what he looks like in the part, he didn't have to shave his head again, which he was definitely a fan of. Even though he kept mum on specific details, Rosenbaum also espoused a lot of enthusiasm for the film, saying, "I can't wait to see it... I've been waiting a year to be able to say something. So it's really exciting."
Watch Rosenbaum's comments around the 55-minute mark in the video.
Rosenbaum revealed on Twitter before the first film came out that he had read for the role of Star-Lord with Gunn, and although he ended up losing out to Chris Pratt, it seems his performance was good enough to get him called back for the sequel.
While we still don't know much about his role, we do know who Stallone plays, which could offer a hint. We'll find out for sure when the movie is released on May 5. For now, check out some other actors who were almost cast as a member of the team.