The Big Bang Theory's Jim Parsons Weighs In On Being Typecast Post-Sheldon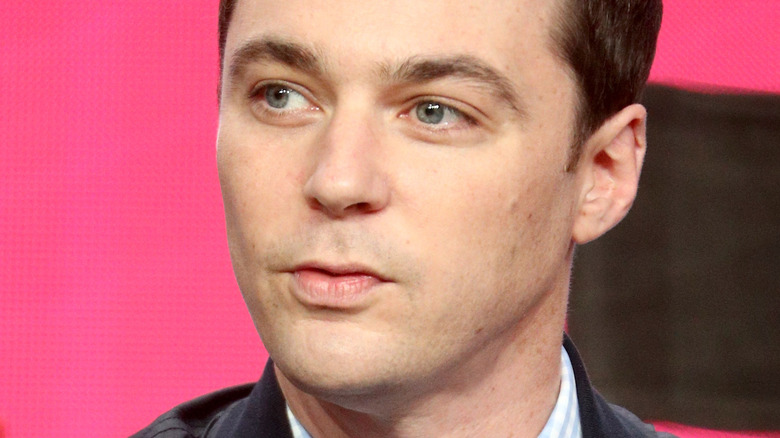 Frederick M. Brown/Getty Images
You might be wondering what happened to Jim Parsons after "The Big Bang Theory" came to an end. As the massively successful sitcom finished back in 2019 (which already seems like an eternity ago), it's a fair question. Parsons, who played the brilliant but socially challenged physicist Sheldon Cooper, spent over a decade on the show, appearing in over 200 episodes. But what has the actor been up to since the show wrapped?
When an actor portrays a character as iconic as Sheldon, it can be hard to escape typecasting. "The Big Bang Theory" lives in syndication now and is pretty much on one channel or another all the time, which doesn't help the situation. Parsons' highest-profile gig since "The Big Bang Theory" has arguably been the CBS spinoff "Young Sheldon," for which he provides voiceovers in character. So, he might not be doing himself any favors in the typecasting department.
He's far from the only star to struggle with typecasting after a successful sitcom stint — has anyone even seen David Schwimmer since "Friends" finished? — but it's not like Parsons is just sitting around playing Dungeons & Dragons, either. He has played a handful of other characters since his time as Sheldon came to an end, yet it seems like he will always struggle to get out of Sheldon's considerable shadow. What does Parsons think about the whole typecasting thing? Read on to find out.
Jim Parsons has accepted his fate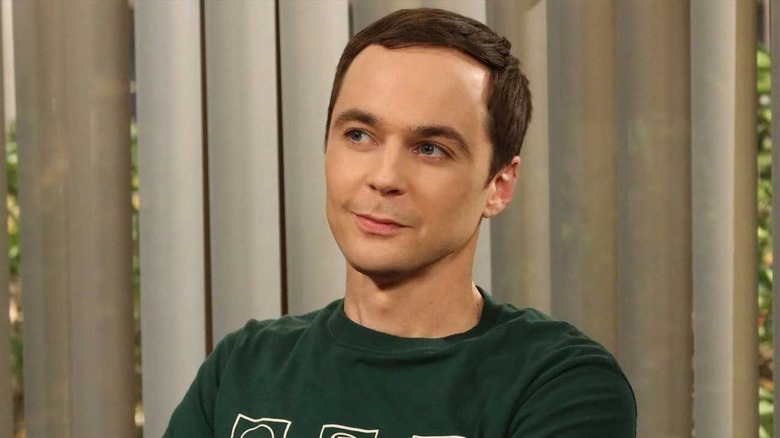 CBS
Rather than fight the association with Sheldon Cooper, Jim Parsons holds no ill-will towards "The Big Bang Theory" and the role that made him famous. Instead, he simply embraces the opportunities he is afforded. "What I realize now, as far as typecasting goes, is that if they want to typecast you, there's really not a lot you can do to stop them," the actor said during an interview with Iris Covet Book. "I was fortunate enough to find a few people who are interested in working with me on other things and taking a journey on projects outside my realm. That's where I've been very fortunate, and I feel so very grateful."
Parsons goes on to explain that he felt that "The Big Bang Theory" had simply run its course and it was time to move on to other things. Notably, his father died at 52 years old, and Parsons realized he would be 47 after the twelfth season of the show. Life is short. This point of view makes it clear why the actor was ready to try new things, regardless of typecasting. And he didn't exactly run away from Sheldon Cooper, either, hence the ongoing gig on "Young Sheldon," which is also a big hit and already in syndication itself.
Any time a star is born there's a chance they'll be re-born down the line, so who knows what the future will hold for Parsons? Hollywood is a strange place where anything can happen, so he might not be seen as Sheldon forever.