Young Sheldon Has An Intimate Connection To Jim Parsons' Life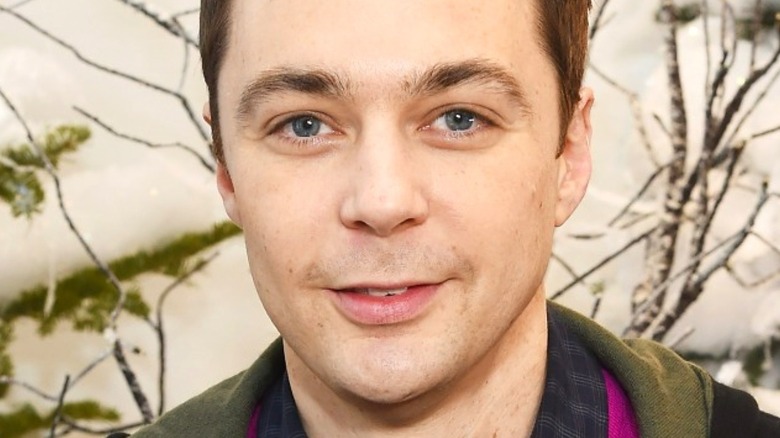 Michael Kovac/Getty Images
When "The Big Bang Theory" left the television scene in 2019 after 12 years on the air, it left behind a massive void. There was nothing quite like it on TV at the time, having amassed a devoted fanbase and achieved a level of mainstream popularity and success that most shows never come close to attaining. Thankfully for those who made watching new episodes a part of their weekly ritual, they wouldn't have to move on from it entirely. The advent of streaming allows them to continue reliving its heyday while "Young Sheldon" builds on its already impressive legacy.
Arriving two years before "Big Bang Theory" wrapped up, "Young Sheldon" tells you exactly what it's about from the title alone. It follows Sheldon Cooper during his time as a kid growing up in Medford, Texas, providing viewers with moments of comedy, drama, tragedy, and triumph along with a laundry list of guest stars. Iain Armitage scored the lead role, taking over for Jim Parsons, who made the character a household name on "The Big Bang Theory." Still, Parsons didn't pass the torch entirely since he's done plenty of voice-over work on the sequel series across its five (and counting) seasons.
As it turns out, narration isn't where Jim Parsons' connection to "Young Sheldon" starts and ends. The program actually connects to his real life in a fascinating way.
Parsons' nephew inspired Young Sheldon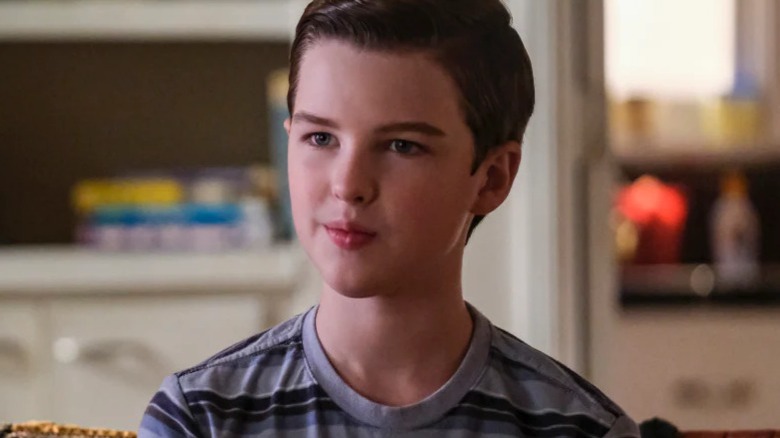 CBS
After "Young Sheldon" passed the 100-episode mark, creators Chuck Lorre and Steven Molaro spoke to The Hollywood Reporter about the show. In doing so, the former revealed how it came together thanks to none other than Jim Parsons. "The beginning was a phone call from Jim Parsons, who sent me a video of his 10-year-old nephew in Texas who is a prodigy — brilliant, extraordinary, off the hook, crazy smart kid," Lorre recalled, going on to explain that the clip led to the idea of a Sheldon Cooper origin show — a project that he wouldn't have gone for without Molaro on board.
Therefore, not only did Iain Armitage have to take on the monumental task of playing a character as iconic as Sheldon Cooper, but he had to do right by Jim Parsons' family at the same time. That's a tall order for any actor, let alone one who hasn't started high school, but according to Parsons himself, Armitage has knocked it out of the park. He told Entertainment Weekly, "It was really moving...It was kind of mind-blowing to see him [Sheldon] brought to life through Iain," adding that his audition tape was beyond impressive, hence why he landed the role out of the numerous tapes they received.
Even though it's forever tethered to "The Big Bang Theory" and Jim Parsons' persona life, "Young Sheldon" more than stands on its own as a television favorite. Thanks to the tireless efforts of Iain Armitage as well as the rest of the cast and crew, expect it to stick around for years to come.