Whatever Happened To Pandaloon After Shark Tank?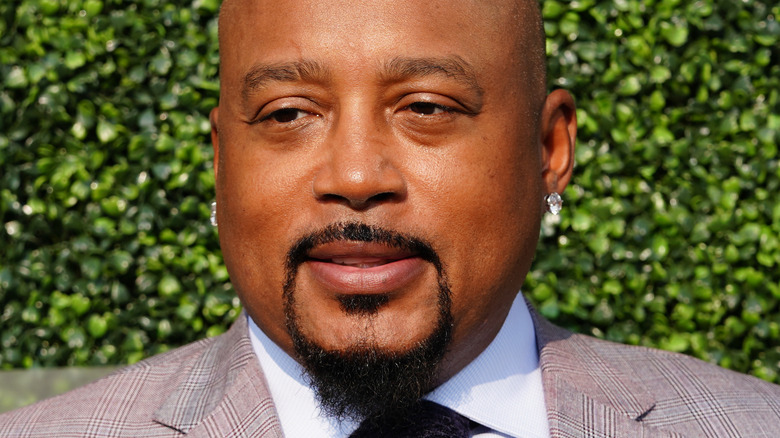 Leonard Zhukovsky/Shutterstock
During its 14 seasons on the air, (with a 15th premiering this month), "Shark Tank" has featured all sorts of products. Some set out to change the world, like the Brightwheel parent-teacher interface software that revolutionizes the way children learn. Others are just for fun, like the Guzzle Buddy wine glass that can attach to a wine bottle.
Pandaloon is definitely in the latter category. For a certain type of dog owner, there's nothing better than dressing up their four-legged pal in an outfit. Pandaloon dials that up to eleven by allowing pet owners to turn their pets into walking teddy bears. The company offers a variety of dog costumes that resemble other animals, like a panda. 
Pandaloon's founder Eugenia Chen appeared on "Shark Tank" Season 9 in January 2018 to pitch her company. She asked for a $60,000 investment in exchange for a 20% stake. Two sharks were interested: Daymond John, and guest shark and Spanx founder Sara Blakely. In the end, Chen accepted John's offer of $60,000 for 35% equity, ten percent of which John agreed to donate to animal charities.
So, how's Pandaloon doing today?
Pandaloon is still the place to go to turn your dog into a panda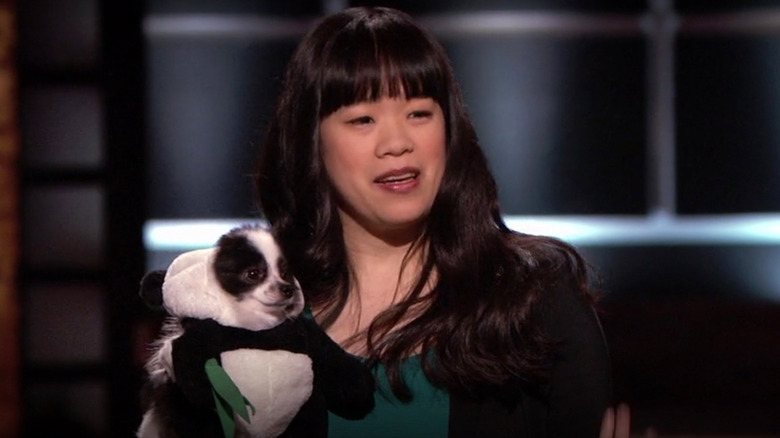 ABC/Hulu
First, a quick rundown on Pandaloon's backstory. "Pandaloon" began as an online store around 2015, and it sold panda-themed gifts. Chen was making $100,000 in annual revenue in the three years before she appeared on "Shark Tank."
Chen made the first pet costume on a lark, then shot a video of it in action with her dog Huxley. When that video went viral, Chen decided to launch the garments as their own product line. She needed the cash infusion to begin manufacturing the pet garments to have them ready in time for Halloween.
Four years later, Pandaloon continues to be in business. Its products are available on its website, as well as on Amazon. Currently, Pandaloon offers nine dog costumes–panda, teddy bear, unicorn, bumblebee, lion, penguin, rabbit, koala, and polar bear–as well as a wide variety of dog harnesses.
So, if you want to turn your dog into another kind of animal, you know where to go.