Whatever Happened To Guzzle Buddy After Shark Tank?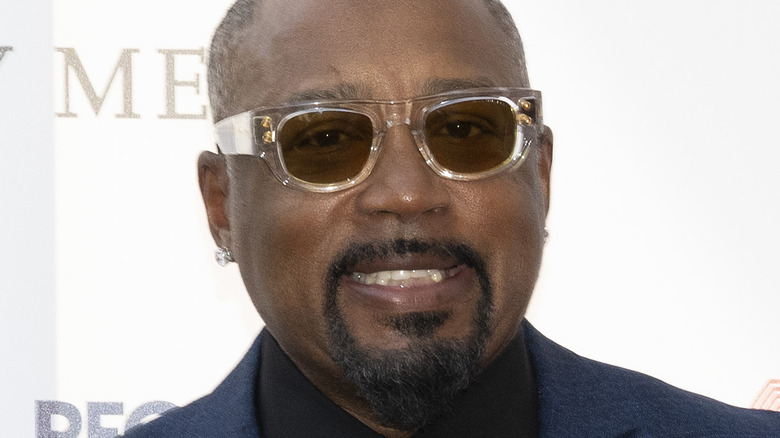 Shahar Azran/Getty Images
Here's the thing about "Shark Tank." For most entrepreneurs, the point of going on the show isn't to make a deal with one of the show's celebrity investors. For any business, giving up a sizable chunk of equity is a risky move. On top of that, most of the deals are actually revised after they've aired -– according to a 2016 survey by Forbes, 73% of the businesses that made deals on "Shark Tank" later changed the terms of the agreement (via Forbes).
No, the real benefit of a "Shark Tank" appearance is the fabled "'Shark Tank' bump." Most businesses enjoy an average sales increase of 250% in the first year after going on the show (via Inc.com). For instance, Fat Shack received over 3000 applications for franchising after their appearance on the show and nearly tripled the amount of locations in less than three years. But an average is an average, and that means not every company benefits. So, it's always fair to wonder how a business is doing years after their "Shark Tank" episode aired.
Entrepreneurs Randy Rothfus and Jennifer Brick-Sullivan appeared on "Shark Tank" in 2018, during the show's ninth season, to pitch their company, Guzzle Buddy. It's a wine glass that attaches to the opening of a wine bottle. While it does supposedly aerate the wine, it's mainly a novelty gift.
Brick-Sullivan got the idea for the company after watching the sitcom "Cougartown," which featured the product as a joke. Brick-Sullivan and Rothfus swooped in, patented the name, and spent a couple years perfecting the design before bringing it to marker.
Rothfus and Brick-Sullivan wanted $400,000 in exchange for 10% equity. They ended up making a deal with Daymond John for 25% equity at the same amount (via The Des Moines Register). That's not one of the most expensive deals on "Shark Tank," but a solid haul nonetheless. So, how's the Guzzle Buddy doing today?
The Guzzle Buddy is still going strong today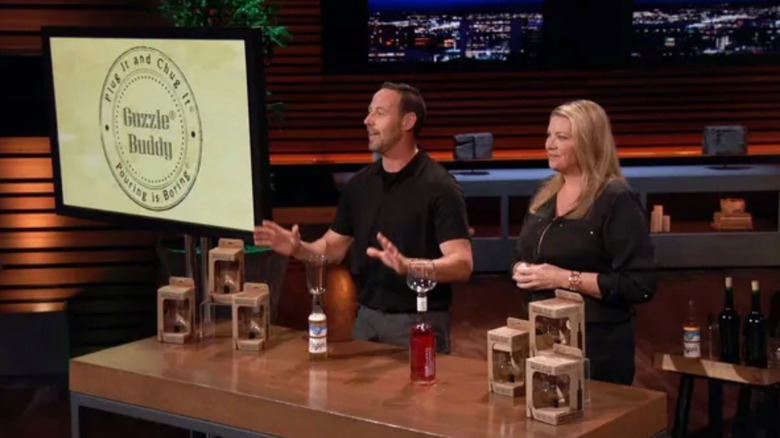 ABC
Guzzle Buddy is one of those 73% of companies that didn't make the deal they agreed to on the show. After their taping ended, Rothfus, Brick-Sullivan, and John decided to walk away from the deal entirely. Even so, that hasn't harmed Guzzle Buddy's prospects
First, the revenue. According to "The Shark Tank Blog," Guzzle buddy did about $1.4 million in revenue in its first ten months of existence. Now, the company brings in about $2 million annually. 
The company had to make some adjustments to make that happen, however. Following their debut on "Shark Tank," several imitators brought similar, cheaper versions of the product to market. In response, Rothfus and Brick-Sullivan lowered the price on their glass variety. They also introduced a plastic model at a lower price point as well.
Since 2018, Guzzle Buddy has expanded its offerings even more. Currently, it offers the Guzzle Buddy Beer Bottle. Customers can now customize their Guzzle Buddies with humorous messages, too (via Seoaves).
Not bad for a product that started as a "Cougartown" joke.