Whatever Happened To Brightwheel After Shark Tank?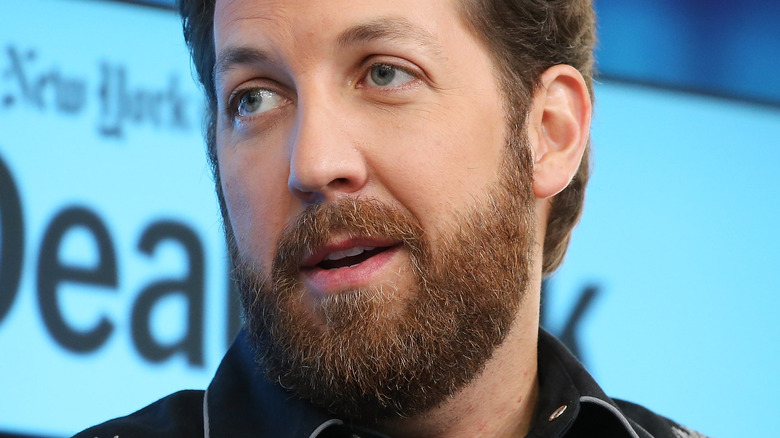 Neilson Barnard/Getty Images
"Shark Tank" has become one of the world's most popular billboards for advertising products. In fact, business magazine Inc. spoke with hundreds of companies who have appeared on "Shark Tank" and learned that often, a company's revenue increased substantially a year after debuting on the show. In some cases, revenue even doubled or tripled, all regardless of whether or not the company walked away from the show with an investment.
One of the more memorable deals on "Shark Tank" was Brightwheel, which was featured on Season 7 (via IMDB). The Brightwheel pitch saw Dave Vasen enter the den of Sharks seeking $400,000 for a 4% stake in his company. Brightwheel acts as software that serves as a hub for both parents and teachers to interact with one another. During the day, teachers can share photos from the classroom and post updates about their students, such as when they take naps or complete certain milestones. The "Shark Tank" hosts were intrigued by the software, which, at the time, was in over 2,500 schools in the United States. After considerable back and forth and conflict between guest Shark Chris Sacca (above) and Mark Cuban, the duo ultimately decided to invest $600,000 into the company together for a shared 6.67% stake.
But did Brightwheel go on to become another "Shark Tank" success story? Let's take a look. 
Brightwheel has become a mainstay in schools
In 2017, not long after its appearance on "Shark Tank," Brightwheel raised another $10 million, which included an investment from the Chan Zuckerberg Initiative, spearheaded by Facebook founder Mark Zuckerberg and his wife Priscilla Chan (via TechCrunch). In a 2018 update on the company, CEO Dave Vasen revealed that the software was being used by 25,000 schools. Though the application was originally free to use, Brightwheel has since shifted to a paid model. With this premium iteration, schools have received additional features such as staff management and two-way messaging. 
Vasen revealed in the same 2018 "Shark Tank" update that the premium version of Brightwheel was a resounding success, and had resulted in over $2 million in sales. In January 2018, Learning Care Group — which now boasts over 1,000 for-profit schools in the United States — announced that it had signed a partnership with Brightwheel to have the software in all their schools. 
The all-purpose school management service doesn't appear to be cumbersome bloatware either. Parents on a subreddit dedicated to toddlers have expressed their love for how Brightwheel keeps them connected to their children during school hours. "Every notification I get makes my work day. I stop whatever I'm doing to watch videos, save photos and review my son's daily activity," wrote u/Reaganonthemoon. 
Despite positive reception from parents, a 2022 Electronic Frontier Foundation report found that apps like Brightwheel sport privacy-compromising features. Since the report, Brightwheel says it has beefed up its security process by adding two-factor authentication to its platform.