Why She-Hulk's Ginger Gonzaga Sold Her Real-Life Wardrobe To The Production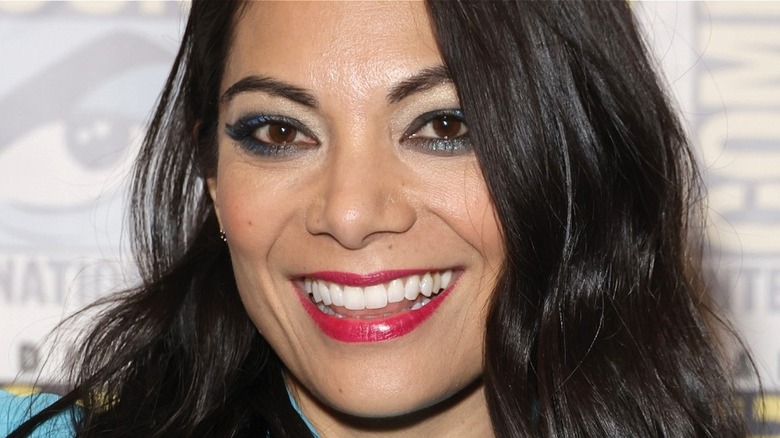 Frazer Harrison/Getty
With the release of her own solo series, Tatiana Maslany's She-Hulk has smashed onto the scene of the Marvel Cinematic Universe, and she's brought her trusty paralegal in tow. "She-Hulk: Attorney at Law" introduces Marvel audiences to Ginger Gonzaga through her portrayal of the cheery Nikki Ramos, Jennifer Walters' best friend and professional partner. An ever-supportive ally, Nikki serves as the voice of reason as Jen struggles both with her newfound identity as a Hulk and her new job defending other metahuman clients. But while Gonzaga has slotted into the role perfectly, there is an interesting behind-the-scenes story regarding the actress that has turned many heads.
It's well-established that plenty of stars across the Marvel Cinematic Universe have committed to their roles in interesting ways, such as how "The Guardians of the Galaxy" star Karen Gillan had to sit through an over-four hour-long makeup application process to play the part of Nebula or how Brie Larson did many of her own daring stunts for the filming of "Captain Marvel." However, Gonzaga's own story of investment in her character is slightly more bizarre, as the actress revealed to The Hollywood Reporter that she actually sold the bulk of her own real-life clothes to the "She-Hulk: Attorney at Law" team. As it turns out, the star had a very interesting reason for doing so.
Gonzaga and the team collaborated on Nikki's style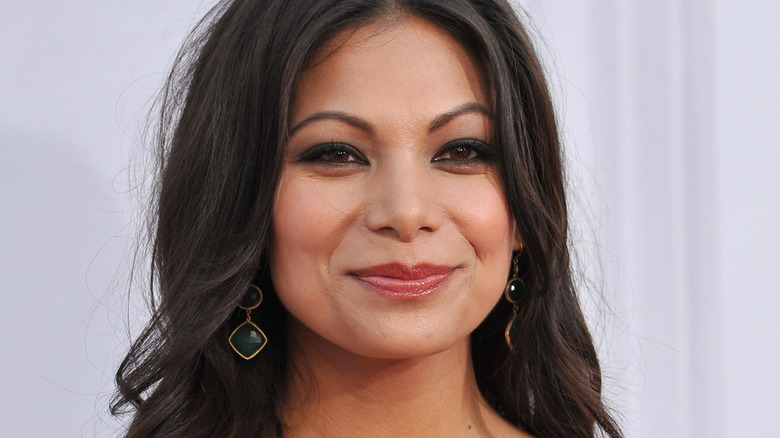 Jaguar PS/Shutterstock
Devoted fans might notice that Nikki's style preferences in "She-Hulk: Attorney at Law" directly mirror those of Ginger Gonzaga herself. That's no coincidence, as the actress was directly involved in the costume design process for the character. "I was like, 'Listen, if I'm gonna be in an office, Nikki's gonna look rad and her makeup's gonna be really cool and show how free she is," Gonzaga said in an interview with Total Film. "She doesn't really pay attention to any office rules. She's like, 'My boss can't tell me not to wear glitter makeup."
As it turns out, the best way to achieve Gonzaga's vision was for the creative team to simply purchase a bunch of the actress's own personal clothes, which she willingly parted with. The MCU star also said that she worked extensively with her hair stylist and makeup artist to get the look she felt was right for the character. "It was an honor to be really collaborative with these artists and to have them understand how important it is to me," she told The Hollywood Reporter.
Gonzaga's personal investment in Nikki's style also lines up with what the star said in the interview about her Marvel casting process. According to the actress, the creative team for "She-Hulk: Attorney at Law" rewrote the character of Nikki specifically for her. "They had a character, but they allowed it to have a lot of Ginger as Nikki," she said.
The team didn't get to decide the wardrobe for every character
While Ginger Gonzaga may have gotten a major say in how her character of Nikki ended up looking throughout "She-Hulk: Attorney at Law," the cast and crew weren't granted the same creative freedom for every character in the show. As was first revealed in a trailer prior to the series' premiere on Disney+, "She-Hulk: Attorney at Law" sees Charlie Cox reprise his MCU role as Daredevil. However, fans immediately noticed that the Man Without Fear is looking a little different from his days on Netflix. Rather than the blood-red suit the hero sports across most of his own show, he appears in a new yellow-and-red outfit akin to one of the character's classic looks in the comics.
As it turns out, the "She-Hulk Attorney at Law" team had no creative control over Matt Murdock's new getup and it was, instead, an executive decision from the higher-ups at Marvel Studios. "The one thing that I didn't have control of was the suit," series co-creator Jessica Gao told Lifehacker Australia. "They knew exactly what they wanted the suit to look like."
Still, while the cast and crew for She-Hulk's bold debut may not have gotten complete control over everyone's appearance, you would be hard-pressed to find a character on the show who isn't looking stylish, whether they're offering up legal advice or taking down criminals.