Tatiana Maslany Has Big Plans For She-Hulk's MCU Future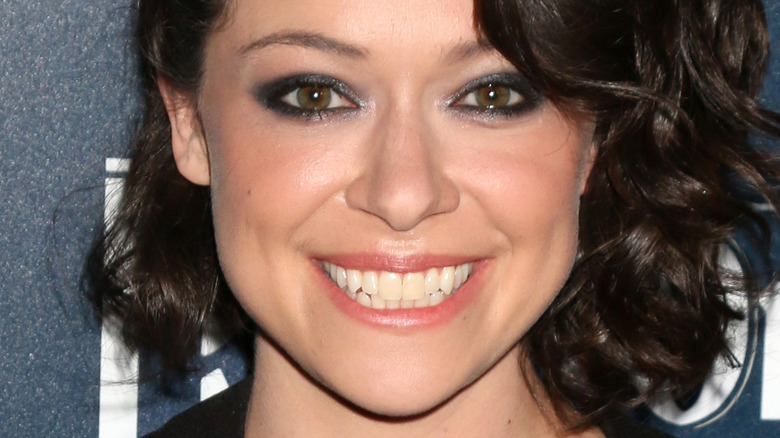 Kathy Hutchins/Shutterstock
"She-Hulk: Attorney at Law" is the next big thing in the Marvel Cinematic Universe. Although the character may not be quite as literally big as fans were hoping (via Distractify), there's no denying that the upcoming Disney+ series seems destined to make quite a splash when it premieres.
Tatiana Maslany, who stars as the jolly green giantess, is making her Marvel Cinematic Universe debut near the end of Phase 4, with only one project standing between her and the true endcap, "Black Panther: Wakanda Forever." With no official follow-up yet slated for her character, fans are left to wonder what the future of Jennifer Walters (aka She-Hulk) is going to be once the first season of the series concludes on October 13. Fans aren't alone in this line of questioning, either. 
Of course, interviewers are always keen to unveil any piece of gossip on the blank spaces in Marvel's Phase 6 schedule. Sometimes, those interviewers choose to cut out the middleman by asking the performers if certain potential properties would intrigue them. In this way, Maslany was asked to comment on a potential A-Force feature. Here's what she had to say. 
Tatiana Maslany is all in for an A-Force project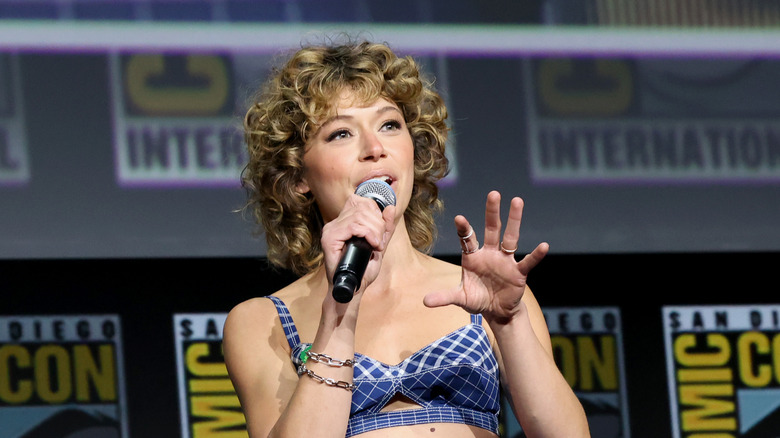 Jesse Grant/Getty Images
During an interview for Fuera De Foco at San Diego Comic-Con, Gaby Meza asked Tatiana Maslany if she would be interested in portraying She-Hulk in a cinematic adaptation of the A-Force. In Marvel Comics, the A-Force is an all-woman team regularly led by She-Hulk herself. In response, Maslany said, "Yes. Yes. Yes ... Kevin? Where's Kevin? Kevin? Hire me." Of course, Maslany's playful pleas for a job were directed toward Marvel Studios President Kevin Feige, a man who was almost certainly only a few steps away on the same red carpet. 
So, what is the likelihood that an A-Force project led by Maslany ever actually happens? Although we're sure that legions of fans would love to see this come to fruition, it's important to note that this is merely Maslany's enthusiastic response to a reporter theorizing about a potential project and not any firm confirmation of anything. While it certainly seems probable that Feige and the rest of the Marvel Studios team have future plans for She-Hulk in the MCU, it also seems likely that any further appearances will be dictated by the success of the as-yet-unreleased Disney+ series. 
"She-Hulk: Attorney at Law" premieres on Disney+ on August 18.