Big Sky Season 3 - What We Know So Far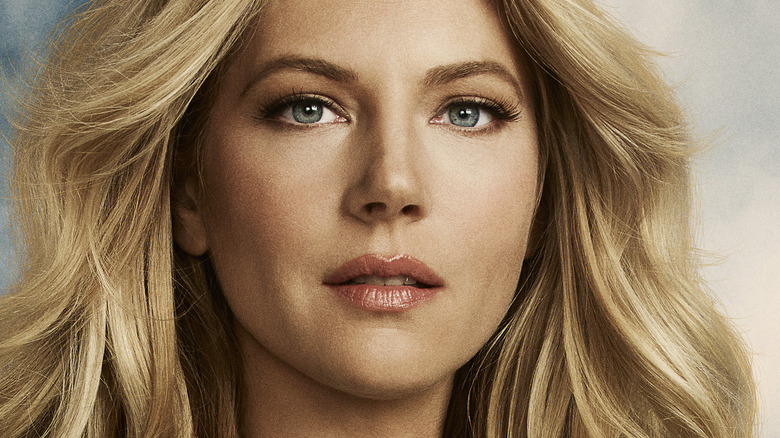 ABC/Frank Ockenfels
Combine a skosh of "Twin Peaks" with a twist of humor and all of the pathos and action of a police procedural and you get ABC's "Big Sky." The series focuses on Undersheriff Jenny Hoyt (Katheryn Winnick), a deputy detective who often finds herself chasing cases off the books. Her partner, Cassie Dewell (Kylie Bunbury), is a private detective and former partner of Jenny's ex-husband, Cody (Ryan Phillippe), who's also a private detective. The fact that Cassie and Cody were also once an item added a bit of tension to the show's first season.
Each installment of "Big Sky" thus far has presented a different case for Cassie and Jenny to work on. During Season 1, they find themselves trying to resolve multiple kidnappings of young women which have taken place along a deserted stretch of Montana highway. They think the perpetrator is a fearsome truck driver named Ronald Pergman (Brian Geraghty). While Cassie and Jenny manage to get enough evidence on Pergman, he escapes at the end of Season 1, a conclusion fans of the show found to be underwhelming. Season 2 centers around a manhunt for Pergman who is being aided by the mysterious and powerful Kleinsasser family, a group of ranchers who own a lot of Montana land. Jenny rejoins the police force and also finds herself tangled up in a drug trafficking group called The Syndicate.
What fresh twists will the third season of "Big Sky" offer up to its viewers? Here's what we know so far.
Who is starring in Big Sky Season 3?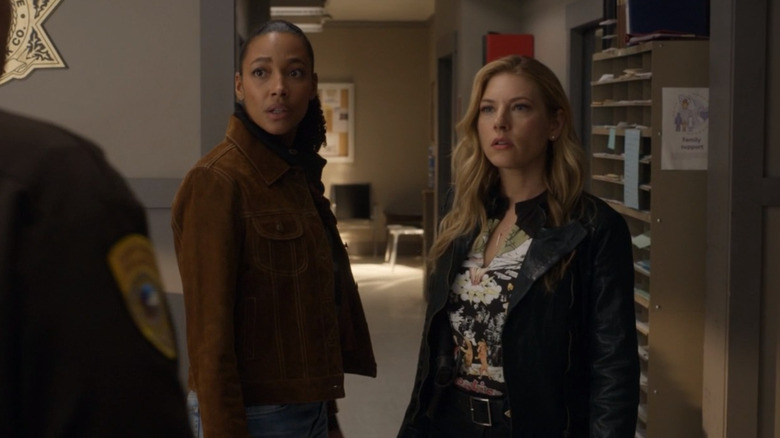 ABC
Since Season 1 and Season 2 were fairly anthologized experiences, it's perhaps unsurprising that there's been a bunch of casting shakeups announced ahead of Season 3's debut. First of all, Deadline reports that country legend and actress Reba McEntire will join the cast for Season 3 as Sunny Brick, who owns Sunny Day Excursions. Brick's company specializes in providing high-end camping experiences for the wealthy. Unfortunately for Sunny, her company has a long history of customers going missing while visiting their campground. Rex Lin will play Sunny's husband, Buck.
Deadline also has announced that Jensen Ackles will take on a regular role this season, returning as Sheriff Beau Arlen, who was introduced during the Season 2 finale and is temporarily acting as Jenny's boss. Jamie-Lynn Sigler will also be returning as Tonya, a waitress who hires Cassie and Jenny to help her find her missing boyfriend at the end of Season 2. Deadline added that J. Anthony Pena has been bumped up from recurring to regular status as Jenny's police partner Poppernak, and Rosanna Arquette will join the show as Jenny's mother, Virginia "Gigi" Cessna. Luke Mitchell, Seth Gabel, Henry Ian Cusick, Anirudh Pisharody, and Madalyn Horcher will also be appear during Season 3 in supporting roles.
What's the release date of Big Sky Season 3?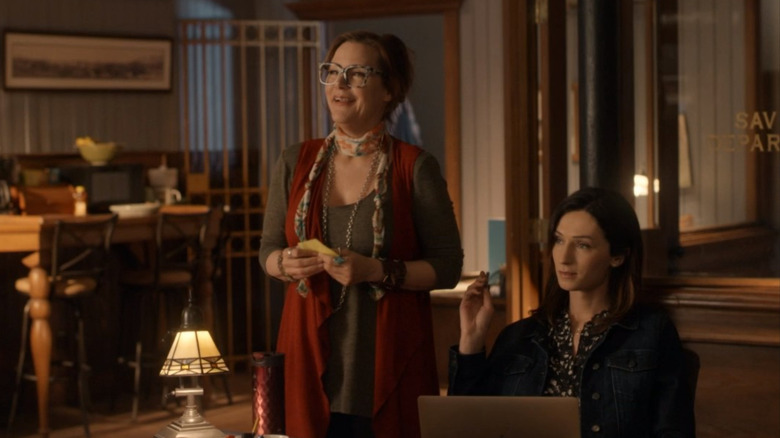 ABC
Per a press release from ABC, "Big Sky" is going to be moving from its cozy Thursday at 10 p.m. timeslot to Wednesday nights at the same time. That means the show will follow a group of the network's sitcom heavy hitters: "The Conners," "The Goldbergs," "Abbott Elementary" (which is moving from Tuesdays to Wednesdays), and "Home Economics." The show is slated for a September 21 season premiere. 
"Big Sky" has been a reliable draw for ABC, though it's not had a steady timeslot since its 2020 debut. It debuted on Tuesdays nights for its freshman year, where it followed "The Bachelorette," then it was moved to Thursdays, where it followed up ratings juggernauts "Grey's Anatomy" and "Station 19." TVLine reports that in the latter timeslot it's been able to pull in numbers generally within the ballpark of 2.3 million viewers and has remained fairly steady over each installment. Will fans be willing to follow the show to another night? 
Is there a trailer for Big Sky Season 3?
ABC released a teaser trailer for "Big Sky" Season 3 on August 4. As you can see, it definitely hints that something fishy and dangerous is up with Sunny Brick's camping grounds, and teases that Sunny knows a little too much about the murders happening on her property.
There's no official word as to what Season 3 will be about, but Season 2 left a lot of plotlines dangling regarding The Syndicate, and the possibility that they might target Cassie still lingers in the air. During the Season 2 finale, Jenny and Beau met and sparked, and Jenny learned that Kate Garza is still alive. Naturally, much of Season 3 will likely be taken up by the mystery of Sunny's campground, but it's quite possible that The Syndicate may strike at any time, which leaves both women in a vulnerable spot. Fans of the show know one thing by now, however — in the world of "Big Sky," nothing is truly predictable.