Why Jenny From Big Sky Looks So Familiar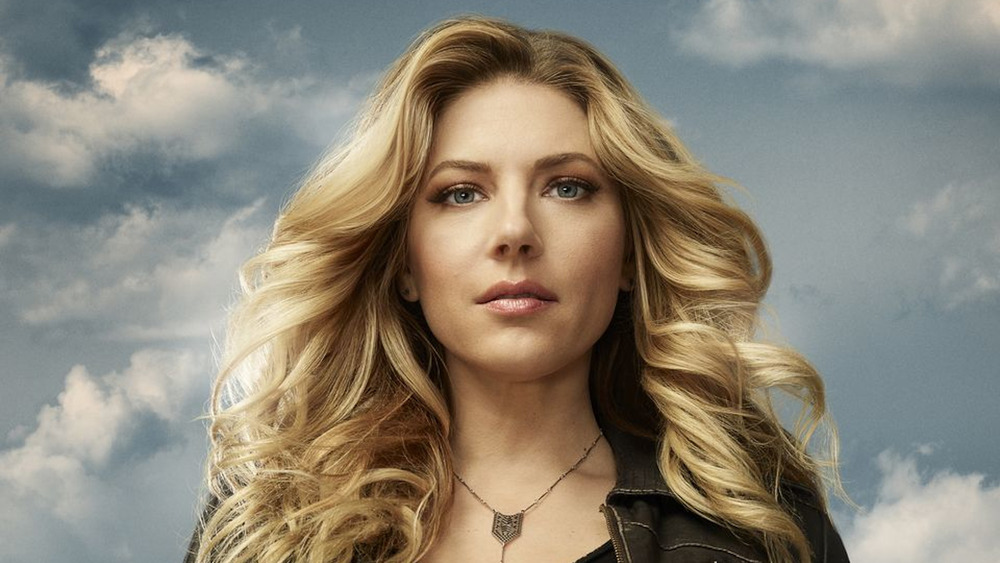 ABC
The latest show in the extensive repertoire of David E. Kelley, who created the likes of The Practice, Ally McBeal, Big Little Lies and many others, is scheduled to make its debut November 17 on ABC. Big Sky stars Ryan Phillippe as private detective Cody Hoyt. Hoyt teams up with his partner, Cassie Dewell, and his estranged wife, Jenny Hoyt, to solve a series of kidnappings in remote Montana.
Phillipe you know as a former teen idol from the likes of Cruel Intentions, Gosford Park, and Crash, as well as the USA series Shooter. You may also know him as Reese Witherspoon's ex-husband. Cassie Dewell is played by TV fixture Kylie Bunbury, who had a big role on the Stephen King adaptation Under the Dome, starred on the baseball drama Pitch, and played one of the main characters in the 2020 adaptation of Brave New World.
But Jenny Hoyt might be a little trickier to place, and that's understandable. She's played by Katheryn Winnick, whose biggest roles have been on series set in locations pretty far removed from Montana's big sky country.
Katheryn Winnick is fan-favorite shield maiden Lagertha on Vikings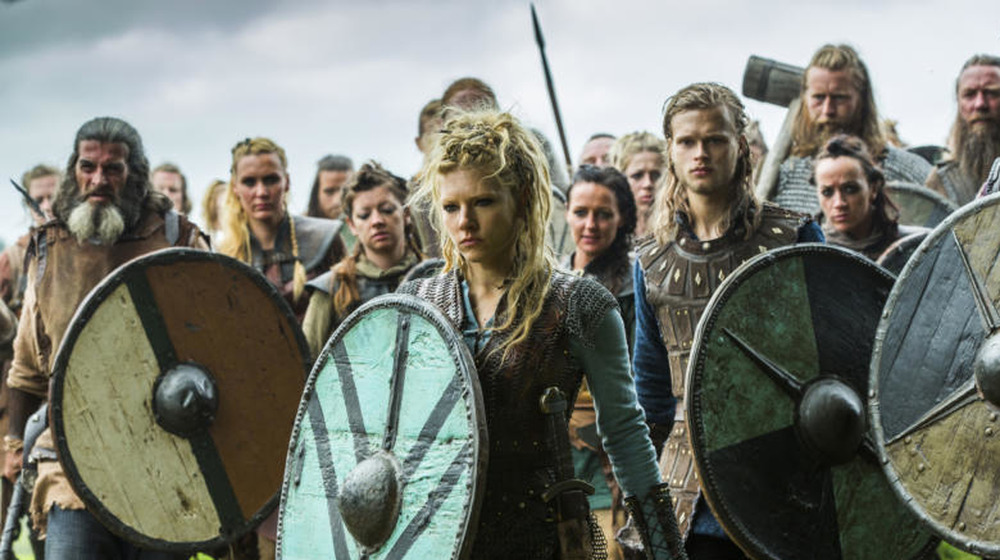 History/MGM Television
Winnick plays the shield maiden Lagertha on the historical drama Vikings, a role she's held since the ratings giant debuted in 2013. A fierce warrior, Lagertha is equally comfortable fighting enemies on foreign raids as she is seducing rival Jarls for power in her largely patriarchal Scandinavian homeland.
Though she begins the series as the wife of the Viking warrior Ragnar Lothbrok (Travis Fimmel), by its second season she leaves him and begins to amass power of her own — first an earldom, then a kingdom. Her journey throughout the course of the show is one filled with betrayals and bodies, but more often than not she emerges the victor in these struggles. Heck — she's one of the few warriors from season 1 who made it all the way to the final run.
Winnick has been one of the constants on the series. Whether Lagertha is wielding sword and shield on the battlefield or navigating the complicated and no-less-bloody power struggles in the halls of rulers behind the scenes, Vikings is always just as much her story, if not moreso, than any of her male counterparts'. 
Katheryn Winnick appeared on Wu Assassins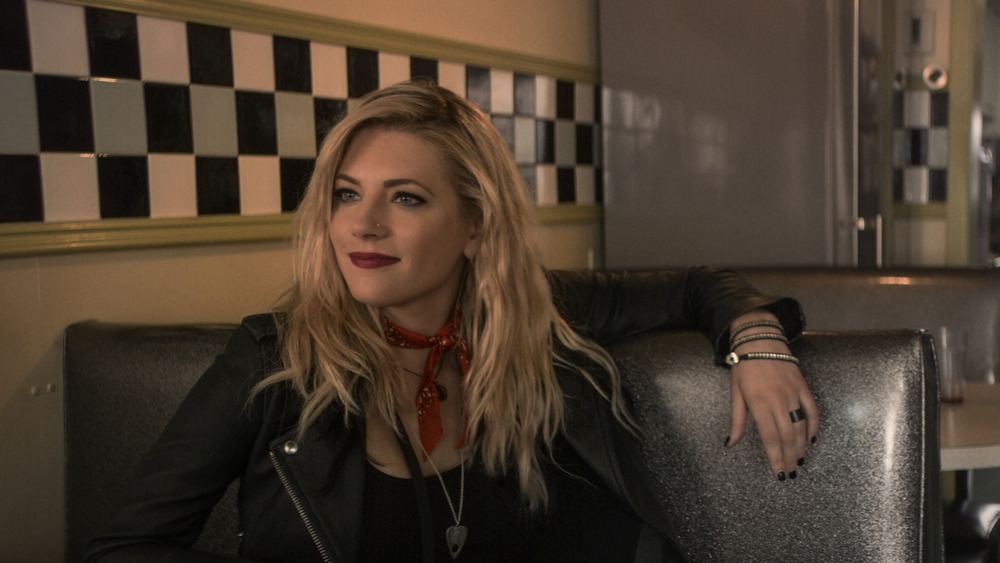 Netflix
Vikings isn't the only action-oriented series on Winnick's résumé. She also had a lead role on Netflix's 2019 series Wu Assassins, which starred Iko Uwais as a chef in San Francisco's Chinatown who acquires magically enhanced martial arts skills. Winnick plays undercover San Francisco Police Department detective Christine "CG" Gavin. Tasked with investigating crime in Chinatown, she finds herself drawn into the series' strange world of supernatural fighting.
Even without enhanced combat abilities, CG is able to hold her own against the regular thugs and henchman of Chinatown's Triad gangs. It's a role to which Winnick is well-suited, as she has been training in the martial arts since the age of seven, and holds black belts in both Taekwondo and karate.
In addition to these leading roles, Winnick had a recurring part on the television series Bones as Booth's (David Boreanaz) war correspondent girlfriend during the show's sixth season. She also guest starred on the likes of Nikita, Person of Interest, Criminal Minds, and Law & Order, so she's been around the network block.
Katheryn Winnick appeared in the neo-noir assassin film Polar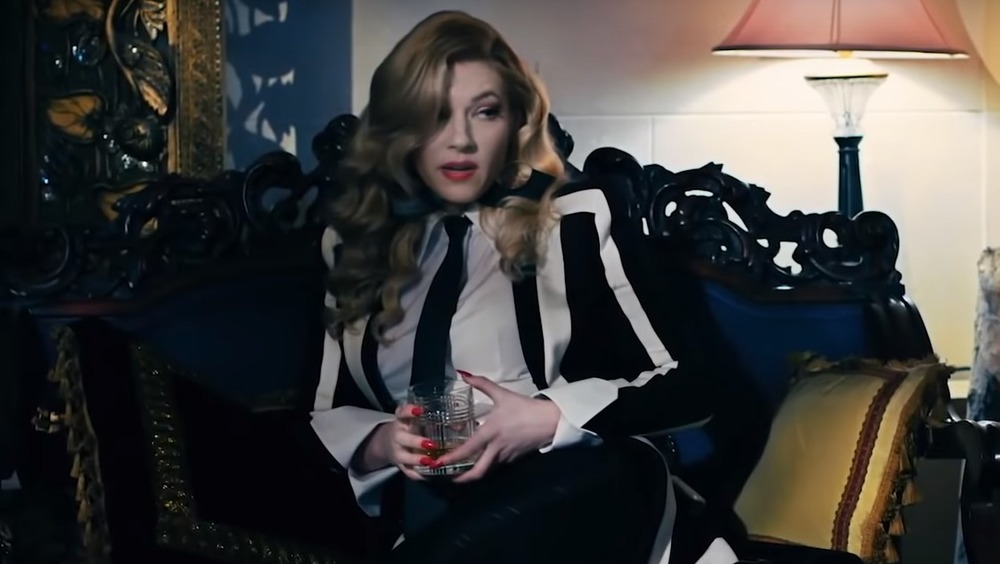 Netflix
In addition to her TV work, Winnick appeared in the 2019 action-thriller Polar, which stars Mads Mikkelsen as Duncan Vizla, an assassin whose retirement plans are thrown for a loop when his old organization tries to kill him. Winnick plays Vivian, an always-sharply dressed handler of assassins whose true loyalties lie with the villainous Mr. Blut (Matt Lucas).
Winnick also starred in the 2013 Roman Coppola comedy A Glimpse Inside the Mind of Charles Swan III alongside Charlie Sheen and Bill Murray, playing the girlfriend who dumps Swan (Sheen) and sends him spiraling. She also appeared in the 2017 film The Dark Tower, playing the ill-fated mother of 11-year-old Jake Chambers (Tom Tayler), and had small parts in Love & Other Drugs, Stand Up Guys, and The Art of the Steal. 
In addition to her upcoming work on Big Sky, Winnick is slated to appear in the Aaron Eckhart and Tommy Lee Jones conspiracy thriller Wander, as well as the Sean Penn-directed Flag Day, which stars Penn, Josh Brolin, and Miles Teller.