Why Fans Were Underwhelmed By The Big Sky Season 1 Finale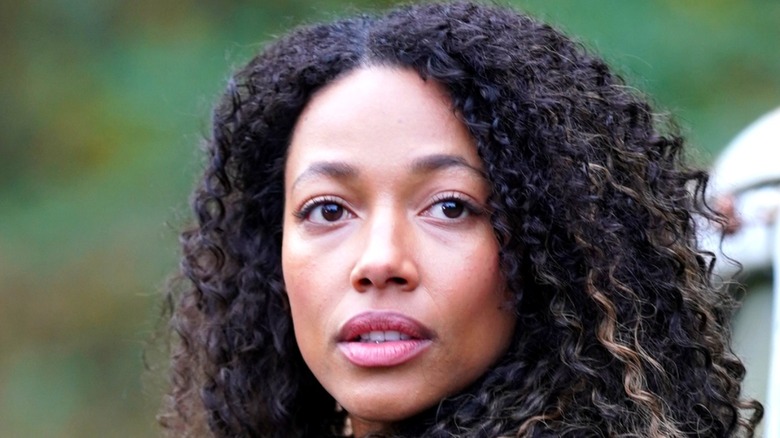 ABC
Spoilers for Season 1 of "Big Sky" below:
After 16 episodes spent keeping fans on their toes, did ABC's freshman crime drama "Big Sky" fail to stick its landing? 
"Big Sky" wasted no time pulling the rug out from under its audience, who tuned in to experienced television creator David E. Kelley's latest project based on the pitch of a crime drama three-hander starring Ryan Phillippe, Kylie Bunbury, and Katheryn Winnick solving a series of disappearances on the open roads and open wilderness of Montana. That version of the show lasted less than an hour, until Phillippe's character, private detective Cody Hoyt, was shot dead in the closing seconds of the premiere. In its new and more permanent form, Bunbury's character, Cassie Dewell – Cody's partner at his agency and his lover — teams up with Winnick's Jenny Hoyt, a former cop who's also Cody's estranged wife, to investigate the kidnappings and find Cody's killer. 
For a show as dedicated to tension and twists as "Big Sky," the last way you want to see fans kick off a discussion of your finale is with a post titled "Well that was underwhelming..." But that was the reaction from a group of fans on Reddit to the Season 1 finale, which aired May 18. Based on the thread, they had a couple of different reasons for thinking so.
Some fans thought Big Sky's finale saw its leads making rookie mistakes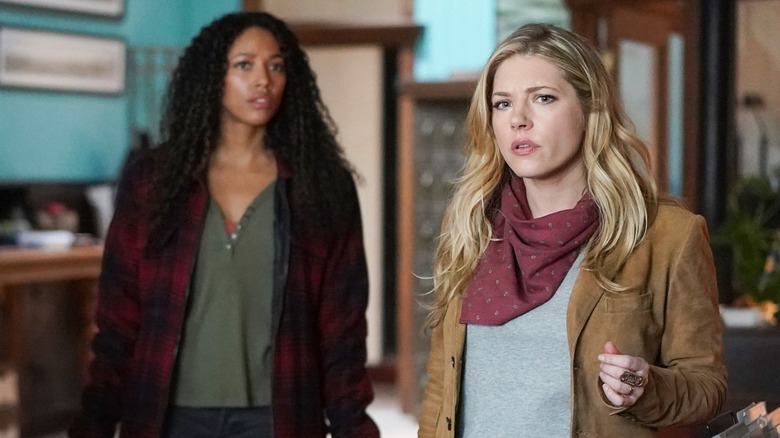 ABC
The original Reddit poster was mostly bothered by how the show chose to resolve its final showdowns. "We all know Jenny isn't going to die, so her getting shot didn't grab me by my pants," wrote u/Tigerlilly382. "I'm also not into this secret organization saving Ronald. I'd buy it more if they were trying to kill Ronald rather than help him escape."
In their replies, fans took issue with the way the protagonists suddenly making some puzzling and out-of-character decisions for little reason other than maintaining the episode's stakes, even when simpler solutions were right there. "I just sat there like, 'Cassie would damn well know to use the radio to call for help,'" wrote u/Ann_Summers. "Instead Cassie is just there, screaming for help? Wtf? And I'm supposed to believe Jenny would yell at the bad guy instead of just shoot him?!"
Others agreed. "Yeah that part bothered me too. She expertly shot the other guy square in the forehead and passes up a free shot on bad guy #2 to yell and get his attention?" wrote u/follyofgrimm.
Big Sky's new villains were hit-or-miss with the audience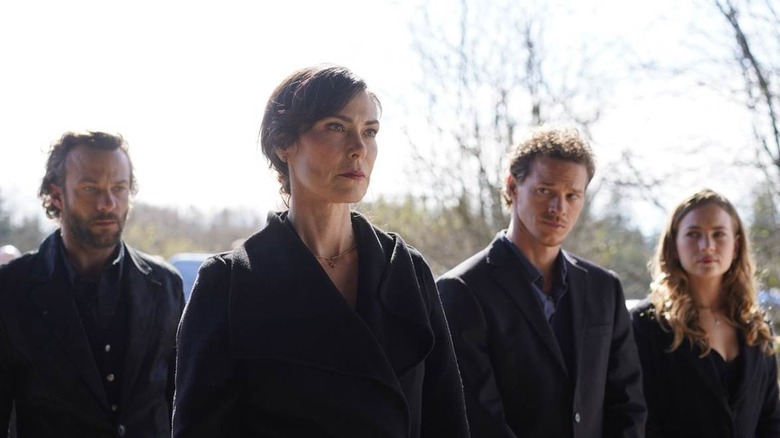 ABC
For some, the frustrations with the finale were laid down earlier in the first season, with decisions about which stories the series was going to focus on. After spending much of the first part of the season concerned with the initial mystery of the missing girls and the trucker and state trooper who were working together to abduct them, "Big Sky" took a turn after its midseason break in the spring, adding to its roster of villains by following not just Ronald (Brian Geraghty), now in hiding and going by Arthur, but also the powerful and devious Kleinsasser family, whose succession battles for the family ranch and control over the county occupy a good chunk of screentime.
"I loved the first half of the show (prior to break). It was good and for the most part surprising," wrote Redditor u/ClearAmphibian. "This second half, I thought was all over the place. The Ronald story was the only compelling thing (though the finale was absurd). The Kleinsasser storyline was the most idiotic thing. Everyone seemed to be doing a parody of a parody of Yellowstone characters."
If the plotline does seem like a bit of a detour, there is perhaps a behind-the-scenes reason for it. According to Deadline, the show was given a back-order of six episodes by ABC partway through its first season, which meant its creators had to fill six more episodes while production was ongoing. 
"Big Sky" will have a chance to win back those fans, however. ABC announced in May that the series would be renewed for its second season.