Pilou Asbæk Teases His Non-Chris Hemsworth Approach To Playing Thor In Twilight Of The Gods - Exclusive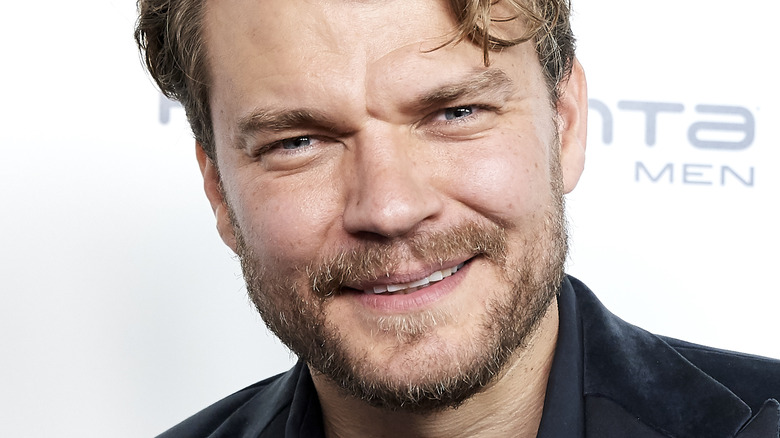 Carlos Alvarez/Getty Images
Although Pilou Asbæk has several high-profile films and TV series to his credit, from Scarlett Johansson's "Lucy" and "Ghost in the Shell" to Matt Damon's "The Great Wall" and Tom Holland's "Uncharted" — as well as a recurring turn as Euron Greyjoy on "Game of Thrones" — even bigger things are ahead for the Danish actor.
Currently, Asbæk stars as the main villain at odds with Sylvester Stallone's superpowered character in the new Prime Video adventure "Samaritan," and he'll return to the comic book genre next year in an unspecified role in DC's "Aquaman and the Lost Kingdom." In addition to a role in the big-screen adaptation of the Stephen King best-seller "Salem's Lot," Asbæk is putting his vocal cords to work in the upcoming animated series "Twilight of the Gods." Asbæk will assume the voice role of Thor, who was realized in the comic book realm by Marvel Comics and came to life in live action in 2011, with Chris Hemsworth starring in the titular role as the Norse God of Thunder.
While Hemsworth has dominated the screen through several "Avengers" chapters and four "Thor" solo films — most recently "Thor: Love and Thunder" — the legend of the character long predates the Marvel Comics and Marvel Studios iteration of the character. As such, Asbæk, who is of Scandinavian heritage, plans on giving a much different take on the character than Hemsworth did in the Marvel Cinematic Universe.
Asbæk's Thor is 'closer to how he was written'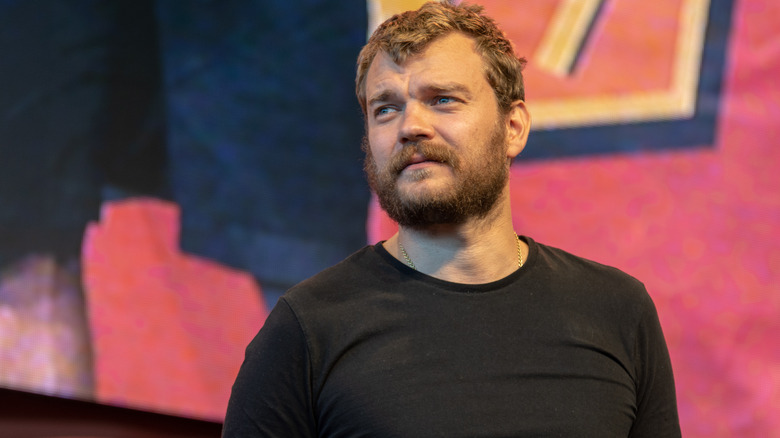 Markus Wissmann/Shutterstock
Produced by Netflix, "Twilight of the Gods" is an anime-style take on Norse mythology executive produced by Zack Snyder and directed by Jay Olivia, who is also directing Snyder's upcoming anime-style prequel series "Army of the Dead: Lost Vegas." The series features the voices of John Noble, Jessica Henwick, Corey Stoll, Lauren Cohan, and Stuart Martin — who starred in the Snyder-produced "Army of the Dead" prequel movie "Army of Thieves."
Paterson Joseph ("Timeless") also stars in "Twilight of the Gods" as the God of Mischief Loki, while Asbæk promised in an exclusive interview with Looper to bring a non-Chris Hemsworth approach to Thor. "Hemsworth is doing incredible work, and I don't want to compare myself to the Thor that he did because it is iconic and fun and spot-on with the character," Asbæk said. "He has found a great voice within Marvel with that character and did incredible work. I got to give it to him."
Perhaps the biggest difference between Hemsworth's and Asbæk's takes on the character is that the MCU actor hails from Australia, while Asbæk is from where the Thor legend originated. "What you have to remember is I am Scandinavian. Thor is my legacy ... It's what I've been raised with in the Nordic countries, in the north of Europe," Asbæk explained. "My Thor is closer to how he was written. He is a brute — impolite, rogue, brutal, and doesn't give a s*** about anyone."
Ironically, Olivia, a veteran storyboard artist, worked on Hemsworth's 2017 God of Thunder chapter "Thor: Ragnarok." The filmmaker's other storyboarding credits include "Ant-Man" and "Deadpool," and he served in the art department for 2017's "Wonder Woman."
The release date for "Twilight of the Gods" has not yet been announced. Meanwhile, Asbæk can be seen in "Samaritan," which is streaming exclusively on Prime Video.