Samaritan Villain Pilou Asbæk On Going Toe-To-Toe With Sylvester Stallone In New Superhero Film - Exclusive Interview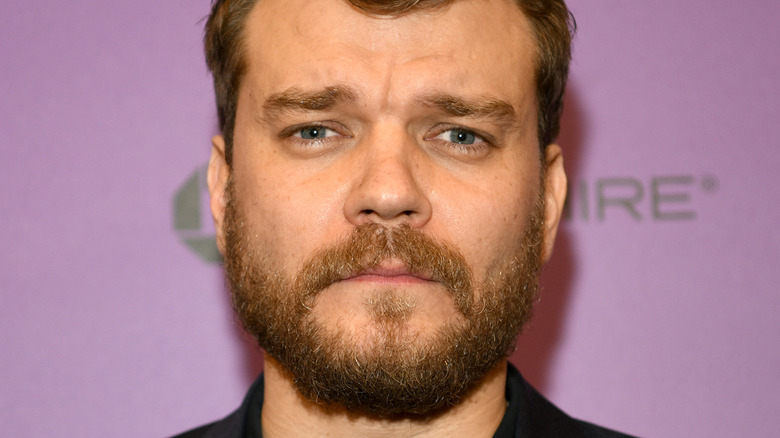 Morgan Lieberman/Getty Images
Since his screen debut in 2008, Danish actor Pilou Asbæk has been in major demand and has appeared in nearly 50 projects, bringing an undeniable presence to every one of his roles. Mostly appearing in Scandinavian films and TV series to start, Asbæk has largely starred in Hollywood productions since 2014, playing opposite the likes of Scarlett Johansson in the sci-fi thrillers "Lucy" and "Ghost in a Shell," Matt Damon in "The Great Wall," Wyatt Russell in "Overlord," and Tom Holland in "Uncharted."
Asbæk has also made huge impressions on TV, beginning with his recurring run as the menacing Euron Greyjoy in the smash series "Game of Thrones." Wrapping up his work on the show in 2019, Asbæk now brings his burning intensity to the gritty superhero adventure "Samaritan," which marks the actor's debut in the genre. New on Prime Video, "Samaritan" stars Sylvester Stallone as Joe Smith, a quiet man earning a modest living as a garbage man in the crime-ridden metropolis of Granite City. He's caught the attention of 13-year-old Sam Clearly (Javon "Wanna" Walton), who is convinced that Joe is really Samaritan. The legend of Samaritan dates back 25 years, when the superhero's brother, Nemesis, turned into his adversary, leading to a confrontation where both were believed to have perished in a fire.
After Sam witnesses an accident involving Joe that no ordinary human could walk away from, Joe admits to having superpowers and begins mentoring the boy. However, Sam is also indebted to Cyrus (Asbæk), a brutal crime lord who is hell-bent on resurrecting the malevolent identity of Nemesis as his gang begins to take control of the city — and only Joe can stop him. In an exclusive interview, Looper sat down with Asbæk to discuss his work in "Samaritan," the feeling of stepping onto set with his iconic co-star Stallone, and the direction he's taking a popular Norse god character in an upcoming animated project.
Giving a new spin to his villain character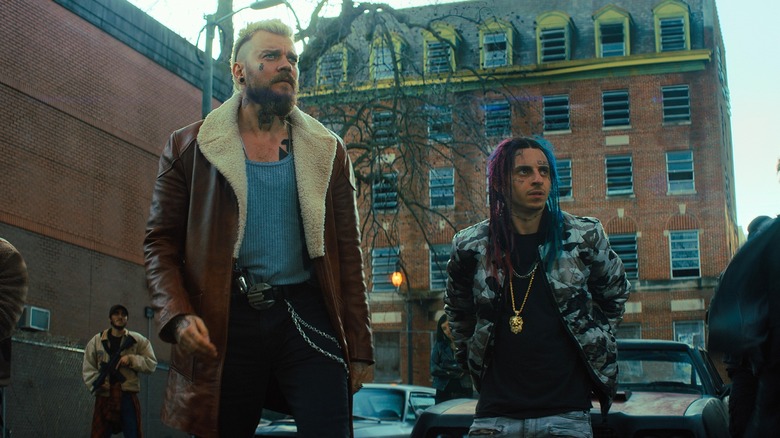 © 2022 Metro-Goldwyn-Mayer Pictures Inc./Prime Video
Pilou, you play one hell of a menacing bad guy with Cyrus in "Samaritan" — congratulations. There's this brooding intensity about him, which I really love. What sort of different spin, creatively, did you try to give Cyrus to separate him from other screen villains?
First of all, you want to stand on the shoulders of other villains. This film is very much his own original story, but it's also got this action, '80s authenticity rock vibe to it. It's always difficult [to] say, "I want to be original," because you're never going to be original. I thought to myself, "Okay, Julius [Avery, who directed 'Samaritan'], what do you want?"
I did this Nazi zombie in "Overlord," and he said, "I've seen this clip online with a guy dancing techno in the streets of Berlin." He Googled it, and it's called "The Techno Viking," and he said, "I want that." I'm like, "But that's a guy dancing in the streets ..." and he said, "No, no, no. Don't do dancing. I want the look. I like the look, and you're from Scandinavia. You're the only Viking I know."
I was like, "Okay, cool. If you want that, I want a little bit of Gary Oldman and a little bit of Kiefer Sutherland in 'The Lost Boys.'" Then we made a pact. It's that simple.
Filming a super showdown with Stallone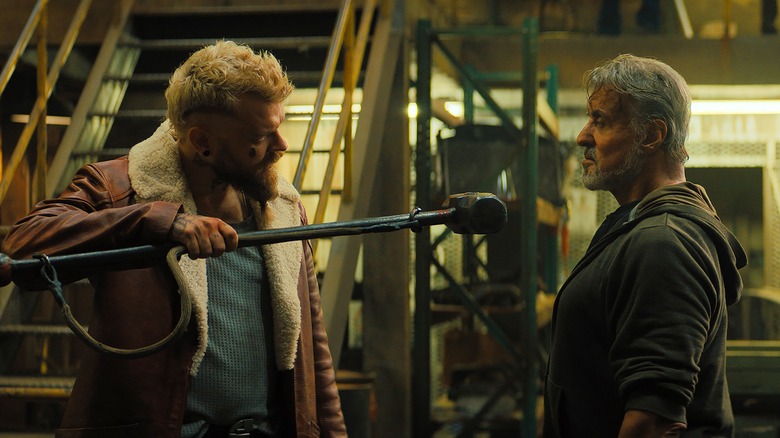 © 2022 Metro-Goldwyn-Mayer Pictures Inc./Prime Video
Cyrus is obsessed with Samaritan's brother-turned-adversary, Nemesis, which naturally leads to a showdown with Sylvester Stallone's character. I know you've worked with a lot of great actors in your career, but was it a "pinch me" moment when you faced off with Sly for the first time? It's almost like you're the Drago to his Rocky.
Yeah — it was amazing. I've worked with a lot of A-list stars now, the very top, and I always ... I'm very focused on being professional. I'm very focused on being hardworking. I'm very focused on giving everything to them because I'm here to support the story and their character. I come from the theater. But facing off against Sylvester Stallone a couple of times in this film — I'm not going to lie. That's going to be a big chapter in my book when I get old.
Giving his version of Thor a harder edge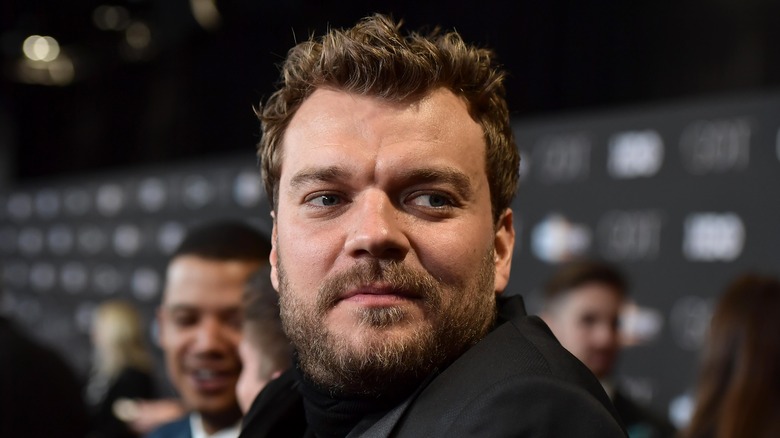 Charles Mcquillan/Getty Images
You're doing the voice of Thor for the upcoming animated series "Twilight of the Gods." Obviously, you have this live-action guy named Chris Hemsworth who plays Thor, so are you approaching the role with the mindset of, "This is a different story and I'm going to give this character my own read," or is there little Hemsworth lingering in the back of your mind?
No, nothing. Hemsworth is doing incredible work, and I don't want to compare myself to the Thor that he did because it is iconic and fun and spot-on with the character. He has found a great voice within Marvel with that character and did incredible work. I got to give it to him.
What you have to remember is I am Scandinavian. Thor is my legacy ... It's what I've been raised with in the Nordic countries, in the north of Europe. My Thor is closer to how he was written. He is a brute — impolite, rogue, brutal, and doesn't give a s*** about anyone.
Also starring Dascha Polanco and Moises Arias, "Samaritan," adapted from the Mythos Comics graphic novel, is streaming exclusively on Prime Video.
This interview was edited for clarity.