Samaritan's Stars Explain How The Superhero Film Differs From DC And Marvel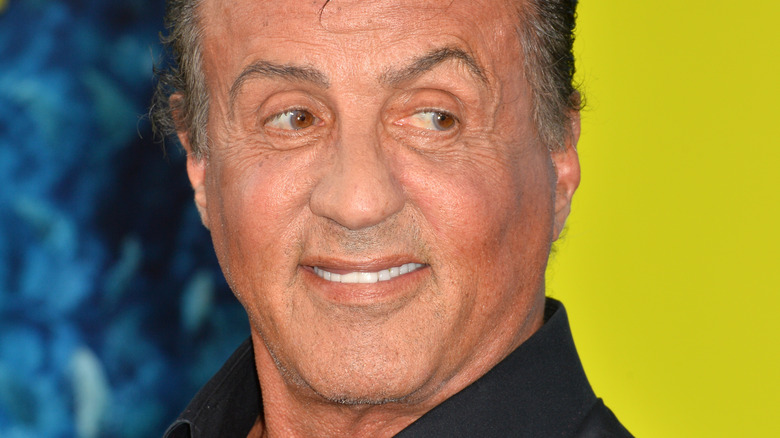 Featureflash Photo Agency/Shutterstock
Following the debut of the Marvel Cinematic Universe and the DC Extended Universe, movie theaters have almost exclusively been dominated by the adaptations of Marvel's and DC's comic book superheroes since "Iron Man" blasted off in theaters in 2008. Once in a while, though, fans of the fantastical are treated to creations from different comic book companies.
The newest kid on the cinematic block is Mythos Comics, whose superhero tale based on its "Samaritan" graphic novels is finally getting the film treatment. Debuting Friday, August 26, on Prime Video, "Samaritan" stars big-screen icon Sylvester Stallone as Joe Smith, a reclusive garbage man who is witnessing the metropolis of Granite City crumble all around him. Smith seemingly has the wherewithal to make a difference — at least to 13-year-old neighborhood kid Sam Cleary (Javon "Wanna" Walton). Sam is convinced Smith used to be the superhero Samaritan, who was thought to have perished along with his brother-turned-adversary Nemesis in a fire 25 years earlier.
Smith denies all connections to his alleged superhero past, but an accident proves to Sam that the blue-collar worker really does possess extraordinary powers. That's a big problem for Cyrus (Pilou Asbæk), a local gang leader obsessed with Nemesis. Assuming the identity of Samaritan's former foe, Cyrus is determined to take down Samaritan for good — a task made complicated by Sam, who is being mentored by Smith while being indebted to the crime lord at the same time.
In a press conference attended by Looper, stars Javon "Wanna" Walton, Dascha Polanco, and Pilou Asbæk stressed how "Samaritan" is much different from anything fans have seen in the MCU and DCEU.
Samaritan's stars say the film is more realistic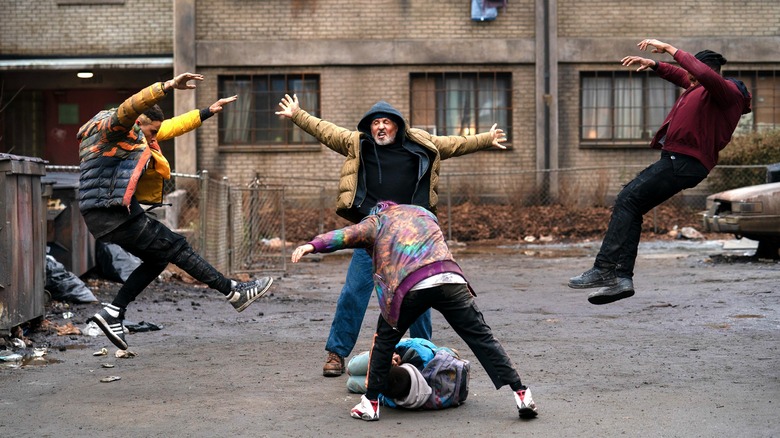 © 2022 Metro-Goldwyn-Mayer Pictures Inc./Prime Video
During the "Samaritan" press conference, Pilou Asbæk was quick to point out that the film differs from its superhero competitors. "It's not a franchise," he said. "It's an original story."
Dascha Polanco, who plays Tiffany — a single mother who is trying to keep Javon "Wanna" Walton's Sam out of trouble while keeping the bills paid — also noted, "There are many heroes in the film."
"You get to see that play throughout the story where the child, Wanna, my son, is seeking that kind of hero and that mentor that we, when we're kids, need," Polanco said. "We have that aspect of heroism. Then you have the mother as a hero as well. Then you have Pilou — even though he's antagonistic, he also plays a hero in the sense within his world. The sense of a superhero as we've seen it, in this film, is [more] realistic ... and you can connect to more with the relationships that are established."
Walton added that "Samaritan" is different because it has "the grittiness" of life surrounding the characters and highlights "the crazy moments between."
"It's a dark twist to superhero films that we haven't really experienced yet," Walton explained. "You guys will see the grittiness of it all. [It's] not about superheroes wearing capes."
Asbæk explained that in no way is he being critical of the MCU or DCEU with his observations. Instead, he's just proud to be a part of something different. "I'm not trash-talking the other films, because I love those films," Asbæk said. "But ['Samaritan'] you can watch because it's a stand-alone film. The story starts and ends within two hours."
Directed by "Overlord" filmmaker Julius Avery, "Samaritan" debuts on Prime Video Friday, August 26.