The Exact Moment That Blue Bloods' Sami Gayle Knew She Wanted To Act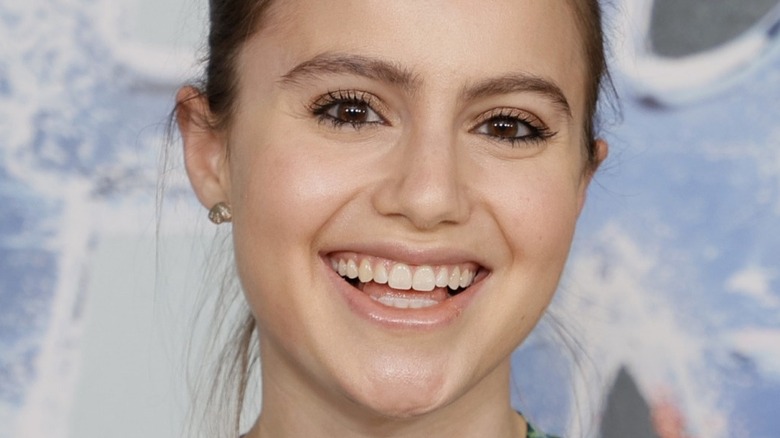 Michael Loccisano/Getty
For almost a decade, Sami Gayle has played a significant part on the "Blue Bloods" character roster. The CBS police procedural focusing on the lives of the fictional Reagan family sees Gayle donning the character of Nicky Reagan-Boyle, daughter of Assistant District Attorney Erin Reagan (Bridget Moynahan). Throughout the course of "Blue Bloods," Nicky transformed from an intelligent teenager to an independent woman with a life of her own. In an interview with Glitter in 2020, Gayle talked about playing Nicky on "Blue Bloods," what the show has taught her, and the beginning of her journey as an actress. 
In the interview, Gayle shared the exact moment she knew she wanted to be a performer, and how her dreams slowly found fruition. "When I was 3 or 4, I remember standing with my grandmother at the annual Coconut Grove Art Show, watching "Moving Melvin" tap on a small piece of wood. I looked at my grandmother and said, 'I can do that,'" Gayle recalled. "From that moment onwards, I knew I wanted to be a performer on Broadway." However, the actress added that it wasn't until the age of 14 that she grew solely interested in acting. 
Detachment was huge for Sami Gayle's acting career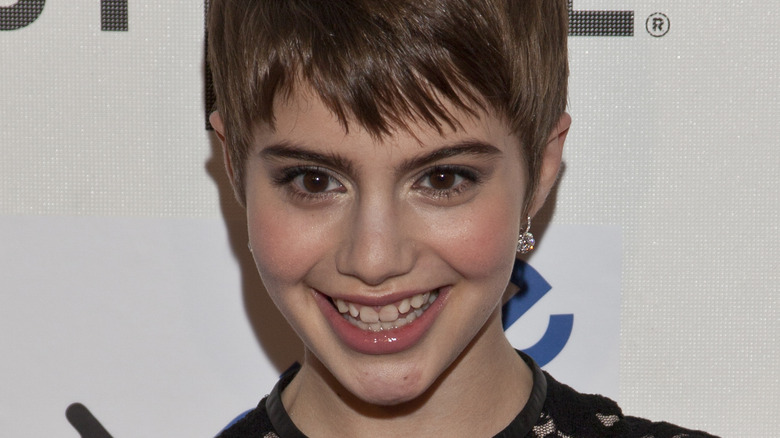 lev radin/Shutterstock
As Sami Gayle explained in her 2020 interview with Glitter, it wasn't until she played the role of Erica in "Detachment," opposite Adrien Brody, that she really felt like acting was the definitive path for her. The character she portrays in the film was very different from her own experiences, and in the process of her performance she discovered what she called the "power of acting." "Erica had very different experiences from my own. But, stepping into her shoes and seeing the world through her eyes made me empathize with her experiences," Gayle said. "It was then that I discovered the power of acting — to generate empathy and to effectuate change. Becoming Erica made me realize I was meant to be a professional empathizer, and I have tried to harness that 'superpower' to do good ever since."
When asked if she had any advice for those who look up to her, Gayle was very encouraging. "I am from a small suburb in Florida, and I was on Broadway by age 11," she said. "Anyone can do anything. TRY!"
Sami Gayle has learned a lot from her Blue Bloods character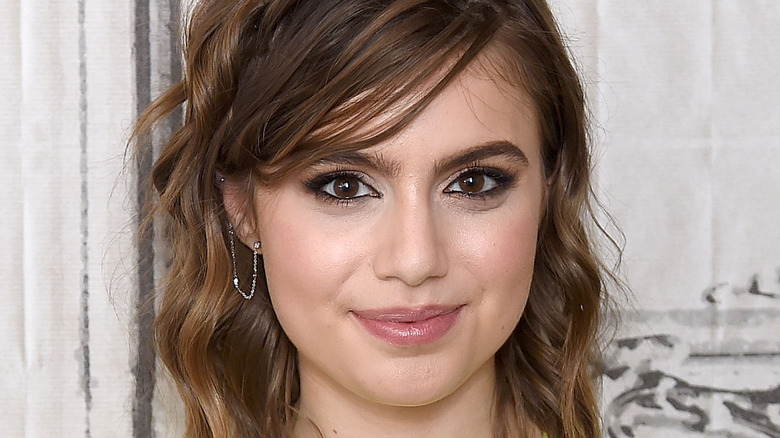 Jamie Mccarthy/Getty Images
Sami Gayle revealed in her Glitter interview that the journey of her character on the show has helped her navigate her own life in major ways. "Nicky speaks up for what she believes in, even in the face of dissent," Gayle said. "Growing up with her by my side helped me learn to speak my truth and to advocate for myself in my personal and professional lives." 
Nicky goes through a lot over the course of "Blue Bloods," and her growth hasn't always been a smooth ride. She deals with her parents' divorce, the loss of two family members, new jobs, college, conflicting career ambitions, and the pressures of being part of the Reagan family, among many other pressing issues. "And, yet, she has emerged an independent woman with a positive outlook who, despite any backlash, has always chartered her own path," as Gayle herself put it. There can be no doubt about Nicky's success on the show, and she's become one of the most beloved "Blue Bloods" characters.