Wayward Sisters Will Be More Than 'Supernatural With Girls', Actor Says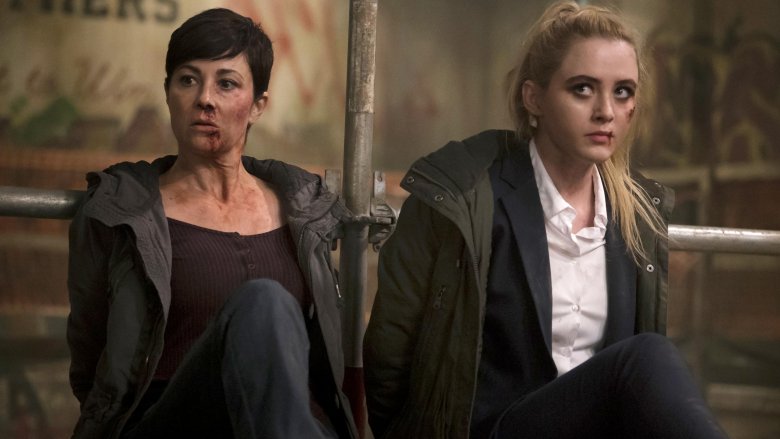 The 13th season of Supernatural will broaden up its world in 2018 with another try at a series spinoff.
We've already reported, a few months ago, that the show's 13th season would begin with a backdoor pilot for a potential spinoff series called Wayward Sisters. It is the second attempt to spin off a new series from Supernatural, with the first, Supernatural: Bloodlines, having failed to move beyond the pilot stage in 2014.
The new pilot project, in comparison, has much more promising prospects, starring audience favorites and being based on a fan idea. Entertainment Weekly did a write-up of the upcoming spinoff, providing new details on the show's cast and setting and highlighting all the ways the sister series will differ from the Supernatural mothership should it be picked up to series.
The first main difference involves setting the show in a static location. While Supernatural is a road show that follows the Winchester brothers across America in Dean's beloved Impala, Wayward Sisters will be centered on Sioux Falls, South Dakota. 
The second difference involves the characters that will round out the stable of heroes. While Sam and Dean Winchester have an unbreakable brotherly bond, the heroes of Wayward Sisters will all have been brought together through tragedy.
The show will focus on a group of women who have all lost loved ones to the supernatural, led by Claire Novak, played by Kathryn Love Newton, former werewolf and daughter of the late Jimmy Novak. She will be joined by Sheriff Jody Mills, played by Kim Rhodes, who joined the series in its fifth season in 2010, as well as Sheriff Donna Hanscum, played by Briana Buckmaster, who joined the show in season nine.
Another new character to be introduced is a young female psychic named Patience, played by Clark Backo, taken in and given shelter by the generous Jody. Patience, says executive producer Andrew Dabb, will serve as the "eyes of the show", an audience surrogate who isn't quite as used to demonic autopsies and monsters from Hell as everyone else on the cast has grown to be. 
The cast will be rounded out by two more characters, Alex and Kaia. Alex, played by Katherine Ramdeen, is something of an adopted daughter to Jody, and Kaia, played by Yadira Guevara-Prip, is a newcomer to the Supernatural universe who can walk through worlds in her dreams.
Discussing the tone of the new series, Newton says Wayward Sisters will "have a little more of a fantasy vibe" than Supernatural, while still retaining the devil-may-care attitude that made the original show so popular in the first place. 
According to executive producer Andrew Berens, the show was developed with the intent of making "a show that's like Supernatural but different". Still, noting the show's largely female cast, Rhodes emphasized that they did not create a show that's simply "Supernatural with girls." 
"It's Supernatural with heroes that happen to be female," she said.
But the biggest change between Supernatural and Wayward Sisters will probably be the much larger foundation the band of outcasts, orphans and misfits will have to support themselves and each other. Compared to Sam and Dean's largely solitary missions, Wayward Sisters will emphasize the power of teamwork. 
"What is possible if you have more than just a sibling relationship to guide you through this process?" asked Berens. "Could it be different? Could it be less psychologically and physically damaging than what we've seen Sam and Dean go through? That's a really core question of the show."
Supernatural's 13th season began on October 12. The world will get its first look at Wayward Sisters when the CW airs its backdoor pilot as Supernatural's first episode of 2018.