Supernatural Spin-Off With Kim Rhodes' Jody Mills In The Works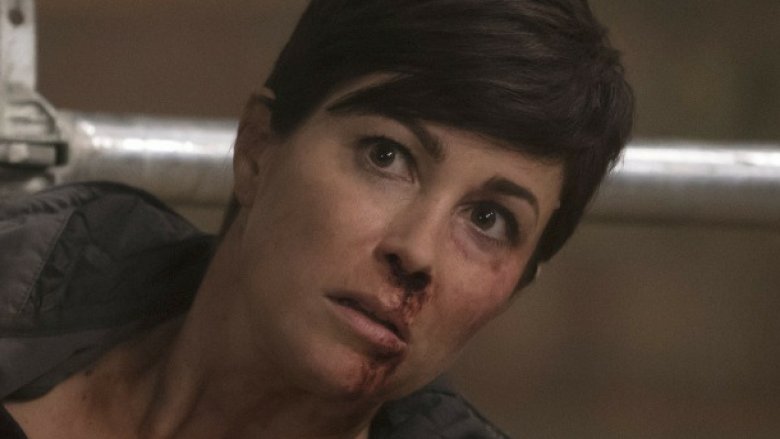 Supernatural may finally be getting a spin-off. According to The Hollywood Reporter, the show is set to air a backdoor pilot for the potential series Wayward Sisters during its upcoming thirteenth season, with the new show focusing on Kim Rhodes' Sheriff Jody Mills.
Rhodes has been guest starring on Supernatural since 2010, with the character quickly becoming a fan favorite (and one of the few associates of Sam and Dean who has actually survived for more than a few episodes). The new show would follow Jody as she mentors a group of young women, all of whom were orphaned by a supernatural tragedy. With Jody as their leader, the group eventually becomes a monster-fighting force. The title is apparently a nod to the Kansas song "Carry On My Wayward Son," frequently featured on Supernatural. While Deadline reports that Rhodes is currently the only original series character officially signed on to move over, others are in talks, with Claire Novak, Alex Jones, and Sheriff Donna Hanscum all possibilities. 
Supernatural showrunners Andrew Daab and Robert Singer are set to write the script and executive produce the spin-off, which has also grabbed the original series' executive producers Phil Sgricca and Robert Berens. The show will be the second attempt to spin-off the long-running series, following Supernatural: Bloodlines, which got a backdoor pilot in season nine but never made it past that stage. Wayward Sisters, though, has Jody's fanbase going for it, while Bloodlines featured all new characters; the show also has support of the original series' cast and has been called for by many of the show's fans. 
With Supernatural currently heading into its thirteenth season and still going strong, it seems like now is the ideal time for a spin-off. However, it remains to be seen how viewers will react to the show and whether it will move forward, especially with The CW's already packed schedule. (In addition to renewing most of its slate last year, the network also has highly-anticipated upcoming shows like the Dynasty reboot, Black Lightning, and Lucy Hale's Life Sentence in the pipeline.) While we wait to see if the show will go to series, read up on the untold truth of Supernatural.