Isabel May Loved The Intense Cowboy Camp Training For 1883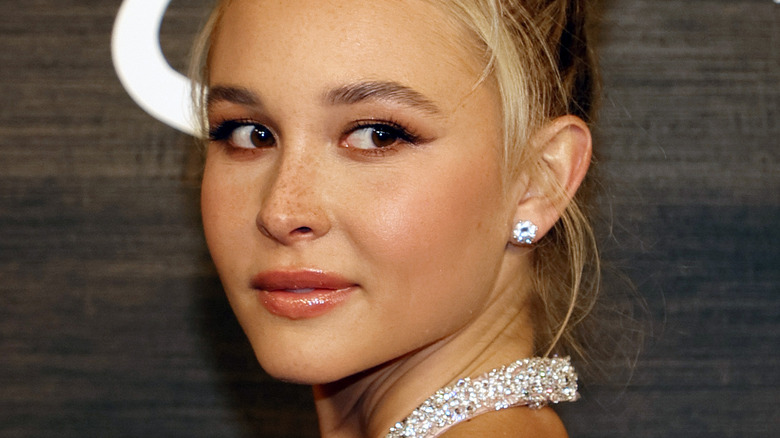 Ethan Miller/Getty Images
Taylor Sheridan's television empire is alive and well, thanks to his runaway hit "Yellowstone" on Paramount Network. Its success led to "1883," Sheridan's prequel to "Yellowstone," which tells the origin story of the Dutton family and their massive Montana ranch. The Paramount+ original stars real-life spouses Tim McGraw and Faith Hill as James and Margaret Dutton, who make the journey out west in search of a better future for their family. "1883" was well-received by both critics and the entertainment industry, with an 88% critical approval rating on Rotten Tomatoes and three Emmy nominations at the 74th Primetime Emmy Awards.
Audiences love Sheridan's Westerns because they maintain a standard of authenticity for the lifestyle. Sheridan not only casts many real-life cowboys on his shows, but he also has the actors attend cowboy camp before production on his projects. In a behind-the-scenes video of cowboy camp on "1883," Sheridan remarked, "I don't rehearse with my actors. There's no way for me to inform them what this way of life is, you just have to do it." The camp helps actors get comfortable riding horses and performing some of the basic things that cowboys do, like roping and herding cattle.
While cowboy camp can be fairly intensive, one particular "1883" star, Isabel May, appreciated how it prepares the cast to play their roles and embody the physicality of real individuals who traveled via horse and wagon.
Isabel May called the cowboy camp experience a 'daydream'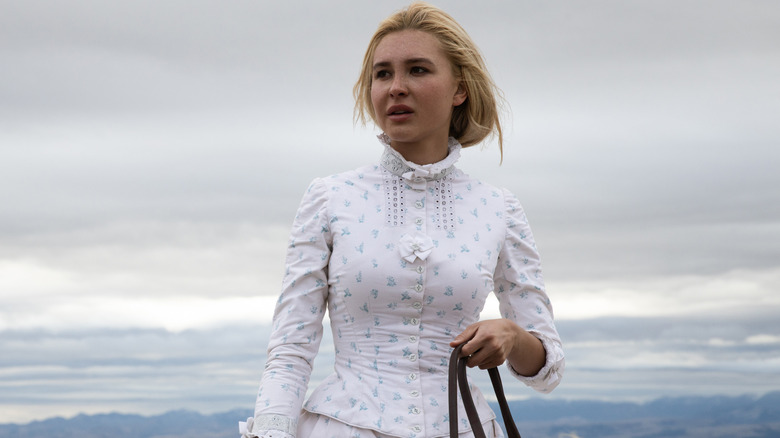 Emerson Miller/Paramount+
In "1883," Isabel May plays James and Margaret's savvy daughter Elsa Dutton. The narrator for much of the series, she grows into a true cowgirl over the course of the season. According to May, real life may have imitated art in this respect. Appearing on "The Kelly Clarkson Show," she revealed that, having grown up in Los Angeles, she was not at all familiar with the cowboy lifestyle. This led to her starting cowboy camp a week earlier than everyone else. She cited her desire to become a natural on a horse as helping her to overcome any fears she had about riding them. 
May elaborated on the cowboy camp experience in an interview with The Hollywood Reporter, saying that it "consisted of riding with wranglers all day, basically being spoiled rotten and sweating like crazy." Overall, the camp was both informative for the character but also a wonderful experience in its own right. "...waking up at 7 a.m. every day and riding through this beautiful countryside was fun and another daydream," she added. "So I did have time. I didn't have an excessive amount of time, but I did have time to prepare."
Cowboy camp may be rigorous, but it couldn't compare to what life was actually like for those who journeyed across America in the 1800s. In discussing the perspective she gained from filming "1883," May said, "It's mind-boggling how many ways you could be harmed or killed. And you were certainly at risk to lose the vast majority of the people you loved, which I think was the hardest part of it."