Why Michael B. Jordan Didn't Do Research To Play Johnny Storm In Fantastic Four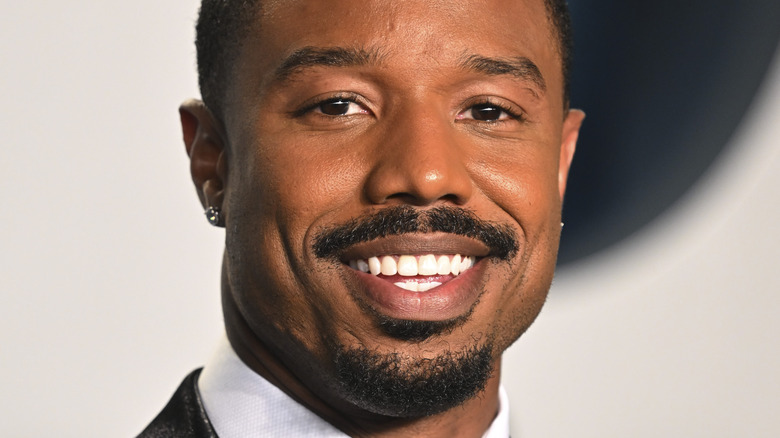 Karwai Tang/Getty Images
2015's "Fantastic Four" had the chance to be the next superhero film to explode onto the mainstream in the same vein as "Guardians of the Galaxy." Yet, instead of ever reaching these heights, the film has become far more infamous for its disastrous production. The production would see 20th Century get heavily involved in taking over the production, ordering numerous changes and reshoots that went against what director Josh Trank originally envisioned for the comic book adaptation. This would result Trank disowning "Fantastic Four" (via Entertainment Weekly), as well as many of the film's cast members expressing great disappointment in the project. 
On top of this, the film itself would become a box office disappointment (via The New York Times) and was slammed by critics, registering a painful 9% Tomatometer score on Rotten Tomatoes. Since then, any plans to continue this version of Marvel's first family have been shut down and the "Fantastic Four" will be making their long overdue arrival as part of the Marvel Cinematic Universe by kicking off its sixth phase in 2024 (via Deadline). As exciting as it is to finally have them as part of the MCU, it's nevertheless a sad reminder of what this version of the team could have been had Trank and company been allowed to make their imagined vision. However, Michael B. Jordan, who played Johnny Storm in the 2015 film, has a unique story about what went into his turn as one of the team's members.
Michael B. Jordan put a lot of in trust in director Josh Trank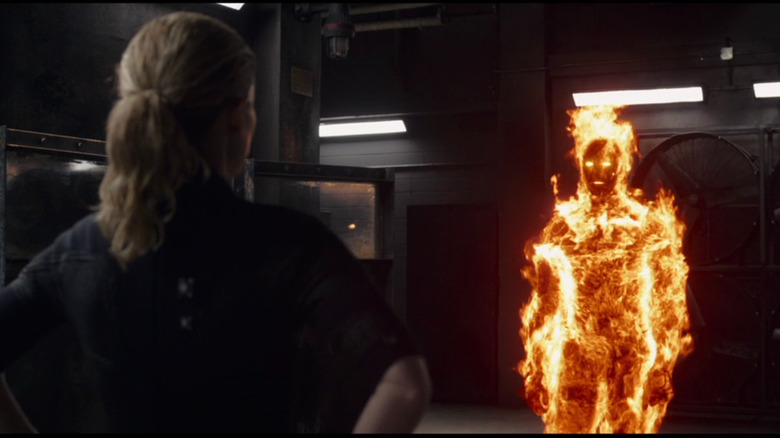 20th Century
Michael B. Jordan, who played Johnny Storm and his superhero alter-ego Human Torch, joined "Fantastic Four" castmates Kate Mara and Jamie Bell on "The Young Folk" as they discussed their time working on the film. When asked about what kind of research he put into playing the character, the actor's response proved surprising. "Zero," the "Creed" star said. "I've been a comic book fan forever, so I'm pretty familiar with Johnny Storm. And the director, Josh, had such a specific vision and tone ... for what he wanted the movie to be like ... the most research I did was sitting down with him for a couple of hours ... and got a really good understanding of what the movie was trying to be."  
Jordan's sentiments might seem odd for someone starring as a comic book character, but knowing that Josh Trank's vision for the film had some clear influences on its style (via Collider), it's easy to see where the actor's exuberance for the project and trust in the director originates. 
Jordan's casting in "Fantastic Four" brought upon a great deal of controversy when first announced, with many die-hard comic fans angered by the casting of a Black man in the part of the traditionally Caucasian Johnny Storm. The actor stood up for the casting choice, even writing a short essay expressing his strong feelings for Entertainment Weekly. Even after the Razzie-winning film's disappointing release, Jordan remains a defender of "Fantastic Four," even telling IGN that he'd love to reprise the role.