The Character You Likely Forgot Michael B. Jordan Played On Bones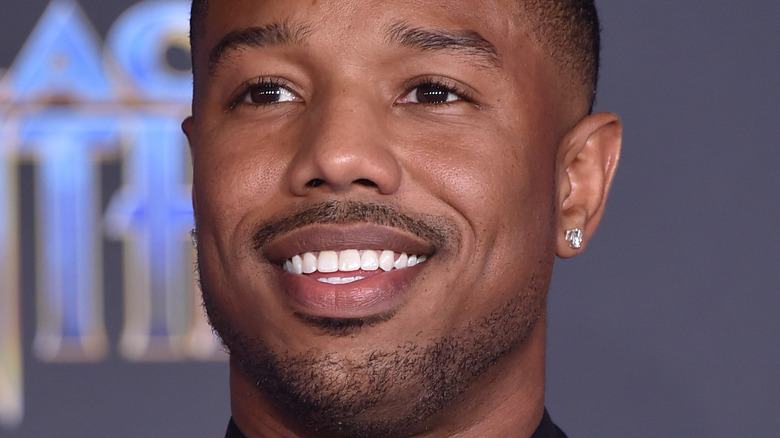 DFree/Shutterstock
Michael B. Jordan is a force to be reckoned with in Hollywood with years of experience lending his talents to various projects. He has had many roles throughout his illustrious career, and keeping track of the personas he portrayed could be challenging for fans.
Jordan has attained many awards and nominations for his acting efforts. The New York Times even selected him to be on the prestigious list honoring the 25 greatest actors of the 21st century. The talented star has been in the acting game since he was a kid and, over the years, has built up quite an impressive resumé. His more notable roles include playing Erik Kilmonger in the Academy Award-winning film "Black Panther" and Adonis Creed in the "Creed" films. Also in his filmography, fans will find worthwhile movies like the hidden gem "Fruitvale Station" and the found footage film "Chronicle."
But some might forget that the actor has made his presence known on top-rated television shows. After Michael B. Jordan's flashback episode on "The Sopranos," he landed roles on shows such as "Friday Night Lights," "House," "Parenthood," "The Wire," and "Raising Dion." Yet, some fans may have forgotten that he also appeared in the critically acclaimed crime drama "Bones."
Special Agent Booth threatens Michael B. Jordan on Bones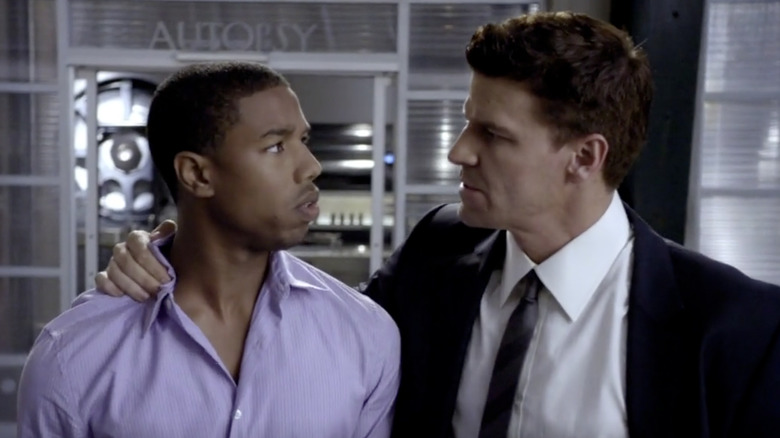 Fox
In Season 5, Episode 3, Michael B. Jordan plays Perry Wilson, a Princeton-bound young man dating Michelle Welton (Tiffany Hines), the adopted daughter of Dr. Camille Saroya (Tamara Taylor). Seeley Booth (David Boreanaz) sees Perry waiting for Michelle and decides to introduce himself. The mood gradually gets more hostile as Booth makes sure Perry knows he is in the FBI, a former sniper, armed, and Michelle's protective uncle. 
His time on "Bones" was brief, but it does rank fourth out of his ten best television endeavors (via Rotten Tomatoes). When Jordan discussed his career for a Vanity Fair video, he commented on his thought process regarding selecting roles before he became a star. He said, "It was something that I was just taking step by step, one foot in front of the other, from small success to small success."
Jordan's strategy worked out well as the actor has gone from playing minor roles in shows to starring in motion pictures that break box office records. While many will always recognize him as a movie star, "Bones" fans will never forget him as Perry Wilson.