She-Hulk's Jessica Gao Was Worried About That Edward Norton Gag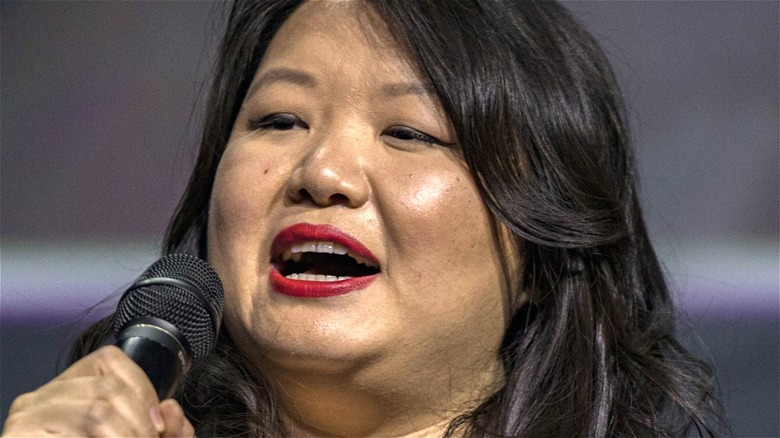 Daniel Knighton/Getty
Episode 2 of "She-Hulk: Attorney at Law," which dropped August 25 on Disney+, provided some awesome Easter eggs and nods to past superheroes, including a legendary X-Men character that fans have been wanting to see in the MCU and Edward Norton's one-movie run as Bruce Banner in 2008's "The Incredible Hulk." But what the episode didn't show was all the sneaky — and worrisome — work that went into getting the gags greenlit by the Marvel powers that be, especially the Norton nod.
For years, the "Fight Club" star's exit from the MCU and early inclusion in the Infinity Saga and Marvel's Phase 1, which ran from 2008 to 2012, was an extremely touchy subject for the studio. In fact, the eventual replacement by Mark Ruffalo had never been talked about or referenced until his creative one-line in "She-Hulk." 
"I'm a completely different person now ... literally," Ruffalo's Hulk says in Episode 2. The "Avengers" actor said in a recent interview that he was totally on board with the Norton mention, calling it "really funny." But what's even more hilarious about the line is how it got partially ad-libbed and snuck in by Ruffalo, after not being included in "She-Hulk" head writer Jessica Gao's final script.
Gao never had the word 'literally' in her She-Hulk script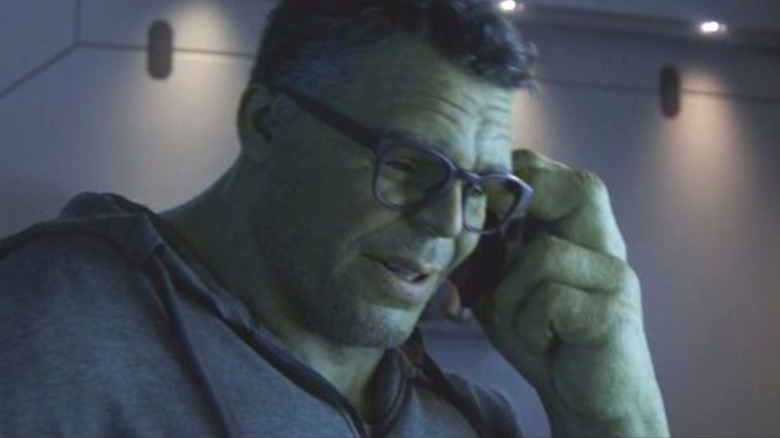 Marvel Studios/Disney+
Speaking to The Hollywood Reporter, showrunner Jessica Gao described how there were some worries that came over her when it came time to put in that Edward Norton Hulk line in "She-Hulk: Attorney at Law" Episode 2. Originally, writer Jacqueline Gailes had written the line to say: "I'm a completely different person now.'" But then Mark Ruffalo decided to toss in the "literally" part while shooting.
"[Gailes] was like, 'You gotta have him say, "I'm a completely different person now,'" and Mark actually added the 'literally,'" Gao remembered. "So if the 'literally' had been in there, I wonder if [Marvel Studios] would've flagged it." Gailes — who previously wrote for "Rick and Morty" and "Silicon Valley" — told THR that since she was already on thin ice with Marvel following a number of failed pitch attempts, including one for "Black Widow," she tried to keep the mindset of someone with nothing to lose when pitching and making "She-Hulk."
"I just figured, 'What's a fourth [rejection]? I've got the armor," Gao said. "I don't care anymore. I've got nothing to live for except for this project.' So the [She-Hulk] show that I pitched to them that day is basically the show that we made." The Disney+ series has so far proven to be a hit for Marvel Studios, with an 88% Rotten Tomatoes score and widespread praise online. "I would be shocked if they didn't start putting her in the movies, especially the group team-up movies," Gao told Deadline's Hero Nation podcast in August 2022. Season 1 of "She-Hulk: Attorney at Law" is set to wrap up in October.