Young Sheldon Star Lance Barber Reveals His Biggest Challenge At The Start Of The Series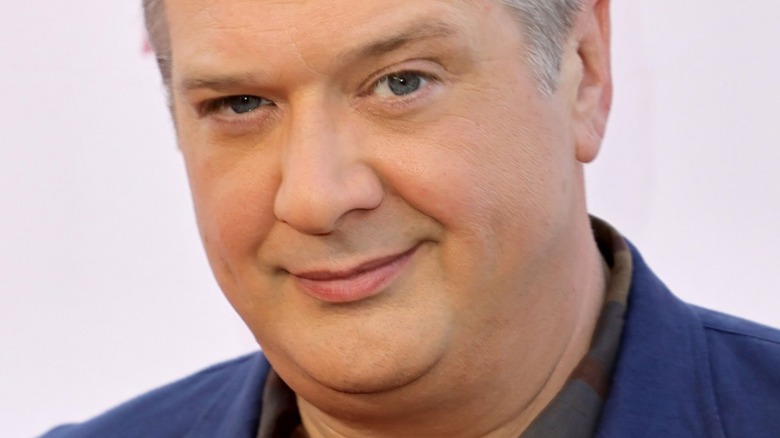 Kevin Winter/Getty
George Cooper Sr. (Lance Barber) has been one of the fan-favorite characters on "Young Sheldon" since its inception (via Reddit). A loving husband and father, the George Sr. we see on "Young Sheldon" is quite different from the alcoholic failure referenced in the parent series "The Big Bang Theory," and fans are all for it, although they know the character's endgame (at least, vaguely).
Although "Young Sheldon" has found its footing as a dramedy series, there's always the pressure of being the successor of "The Big Bang Theory," a series that earned 10 well-deserved Emmys. Understandably, this pressure is something that those involved with the series can't really shake off.
As fans of "The Big Bang Theory" already know, George Cooper's character has had quite an exposition in the parent series, although he only appeared on-screen once, in the Season 12 episode "The VCR Illumination." "The Big Bang Theory" had already painted a picture of George, through references made by adult Sheldon (Jim Parsons), as a lazy alcoholic with questionable morals. However, "Young Sheldon" presents him as a loving father and devoted husband, and it is no doubt a challenge to walk the trajectory of a character whose endgame is so drastically different from his current state.
Lance Barber explored the pressure of being associated with a show like Young Sheldon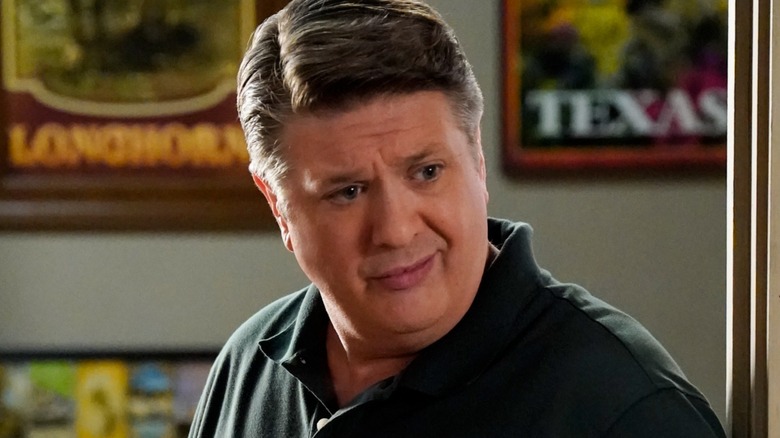 CBS
In an interview with Australia's Channel 9, Lance Barber shed some light on the pressures of being associated with the follow-up to a huge comedy series. "Initially, I had the challenges of pleasing the 'Big Bang' audience," he said, adding that there was pressure to live up to the legacy of "The Big Bang Theory" and still make "Young Sheldon" successful on its own merit. With the series gradually delving further into the dramedy genre in its later seasons, it is evident that its creators quite ambitiously intend to let it outgrow the shadow of "The Big Bang Theory." However, Barber also added that it is a privilege to be associated with the parent show.
Apart from this pressure, playing the character of George Cooper comes with its own challenges. When asked how this role differs from ones that are brand new, Barber promptly replied, "I guess in some ways, there's a lack of freedom but [it's] a fun challenge to figure out." Although "Young Sheldon" has presented George as a responsible and loving patriarch, of course, viewers were given a completely different version of the character on "The Big Bang Theory."
The series does not intend to blindly follow The Big Bang Theory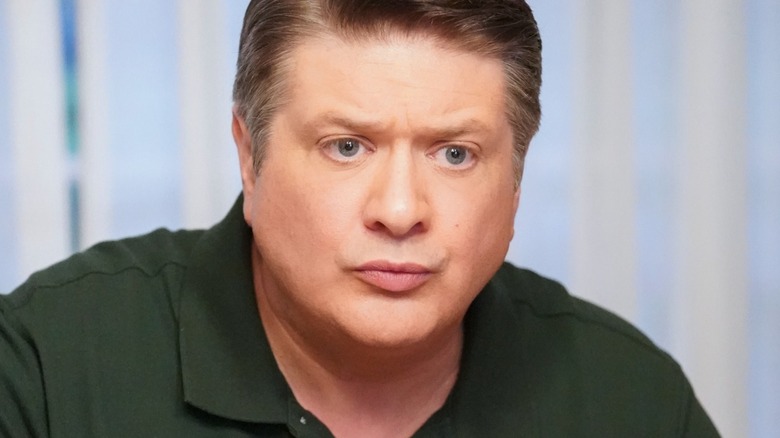 CBS
Although there is somewhat of a road map for George Cooper, both Lance Barber and the writers are trying to reinvent the character in various ways within the given parameters. In a 2019 interview with The Indian Express, he said, "I know that George Cooper Sr. is somebody that has an expiration date and history in the show. But I think we have a lot of stories to tell before we get to that point. And if we get to that point, it will be a wonderful ride getting there."
As for the writers, they made it clear in a TVLine interview that they don't intend to stay true to all the retrospection on the parent series. And this also applies to Georgie, who grows up to have at least two ex-wives according to "The Big Bang Theory." In the interview, "Young Sheldon" co-creator Steven Molaro made it clear that there is some retrospection from the parent series that they intend to honor, but not religiously. "I mean, there are some things that we will honor, but we also have to do what's best for this series. If anybody points to something that doesn't align perfectly with Big Bang, I'm happy to point out that on Cheers, Frasier was an only child, and it all worked out once Niles suddenly appeared."