The George Theory That Would Change Everything On Young Sheldon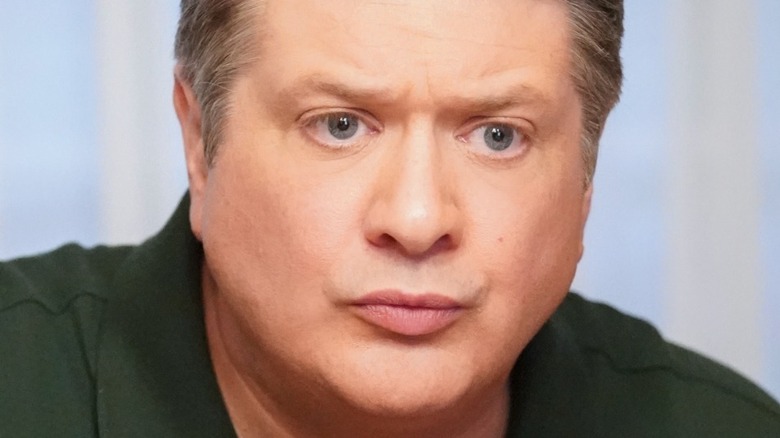 Bill Inoshita/Warner Bros.
Upon the 2017 series premiere of "Young Sheldon," George Cooper Sr. (Lance Barber) quickly became the favorite TV dad of many television viewers around the world. A loving husband and a supportive father, the patriarch of the Cooper household isn't always perfect, but he always makes an effort to be there for his wife and children (and, yes, Meemaw too). 
However, this view of the elder Cooper is decidedly different from the description of George we get from adult Sheldon Cooper (Jim Parsons) in "The Big Bang Theory." In that series, Sheldon only describes his father as a lazy couch-mouse alcoholic who cheated on his wife. In light of this difference, questions about George's story arc in "Young Sheldon" have permeated the fan-discussion space since the release of the first episode.
Interestingly, George Sr. is fired from his job in the Season 5 finale, leading some fans to speculate that this could be the beginning of the character's downfall. In fact, some fans even believe that Sheldon's comments are directly geared toward his father's attitude after this major life adjustment. As usual, fans took to Reddit to bounce theories off each other.
A fan theory on Reddit raises doubt about George Sr.'s alleged affair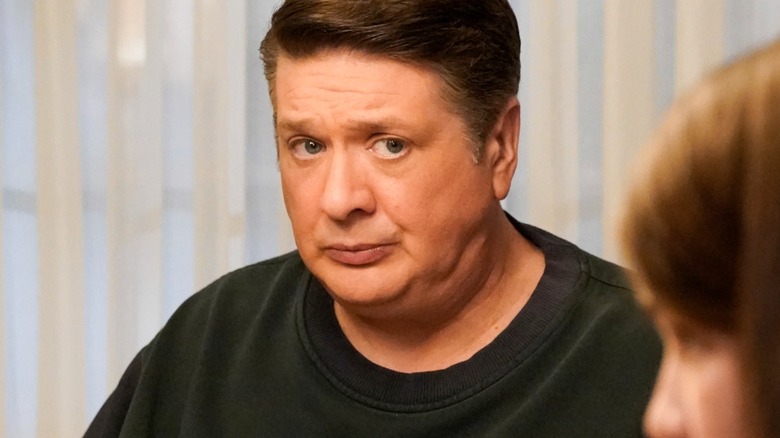 Robert Voets/CBS
Because George Sr.'s actions as a devoted father and husband in "Young Sheldon" establish him as a good man, fans sometimes wonder whether his 'affair' is actually just a misunderstanding that adult Sheldon believes well into his adulthood. A number of very specific versions of this theory were posted on the r/YoungSheldon subreddit shortly before the Season 5 finale.
In their post, u/ilike2burn theorized three different paths that could lead to such a misunderstanding, each with different levels of culpability on the parts of George Sr. and Mary (Zoe Perry). In one path, this user suggested that George could become upset that Mary is spending too much time with Pastor Jeff (Matt Hobby). An ensuing fight could lead Mary to kick George out, leading George to seek refuge with Brenda Sparks (Melissa Peterman).
In another version of the theory, George could initiate a revenge affair with Brenda, but stop midway. However, at this point, Sheldon would enter the room and get the wrong idea. The post even draws an interesting conclusion to the scenario by adding that Mary could decide to confess her emotional affair at the dinner table, but George would cut her short and admit that it was him who actually cheated. Sheldon, without knowing the whole truth, would then reasonably hold a grudge against his father well into adulthood.
Are fan theories always plausible?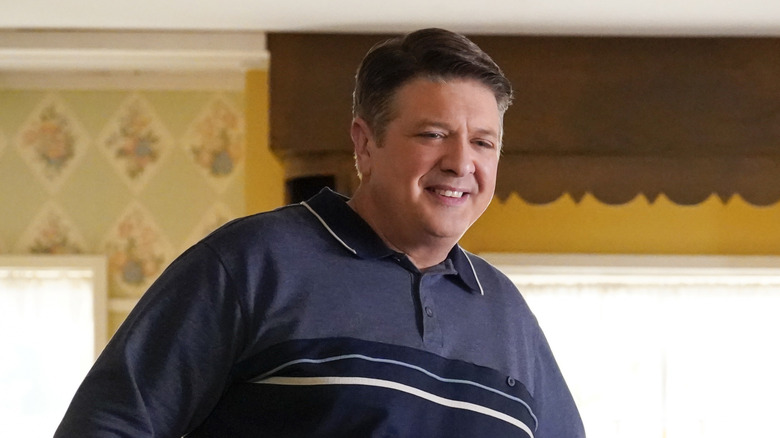 Robert Voets/Warner Bros.
While the theory that George's affair never really happens is quite an interesting take, it's also entirely possible that writers will eventually choose to simply take a different path with the "Young Sheldon" series. Although it is considered a prequel, not everything that happens in "The Big Bang Theory" requires a setup in "Young Sheldon."
In fact, in an interview with TVLine, the creators admitted that they don't intend to stay true to every retrospection from the parent series: "We don't have a precise roadmap in front of us — and to some extent, we don't feel handcuffed to things that were said on 'Big Bang.' I mean, there are some things that we will honor, but we also have to do what's best for this series."
As a father of two in real life, Lance Barber talked about how it feels to play George Cooper Sr. in "Young Sheldon," and what he thinks of the inevitable transition his character will go through, in a 2019 interview with The Indian Express. "I know that George Cooper Sr. is somebody that has an expiration date and history in the show," Barber said. "But I think we have a lot of stories to tell before we get to that point. And if we get to that point, it will be a wonderful ride getting there."